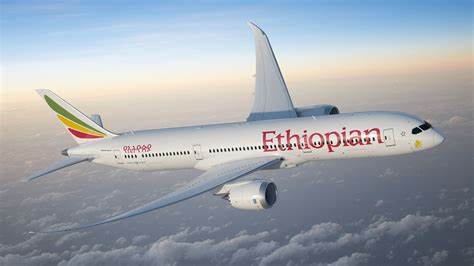 Ethiopian Airlines, the largest network carrier in Africa, is pleased to announce that direct flights between Abidjan and John F. Kennedy Airport in New York will resume on May 29, 2023.
Ethiopian began servicing New York in June 2019 from its main base in Addis Ababa via Abidjan. Nevertheless, the route was suspended due to COVID-19 in March of 2020. The flight eventually resumed service to New York via Lomé in October 2020.
The four-times-weekly flight will connect Addis Ababa and New York through Abidjan on the below-listed itinerary.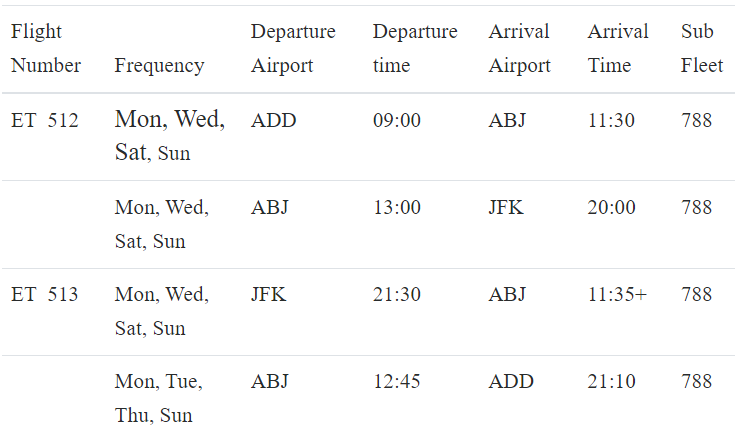 Following the resumption of the route, Mr. Mesfin Tasew, CEO of Ethiopian Airlines Group, stated, "We are excited to bring back our direct flight between Abidjan and New York. We have long been offering flights with the best connectivity between the US and Africa. The resumption of our Abidjan-New York flight brings back the flexibility that our passengers love. We have been increasing frequencies and adding new destinations in Africa, Europe, Middle East, and Asia in the past couple of months and we are delighted that the Abidjan-New York route is coming again."
Ethiopian Airlines serves to over 130 international passenger and cargo destinations from its major hub in Addis Ababa, including Abidjan, where it has offered 42 years of continuous service since November 1980.
Ethiopian will also launch a new passenger route to Atlanta, Georgia, beginning on May 16, 2023. Atlanta will be Ethiopian Airlines' sixth U.S. destination, following New York, Newark, Chicago, and Washington D.C., as well as Miami for cargo service.