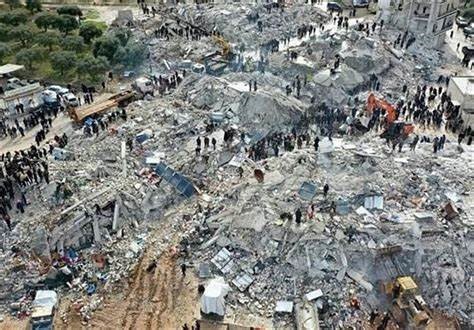 Starting on Saturday, February 11th, easyJet will begin an onboard collection to raise vital donations for UNICEF's emergency earthquake appeal for Türkiye and Syria.
The in-flight collections will occur across the whole easyJet network for the next two weeks, giving more than 2.7 million passengers in 36 countries the chance to donate.
The donations received from the collections will go directly toward assisting UNICEF's 24-hour emergency response in the region, in order to provide urgent aid to the children who have lost their homes, are sleeping on the streets, and have been separated from their families.
easyJet has associated with UNICEF for more than a decade and is presently supporting the organization's latest emergency appeal following last year's successful Ukraine appeal, which raised over £800,000 for children and families affected by the crisis in Ukraine.
Over the past decade, easyJet's customers have donated over £16 million through onboard donations, protecting millions of children around the world from disease and keeping them safe in the event of an emergency.
Director of Cabin Services Michael Brown remarked:
"We are deeply saddened to hear about the devasting impact of the earthquakes in Türkiye and Syria and our thoughts are with all those affected. We would like to thank our customers in advance for any onboard donations for UNICEF's emergency appeal and for their generosity and kindness. Their support will help UNICEF and their volunteers to provide a lifeline in the region for the children and families who have been affected."
He added that the airline also wants to thank their incredible staff, who are always eager to go the extra mile to raise funds for UNICEF's critical work and make these collections possible.
Jon Sparkes, President of UNICEF UK, commented:
"In the wake of the recent and devastating earthquakes in Türkiye and Syria, we are thankful for Partners like easyJet. These are the most powerful earthquakes to hit the region in almost 100 years and came at the worst possible time for vulnerable children and their families."
He goes on to say UNICEF and easyJet are committed to ensuring that people in need receive immediate assistance. By contributing to UNICEF's appeal, easyJet is assisting in the distribution of emergency goods.
Children face additional health risks in the absence of food and clean water. Donations from easyJet and its customers will support UNICEF's efforts to safeguard the health and wellbeing of children and their families around the clock, Jon added.