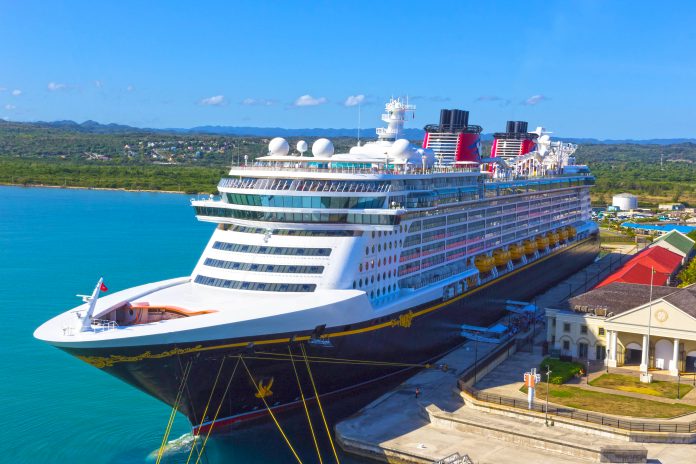 Disney Cruise Line has announced new, fan-favorite early 2025 itineraries featuring Disney Treasure's inaugural season and both of Disney's Bahamian ports of call, Disney Lookout Cay at Lighthouse Point and Disney Castaway Cay.
Disney Fantasy, Disney Wish, Disney Dream, and Disney Magic will provide a variety of three-to-five-night vacations from Florida to Disney's Bahamian destinations, including the new Disney Lookout Cay at Lighthouse Point and Disney Castaway Cay.
The Disney Fantasy and Disney Wish will depart from Port Canaveral, Florida, while the Disney Dream and Disney Magic will set sail from Fort Lauderdale, Florida.
These ships will take guests to one of Disney's island destinations, with each offering at least one special itinerary to both Disney Lookout Cay at Lighthouse Point and Disney Castaway Cay.
Disney Lookout Cay at Lighthouse Point, Disney's celebration of The Bahamas and its newest, one-of-a-kind island retreat on Eleuthera, will welcome families with an abundance of natural beauty and the enchantment of Bahamian storytelling and art.
Disney Islands Destinations
Disney Lookout Cay will feature Bahamian art and music alongside signature Disney entertainment, architecture inspired by Bahamian natural wonders brought to life by Disney Imagineers, and unique port adventures to explore Eleuthera.
Disney Castaway Cay's private island idyll in The Bahamas will continue to offer guests relaxation and adventure amidst turquoise waters and verdant landscapes. The whimsical tropical hideaway offers a fun and restful beach day in a setting that is picture-perfect and infused with Disney touches.
Disney Treasure's First Season
After its maiden voyage on 21 December 2024, the Disney Treasure will sail seven-night itineraries to the Eastern and Western Caribbean from Port Canaveral for its inaugural season.
Eastern Caribbean itineraries will include Tortola in the British Virgin Islands, Disney Castaway Cay, and either San Juan, Puerto Rico, or St. Thomas in the United States Virgin Islands.
Destinations such as Falmouth, Jamaica, Grand Cayman, and Cozumel, Mexico, will be featured on voyages to the Western Caribbean. The week-long voyages will feature at least two sea days, allowing families more time to experience the unique spaces, immersive dining, and entertainment aboard the Disney Treasure.
The Disney Wonder: Pacific Voyages
The Disney Wonder will conclude its second season in Australia and New Zealand with a 15-night voyage from Sydney, Australia to Honolulu, Hawaii.
It will offer two additional sailings upon its return to North America: a nine-night Hawaiian Island cruise from Honolulu to Vancouver, Canada in late February, followed by a five-night voyage from Vancouver to San Diego, California in early March.
The Disney Wonder will sail from San Diego to the Mexican Riviera or Baja Peninsula for three- to seven-night excursions.
Texas Disney Magic Adventures
The Disney Magic will travel to Mexico prior to returning to Fort Lauderdale, Florida. The Disney Magic will sail from Galveston, Texas to Progreso and Cozumel in Mexico, as well as Grand Cayman, between January and March of 2025.
In April, the ship will embark on a special seven-night cruise from Galveston to San Juan, Puerto Rico, making stops at both of Disney's island destinations, before returning to Florida for a series of three- to four-night sailings from Fort Lauderdale, followed by four- and five-night sailings from Port Canaveral to Nassau and at least one Disney island destination in The Bahamas.