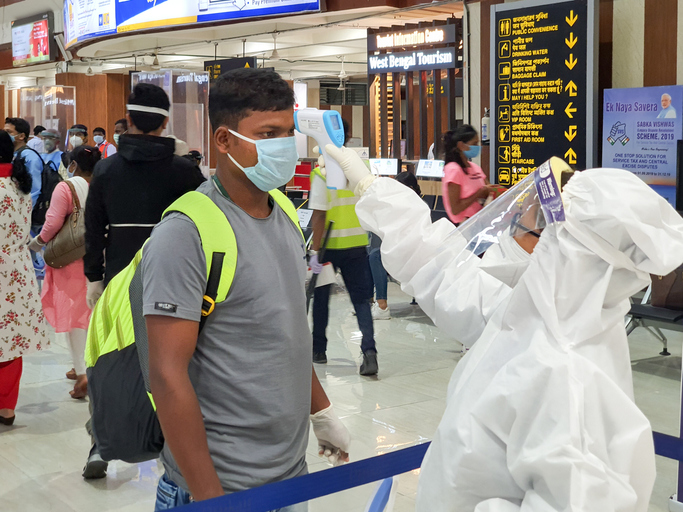 In the past week, UK had reversed a ban on international travel. With several rules and regulations, the tourists have to follow the costs of the trips have sky rocketed. The European Union, plan to facilitate free travel within the bloc for those who have been vaccinated, recovered or test negative for the coronavirus by the next few weeks.
All EU countries will be required to accept certificates by the 1st of July, arrivals from non-EU nations such as the US are soon be welcomed by them if they've been fully vaccinated for at least 14 days with any shot approved by the EU's drug regulator or the World Health Organization. Countries like Greece, Cyprus and Italy have tourism activities going on irrespectively with tourists being vaccinated from outside of Europe.
The EU have made lists as to which countries go in the Green, amber or red list according to the severity in the cases of that place.
UK
Tourists visiting the UK or returning have to quarantine unless they're coming from one of the 12 nations and territories on the green list and also have to take a covid test two days later. People from amber-listed countries can get in, but they have to take a test on the 8th day and Quarantine themselves for 10 days. People who come from red-list places are taken directly to a hotel for isolation.
The UK doesn't allow people to enter who have been in or transited through red-list countries such as India, along with Brazil or South Africa, unless they are British or Irish nationals or UK residents.
Germany 
They loosened border curbs with countries of the EU and the Schengen. People who are fully vaccinated or have recovered no longer need a negative Covid-19 test and don't have to quarantine when they re-enter the country. But travel from third countries are severely restricted and can enter only if they're residents of Germany.
Citizens from Australia, Israel, New Zealand, Singapore and Thailand can enter without restrictions. China, Hong Kong and Macau residents will also be allowed when Germans are granted equivalent entry rights.
Italy 
People who arrive from EU countries, Switzerland, the UK and Israel can avoid a 10-day quarantine with a certificate showing a negative coronavirus test no more than 48 hours before landing. Entry from San Marino and the Vatican City, microstates nestled within the Italian peninsula, is wholly unrestricted.
Tourists and travellers from countries including Japan, Canada and the U.S. face restrictions on movement, and must to isolate for 10 days. Most other tourists aren't allowed to enter. Americans can get around the quarantine if they join certain Alitalia SpA, Delta Air Lines Inc. and American Airlines Group Inc.
French
France allows entry from the EU and a few other countries, but the people must have a negative test within 72 hours before travel.
Arrivals from seven nations including UK, New Zealand and Japan must also self-isolate for a week. Passengers from higher-risk countries including Argentina, India and South Africa can only travel if they have a valid reason and are required to take a test and quarantine themselves es for a period of 10 days
Spain 
Tourists from Japan and the UK can enter Spain without a PCR test. Brits will have to self-isolate and there is testing required on departure and return. Arrivals from the EU countries, including Germany, Ireland, and France, must take a test. The list is reviewed every two weeks. Those coming from India must quarantine for 10 days, it can be shortned once the test is taken on the 7th day.
Entry to Spain will get easier from June 7, when those vaccinated with EU or WHO approved shots will be welcomed and can travel around the country freely.
Greece
Travellers from the EU and Schengen Area can enter without self-isolating by providing a negative PCR test within 72 hours of arrival. In case they have completed vaccinations or recovered in the past nine months they don't have to if they provide the documentation. US, UK, Russia and Canada are allowed under the same conditions.