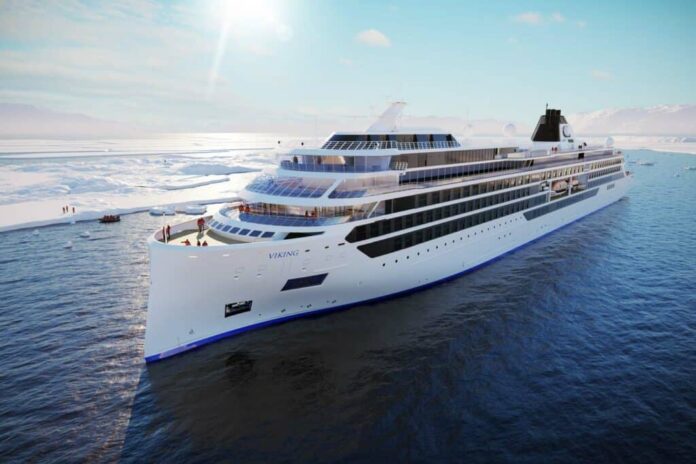 In Condé Nast Traveller's 2023 Readers' Choice Awards, Viking has been voted first for Rivers, first for Oceans, and first for Expeditions.
This is the first year in which a travel company has won these three categories. Also, this is the third year in a row that Viking has won both the river and ocean categories.
In addition, Travel + Leisure ranked Viking first in its categories for rivers, oceans, and expeditions in the 2023 World's Best Awards. No other travel company has received the same recognition from both publications. For the 2023 Readers' Choice Awards, more than 526 thousand Condé Nast Traveler readers evaluated their travel experiences. The complete results of the accolades can be found on this page.
"To be the only company ever voted #1 for rivers, oceans and expeditions at the same time is quite something. Thank you to our entire Viking family for delivering the experiences that make these awards possible," said Torstein Hagen, the Chairman of Viking. "It is my belief that one of Viking's most important qualities is that we stand apart for all that we do not do. No children. No casinos. No nickel and diming. We are very proud that this contrarian approach has resonated with our guests, and we look forward to introducing even more curious travellers to the Viking way of exploration in the years to come."
The announcement made today is the latest in a string of recent achievements for Viking. In addition to the accolades from Condé Nast Traveler and Travel + Leisure, Viking was recently named 'Best River Cruise Operator' by the Times & Sunday Times Travel Awards, 'Best Boutique Ocean Cruise Line' by the Telegraph Travel Awards, and 'Best River or Specialist Cruise Line' by the Business Traveller Awards. Viking was also named 'Best Luxury River Cruise' on Forbes' 2023 Best Luxury Cruises list, and it dominated Cruise Critic's 2023 Cruisers' Choice Awards, receiving top honors in six categories, including Best Overall Line, Best River Line, and Best Dining for its ocean and expedition voyages.
To make a reservation or obtain additional information, call 0800 458 69 00 or visit www.viking.com.