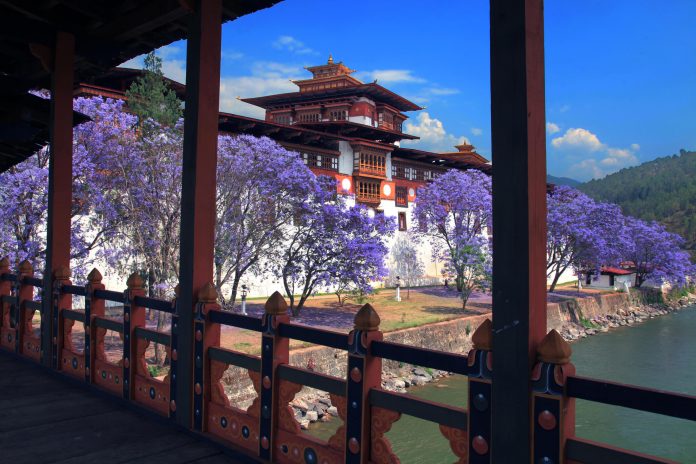 Bhutan is not only famous for its beautiful Buddhist monasteries and the breath-taking landscapes of the Himalayan realm; this tiny nation is found to be the happiest and the only officially declared carbon negative country despite increasing tourism.
What is a carbon negative country?
The carbon negative country tag can be achieved by the activities that directly reduce the carbon dioxide in the atmosphere. Bhutan has won world records for planting the most trees per hour, says Erin Levi, the author of the forthcoming Bradt Travel Guide to Bhutan. Bhutan is following many such measures which can potentially contribute to sustainability and development goals.
Gross National Happiness Index
For Bhutan, Gross National Happiness is more important than Gross National Product. The term Gross national happiness was coined by the king of Bhutan, Jigme Singye Wangchuck in 1972. It is the index of collective happiness and well being of people in Bhutan.
GNH takes into account four important pillars – sustainable and equitable development, environmental protection, cultural preservation, and good governance. Other countries need to follow in the footsteps of Bhutan about how the country manages to be the greenest despite the increasing number of tourists.
Bhutan maintains controlled tourism and the recent statistics shows that the country emits around 1.5 million tonnes of carbon every year, while its forests absorb over 6 million tonnes. About 60 percent of the country's landmass is forest area.
The government of Bhutan has formed a partnership with Nissan to provide hundreds of electric cars to the country with the promise of thousands soon after. As one of the remarkable initiatives to achieve zero net greenhouse gas emissions by 2030, Bhutan's Prime Minister Tshering Tobgay is planning to convert all of the country's vehicles to electric power.
Read more:  8 Things to Love about Bhutan