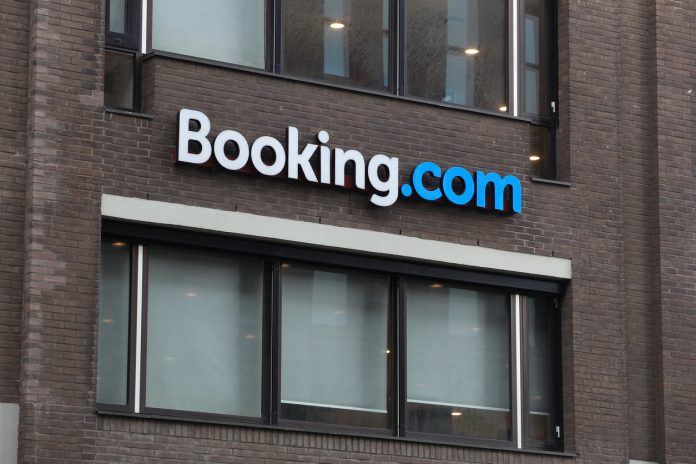 Booking.com announced the Indian cricket team captain Rohit Sharma as brand ambassador for the ICC Men's Cricket World Cup 2023 campaign along with some of the game's most dynamic international players – Jos Buttler (England) and Glenn Maxwell (Australia). Rohit Sharma will be featured in Booking.com's ICC Men's Cricket World Cup 2023 'Howzat!' campaign.
Booking.com is the Official Accommodation Partner for all ICC events, including the 2023 ICC Men's Cricket World Cup, which will take place in India from October 5 to November 19.
As part of its mission to make it simpler for everyone to experience the world, Booking.com is committed to assisting cricket fans wherever they may travel. With over 28 million listings in more than 220 countries and territories worldwide, including every city in India where ICC cricket matches are played, Booking.com is well-equipped to assist travellers and cricket fans in reserving incredible places to remain for the duration of the tournament. Booking.com provides the largest selection of exceptional places to stay, including hotels, vacation homes, city apartments, and everything else.
Rohit Sharma, captain of the Indian cricket team, commented on his partnership with Booking.com, saying, I love cricket and love to travel. This partnership with Booking.com brings together the best of both the worlds. As someone who enjoys travelling along with my family, and exploring new destinations, booking a trip is half the fun and I understand the importance of a hassle-free experience and having all aspects of booking travel integrated into one – be it accommodation, transportation and attractions – and Booking.com makes it easy and fun. I had a great time working on 'Howzat' campaign, and I hope for the millions of cricket fans looking forward to watching the ICC Men's Cricket World Cup 2023, this will bring together the excitement of top-notch competition and the fun of travelling to create something truly memorable."
Santosh Kumar, Country Head for India, Sri Lanka, Maldives and Indonesia at Booking.com commented that they are thrilled to have Rohit Sharma as one of Booking.com's global brand ambassadors for the ICC Men's Cricket World Cup 2023. Cricket is one of the most popular sports in India, and when combined with the excitement and adventure of travel, the tournament creates the ideal synergy for lifelong memories. As the Official Accommodation Partner for ICC, Booking.com strives to make it easier for everyone to book their stays through the Booking.com website or user-friendly app and make their cricket-inspired travel dreams come true.
The Booking.com integrated campaign featuring Rohit Sharma will operate across digital, PR, TV, and in-stadium during the ICC Men's Cricket World Cup 2023 matches in India from October 5 to November 19, 2023. Once the tournament begins, more information about this thrilling campaign will become available.