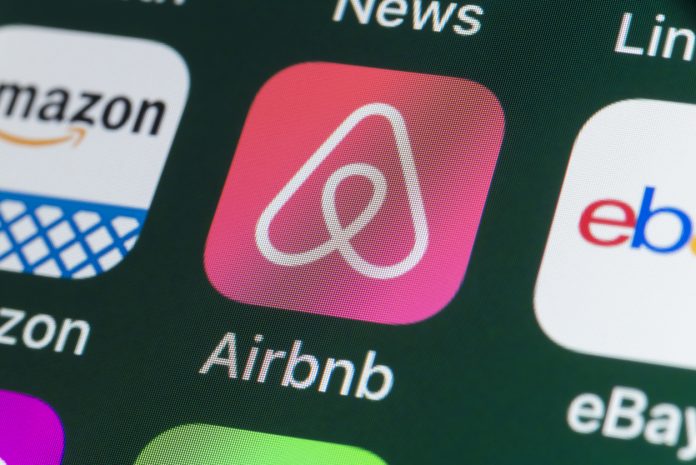 Airbnb is reaping substantial profits during the 2023 travel surge.
The San Francisco company's profits for the second quarter increased by more than 70 percent year-over-year, reaching $650 million.
Strong summer vacation rental bookings, which are 11 percent higher than in summer 2022, are fueling the Airbnb boom.
Quarterly bookings increased to 115.1 million, up from 103.7 million in 2022. This number is also more than a third greater than in 2019.
Airbnb's nightly accommodation charge on the platform has also been creeping upward, increasing 1 percent to $166.
On a call with analysts, Airbnb CEO Brian Chesky stated that booking prices tend to be lower than list prices. "So we do see people gravitating toward more affordable stays," he said, adding that a portion of the modest increase over the average rate of the previous year is attributable to people reserving larger residences.
While Q2 profits for the home-sharing platform are up significantly, they are still a bit below what analysts had anticipated. Airbnb anticipates third-quarter revenue between $3.3 and $3.4 billion. Analysts predicted $3.23 billion.
Even though Airbnb experiences robust bookings, it has been plagued by complaints about the high cleaning fees that customers must now pay, resulting in booking prices that are comparable to, if not more expensive than, a hotel stay. This is a significant reversal from the days when Airbnbs were viewed as cheaper than hotels.
In response to the criticism, the platform has modified its website to disclose cleaning fees up front when consumers search for accommodations.
Chesky points out that hotels are increasing prices at a quicker rate, but Airbnb is attempting to persuade many hosts to lower their prices. "Most hosts are not booked most nights," he stated. If they reduce the price by a small amount, they will receive more bookings, more nights, and ultimately earn more money.
There are also new tools available to hostesses for comparing their prices to those of the local competition. According to Airbnb, this has moderated the market.
Consumers should be aware that the company anticipates third-quarter average prices to be higher than they were a year ago. This is at least partially due to the trend towards higher-priced listings.
Separately, the home-sharing platform is intensifying its efforts to increase the number of single-room accommodations within homes and apartments. The shift is intended to provide consumers with more cost-effective options.