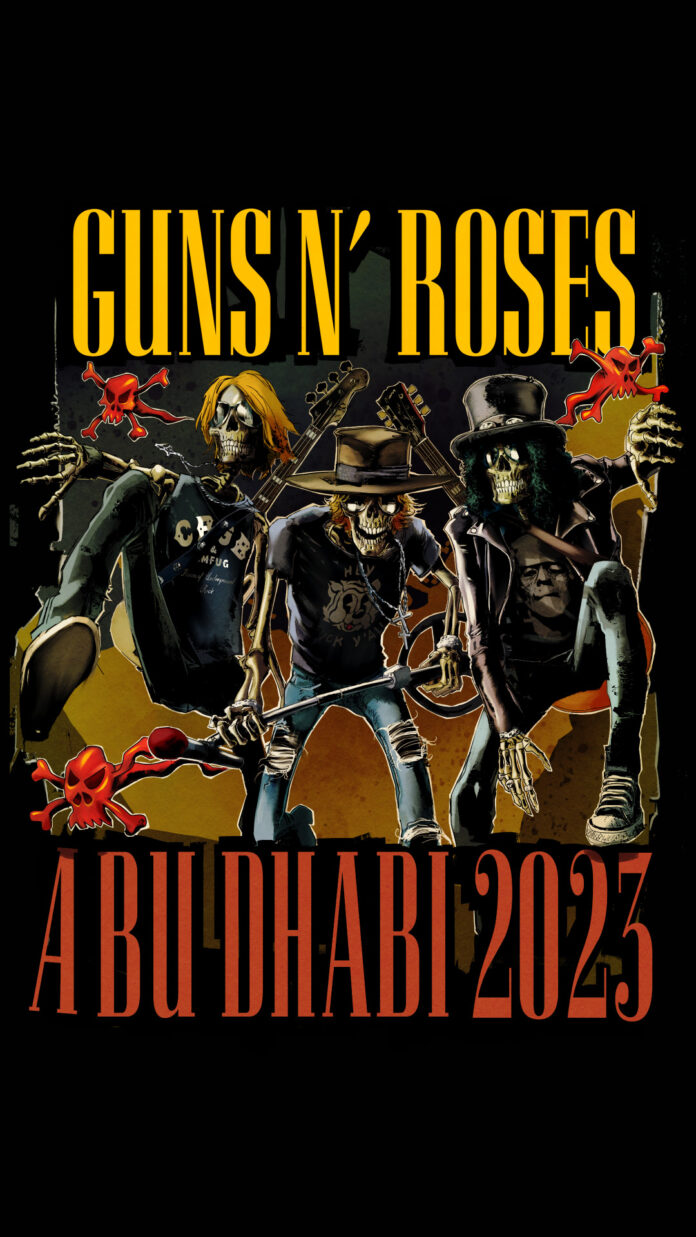 Abu Dhabi, UAE – March 6th, 2023: Yas Island Abu Dhabi sets to delight Rock and Roll fans with a daycation and staycation package to enjoy a once-in-a-lifetime opportunity as legendary rock band Guns N' Roses makes history at Etihad Arena on June 1.
With the iconic band kick-starting their world tour live from the heart of Abu Dhabi, Yas Island is offering fans the chance to avail a daycation package which comprises a 'Dine and Event' bundle starting AED 1,450, and a staycation package starting AED 1,590 which includes a hotel stay at one of Yas Island's leading hotels from May 31 to June 4, both valid for booking on Yas Island's website until May 31, subject to availability. The packages count with a Floor Standing Ticket and young spirits under the age of 12 are excluded within the ticket category.
Yas Island Abu Dhabi will be entertaining Rock and Roll fans with an unforgettable experience as Guns N' Roses return to rock the stage at Etihad Arena in their first performance in the UAE since 2018.
For more information and bookings, please visit: https://www.yasisland.com/
Offers are non-refundable. Limited allocation and Terms and Conditions apply.