NEW RESTAURANTS
Terrene, the signature restaurant of the new 1 Hotel San Francisco (8 Mission St.), opened in July. Executive Chef Scott Koranda focuses on seasonal, small plates that reflect the refinement and natural simplicity of 1 Hotels and utilizes sustainably sourced ingredients within a 100-mile radius for dishes and cocktails. The drinks menu features an extensive collection of organic agave mezcal and tequila spirits, zero-waste cocktails, cocktails inspired by San Francisco's neighborhoods and iconic landmarks, and a variety of local breweries and wineries. Terrene's distinct design Terrene showcases the influence of nature, from a reclaimed wood bar to the plants and greenery throughout the space. Its spacious outdoor patio is located on the Embarcadero.
Ancora, a new seafood restaurant in the Mission District, opened in July with Executive Chef Nick Anichini at the helm. The former chef de cuisine at Atelier Crenn partnered with Joe & Andi Conte, owners of San Francisco's sustainable seafood company Water2Table Fish Co., to open the restaurant (557 Valencia St.).
It survived the 1906 earthquake and fire and now the pandemic. San Francisco's oldest continuously operating restaurant, The Old Clam House, reopened in June after a two-year closure. Founded in 1861, it serves up clam bake cioppino, steamed clams, clam chowder, clam linguine and much more at its original location (299 Bayshore Blvd.).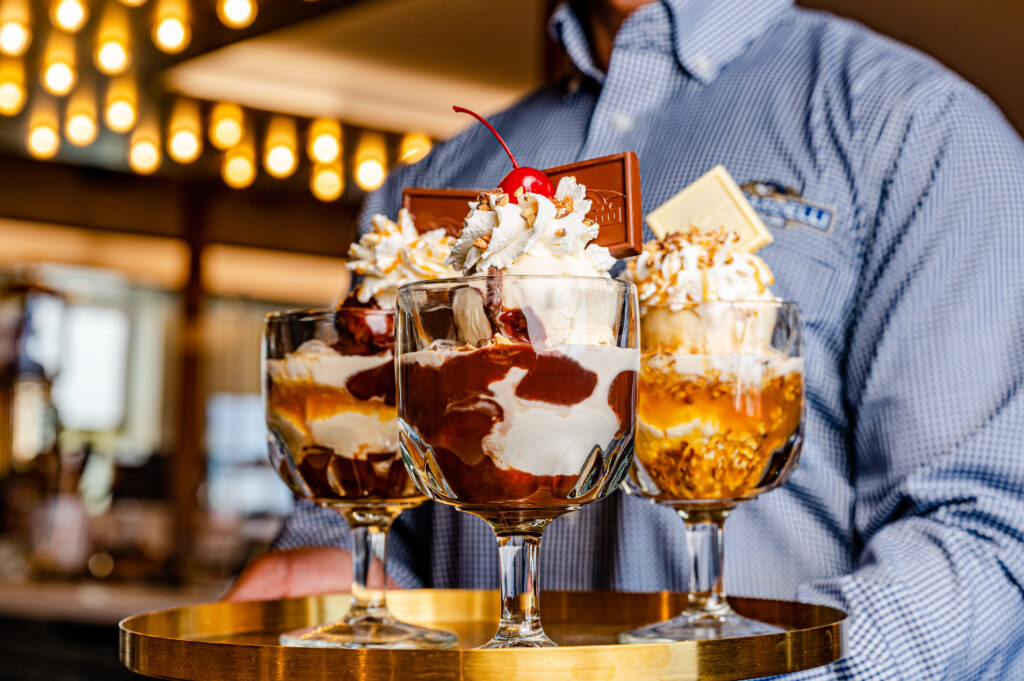 Diners can enjoy waterfront views with their pie at Square Pie Guys, the Detroit-style pizza place that opened in Ghirardelli Square in July. Square Pie Guys' new flagship location (845 Beach St.) features indoor and outdoor patio dining. The latest design and dining destination is RH's The Palm Court Restaurant & Wine Bar (590 20th St.). The restaurant is in RH San Francisco, The Gallery at the Historic Bethlehem Steel Building, which opened in May on Pier 70 – once one of the country's most storied shipyards. The Palm Court offers a new live-fire dining experience set within a dramatic glass and steel atrium with towering Medjool date palms, a cascading center foundation sculpted of Calacatta gold marble and two Wine Bars at its dual entrances. RH San Francisco also features a beautifully landscaped Rooftop Park with spectacular views of the city skyline, bay and bridge.
Ghirardelli Chocolate Company unveiled its redesigned flagship Ghirardelli Chocolate Experience Store this May in San Francisco's Ghirardelli Square (900 North Point) as part of the brand's 170th anniversary. The renovated space sits within the Pioneer Woolen Mill building, which was built in 1864. As guests walk through the store, they can watch Ghirardelli chocolatiers handcrafting the brand's signature hot fudge. They can also personalize a tin of signature chocolate squares selected from the brand's largest Pick & Mix and enjoy a Hot Fudge Sundae in the store's Alcatraz room while taking in the unobstructed and breathtaking view of San Francisco Bay.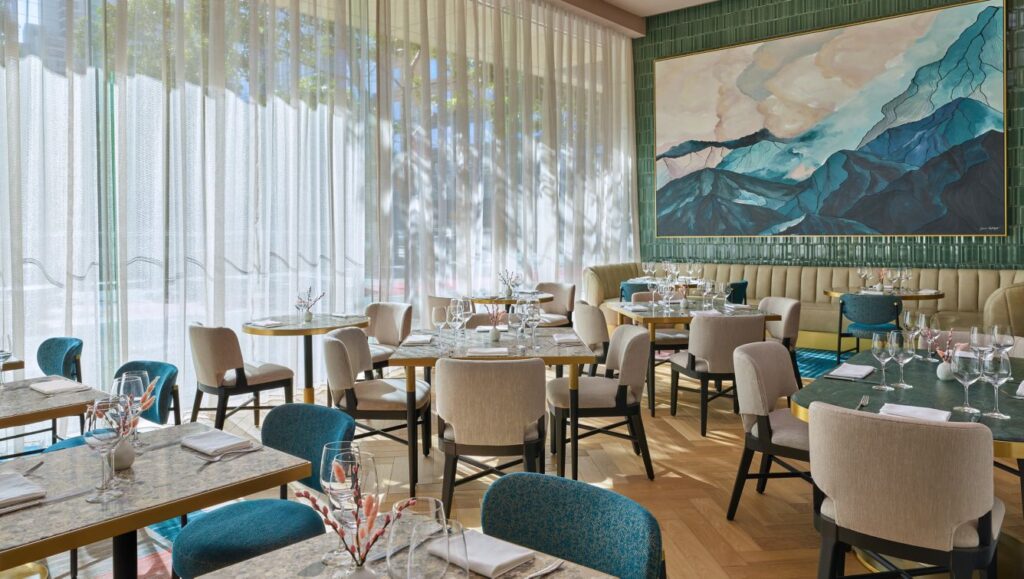 Astra, the St. Regis San Francisco's dynamic new restaurant, is helmed by Chef de Cuisine Mikey Adams and features American cuisine inspired by California's freshest seasonal ingredients. Designed by Blacksheep, the new design epitomizes Northern California luxury, with rich textures and soft metallics that pay tribute to the city's unique vistas. In the dining area, a dreamy landscape titled "Mountain Mist" by Janie Rochfort reflects a unique watercolor style, with rich olive greens and lighter pinks that capture the fluid colors of a sunset reflecting off San Francisco's hills. Astra (125 Third St.) is open daily for breakfast and lunch.
Colibri Mexican Bistro reopened in May in its new home in one of the city's oldest buildings, the Presidio Officers Club (50 Moraga Ave.). Led by entrepreneur, restaurateur, and proprietor Eduardo Rallo, it serves authentic Mexican cuisine steps away from outlooks revealing the Golden Gate Bridge and Marin horizon.
The contemporary French-style bistro Mijoté opened in April with a menu grounded in French technique and guided by ingredients from local farmers and producers. Chef Kosuke Tada's restaurant in the Mission (2400 Harrison St.) offers a four-course fixed dinner menu that changes at least every week according to the seasons and features natural wines.
Villon, Proper Hotel's San Francisco restaurant, reopened in April for nightly dinner service with an all-new reconceptualized menu under the guidance of San Francisco Proper's Executive Chef Jason Fox. Villon (1100 Market St.) offers an elevated and sophisticated approach to California cuisine and a new cocktail program by BV Hospitality, complete with a selection of curated, alcoholic and non-alcoholic cocktails.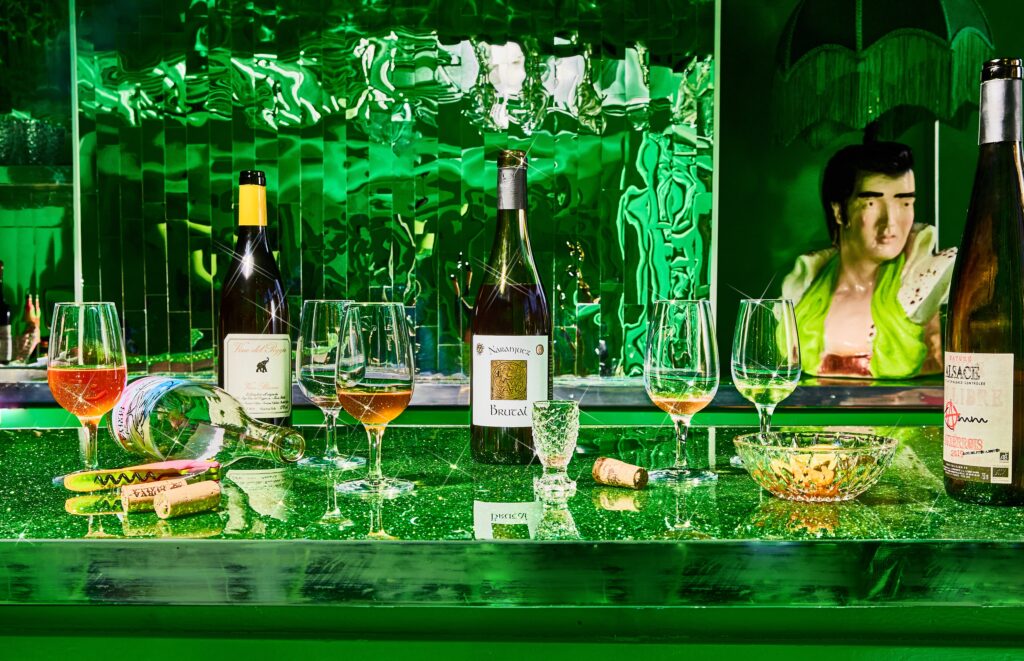 Dubbing itself a "food waste paradise" and featuring a maximalist funhouse vibe, Shuggies Trash Pies + Natural Wine Bar serves seasonal pizzas and share plates that highlight upcycled ingredients and sustainable proteins. Shuggies rescues ingredients that would otherwise go to waste, such as irregular or surplus produce, and makes them the stars of its menu. It opened in the Mission (3349 23rd St.) in April.
Located in the San Francisco Conservatory of Music's new $200 million Bowes Center (200 Van Ness Ave.) in the Civic Center neighborhood, Uccello Lounge is a collaboration of experienced restaurant professionals and the West Coast's premier music academy. Opened in March, the result is a dynamic space with vibrant food, drink and some of the best burgeoning music talents in the country. Listen, drink and dine Thursday through Saturday.
LIBATIONS
Acclaimed Mission District cocktail bar Trick Dog debuted a new menu titled "In Good Spirits" that's "one part poetry anthology, and two parts cocktail menu." The menu, a.k.a. book, pairs luminous Trick Dog cocktails with poems. The bar (3010 20th St.) creates a new cocktail menu with a creative theme and design every six months.
Hidden away at the Sunset location of Fiorella (1240 9th Ave.) is the intimate, new Bar Nonnina. Nestled inside off the rooftop patio, Nonnina opened in May and features its own menu and small curated list of drinks such as the Sophia Loren (tequila, grapefruit, elderflower, lime and Prosecco).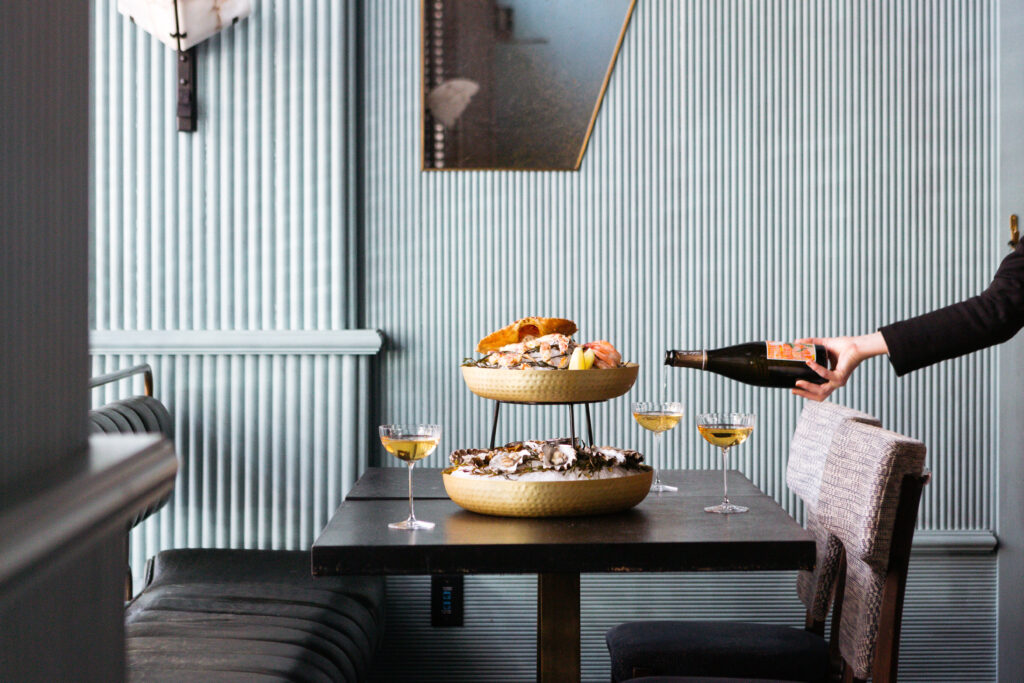 For the Record is committed to cultivating the retro vibes of San Francisco's wildest That '70s Show dreams, from the wood paneling on the walls to the glittering disco balls dangling from the ceilings. The cocktail bar opened in May in the Marina (2120 Greenwich St.).
Bottle Club Pub is a new bar from the Future Bars team in Union Square (555 Geary St & Shannon Alley). Opened in March, it offers a throwback to a bygone and almost forgotten era, serving cocktails and food inspired by the '50s through the '70s; it is the first bar in the US to be centered around vintage ceramic whiskey decanters.
Pacific Cocktail Haven reopened in its new Union Square location (550 Sutter St.) in March with evocative cocktails such as "Silk Road" featuring Sapphire East Gin, Infanta Lambanog, grilled pineapple, Japanese curry, citrus and soda.
ACCOLADES
ABV Named to North America's 50 Best Bars
San Francisco's ABV in the Mission District (3174 16th St.) was named to North America's 50 Best Bars list, taking the 39th spot. The inaugural awards were organized by The World's 50 Best Bars.
2022 World Beer Cup Winners
Two San Francisco craft brewers won Gold awards and first place in their category at the 2022 World Beer Cup. The largest international commercial beer competition, the World Beer Cup competition features 10,542 entries from 2,493 breweries representing 57 countries. San Francisco's independent Fort Point Beer Company won first place and a Gold medal for its Yuzu KSA fruit beer, while Woods Beer & Wine Company took first place and a Gold medal for its Divine Origins Carignan in the Experimental Beer category. Woods Beer & Wine Co. has four locations in the city, while Fort Point has two locations in San Francisco, including a new Beer Garden concept expanding on their existing outdoor kiosk at the Ferry Building.
James Beard Foundation Awards Among those recognized by the James Beard Foundation Awards in June were Brandon Jew, owner of Mister Jiu's, who received the Best Chef: California award. He and Tienlon Ho also won in the Restaurant and Professional category for their cookbook, Mister Jiu's in Chinatown: Recipes and Stories from the Birthplace of Chinese American Food.
San Franciscan Grace Young – the award-winning cookbook author, culinary historian, and Chinatown activist – was awarded the Humanitarian Award for her work to save America's Chinatowns amid Asian American and Pacific Islander (AAPI) hate during the COVID-19 pandemic. Martin Yan, one of the most prolific chefs on TV with 3,500 episodes and 30 cookbooks, received the James Beard 2022 Lifetime Achievement award. San Francisco Chronicle Restaurant Critic Soleil Ho won the Craig Claiborne Distinguished Restaurant Review Award.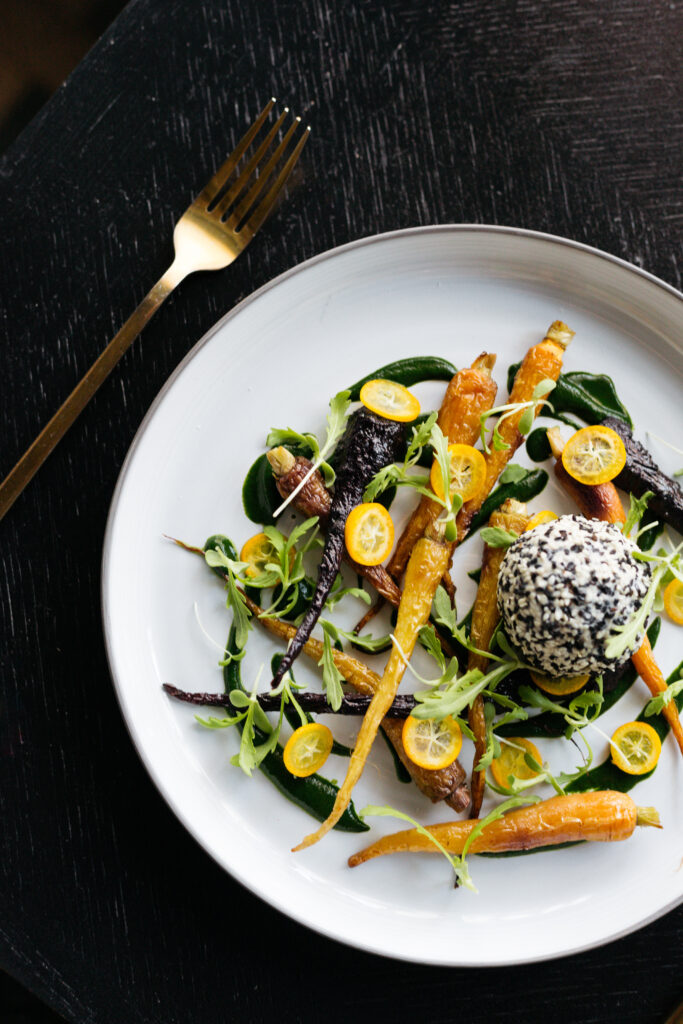 Forbes Travel Guide Reveals 2022 Star Award Winners
Among the top Bay Area restaurants named 2022 star award winners by Forbes Travel Guide are San Francisco's Atelier Crenn, Benu Saison, Campton Place, Gary Danko, Quince, and Spruce. The 64th annual list honored more than 250 restaurants worldwide, including 20 Bay Area restaurants.
The World's Best Include Atelier Crenn and Benu
Included on The World's Best list of top 100 restaurants in the world were Atelier Crenn (72) and Benu (97). They were two of only nine U.S. restaurants to make the list.
Michelin Names New Discoveries
The Michelin Guide added 11 restaurants in San Francisco to its California Guide, listing them under "new discovery" status. They include Abaca, Birch & Rye, Donaji, Ernest, Good Good Culture Club, Le Fantastique, Miller & Luxe, Nisei, San Ho Won, Sato Omakase and Sorella.
Stellar Outdoor Dining Spots
Thanks to the City's now permanent "Shared Space" program, outdoor dining can be found everywhere. Recently, several San Francisco restaurants landed on OpenTable's 100 Best Outdoor Dining Restaurants in America for 2022.  Foreign Cinema, Waterbar, Epic Steak and La Mar Cebicheriá all made the list, which highlights restaurants with stunning views, delicious cuisine and, of course, incredible outdoor dining experiences.
ABOUT SAN FRANCISCO TRAVEL
The San Francisco Travel Association is the official destination marketing organization for the City and County of San Francisco. Tourism is San Francisco's largest industry. More than 25.8 million people visited the destination in 2019, spending in excess of $10 billion. More than 86,000 jobs are supported by tourism in San Francisco.
For information on reservations, activities and more, visit www.sftravel.com. Follow SF Travel on Facebook, Instagram and Twitter. Please use hashtags #sftravel and #AlwaysSF.
ABOUT SAN FRANCISCO INTERNATIONAL AIRPORT
SFO is excited to welcome travelers back to the skies with an airport experience featuring seamless access, thoughtful amenities, sustainable design and inspiring artwork and exhibits.
For up-to-the-minute departure and arrival information, airport maps and details on shopping, dining, cultural exhibitions, ground transportation, masks and COVID related protocols and more, visit https://www.flysfo.com/. Follow us on twitter.com/flysfo and facebook.com/flysfo.
United Airlines is the preferred airline of the San Francisco Travel Association.