The COVID-19 pandemic has disrupted student travel, affecting major plans for students all across the world. Travelling internationally to pursue higher education is now an obstacle for most students who have resorted to online classes to ensure the momentum of learning stays constant. Data shows that there were over 5.3  million international students in 2017. These numbers were up from 2 million in 2000. Half of these students were enrolled in educational programs in six countries: USA, UK, Australia, France, Germany, and the Russian Federation. Valued at USD 65.4 billion in 2019, the global higher education market is a huge industry on the path to growing bigger. Projections show that its valuation could reach USD 117.95 billion by 2027. These numbers could shift owing to the pandemic.
The student travel market has been a lucrative business for travel and tour operators, forming an integral part of the travel industry. There are going to be major shifts in this segment, as students will be forced to reevaluate their future and place many plans on hold. New expectations will be born resulting in higher education institutions operating in a very different economic, social and political climate.
Research shows that the student travel market is set for an upheaval
Research by The Student & Youth Travel Association (SYTA) gathered data from 149 student tour operators from 26 different countries across the globe, and it represented more than 1.8 million student travelers. The report offered insight into the global student travel market and the expectations students would have post the pandemic. Carlyann Assante, CEO of SYTA, in an interview said, "Our 2019 Business Barometer shows that the student and youth group travel industry is a significant industry segment that was on course to achieve its greatest year ever, prior to the outbreak of COVID-19. The pandemic brought that growth to a screeching halt, but the great value in our Business Barometer is that we now have a benchmark of real data that we can use to measure growth as we hopefully move into the recovery phase in late 2020, 2021 and beyond."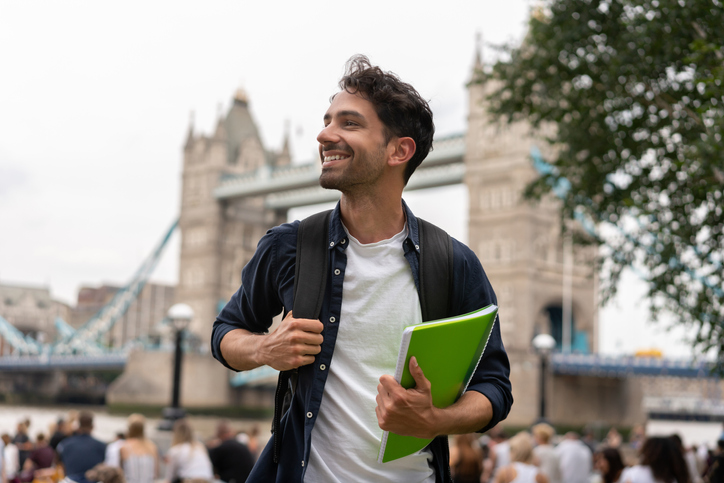 SYTA data also showed major trends among students who travel including the fact that frequent travel  encourages students to attend college. Further, participating in travel makes students far more marketable to employers. Educators have also agreed with the fact that travel is contagious and 60% noticed an increased desire for more travel experiences in the future. The lack of finances is the main challenge to student travel, this gap may increase with the ongoing pandemic as global economies struggle to stay afloat. While students may be enthusiastic about travelling and exploring countries they want to pursue their higher education at, financial limitations and health risks will hinder this process. Their student budget may significantly plummet during the pandemic and affect what happens next.
Educational institutions have to reimagine international education
Post the pandemic, if educational institutions want to reaffirm faith in students, they will have to reexamine international education and partnerships that span borders. Focusing on improved hygiene measures, technological innovation and online counselling will help more students regain their enthusiasm for studying abroad. Joanna Newman, Chief Executive and Secretary General of the Association of Commonwealth Universities (ACU), which represents more than 500 institutions across 50 countries said:  "COVID-19 has given us more scope than ever before for collaboration – the necessary move to online, at such short notice, has prompted innovation and created the potential for more access and inclusion in international education.
She added: "Universities are still adapting but the technology we're using now can be used to expand access to education. This doesn't mean that once this is over, education should be purely online, but blended learning can enable universities in developing countries, in particular, to offer quality teaching at scale."
Also Read: How Has Consumer Behaviour Changed During The Pandemic?