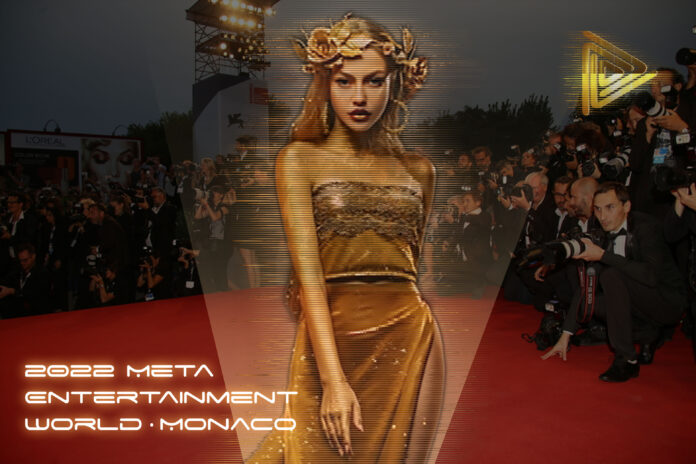 The Metaverse and Entertainment Industry's not-to-be-missed event premiers on May 23 – 24, 2022 live in Monaco and virtually in the Metaverse, MCity, for an immersive experience.

Advance Monaco has partnered with Touchcast to create the Monaco Edition of the Meta Entertainment World (MEW), built within an innovative and interactive B2B Summit in MCity, bringing the world leaders in entertainment and technology into the Metaverse experience. Future editions will follow in Miami, Dubai and Seoul.
MCity, launched by Touchcast in partnership with Epic Games, NVIDIA, Microsoft and Accenture lets any organization set up its presence in the metaverse and offer immersive experiences that bring people together across time, space, and even language barriers. The Metaverse Entertainment Conference and Gala will be streamed from a digital twin of Monte Carlo – the iconic country perched between sea and sky, overlooking the Mediterranean.
"We are thrilled to partner with Advance Monaco and to bring the Monaco Principality into the Touchcast Metaverse – our virtual MCity" said Edo Segal, CEO and Founder of Touchcast. "The Metaverse will advance the connection between entertainment and global audiences like never before – turning a passive, twodimensional event into a fully immersive, 3D experience."
To kick off and officially launch the partnership, Touchcast featured the extraordinary destination of Monaco, Monte-Carlo, with all its vibrant legacy, at the Consumer Electronics Show, CES, the global tech industry event of the year in Las Vegas. The Monaco Edition will host a two-day professional Summit discussing the Future of Entertainment, live in Monaco and virtually in the Touchcast Metaverse, with top-level B2B panels, keynotes, interviews and content screening.
"Entertainment and the new world of Metaverse will come together and hold the potential to transform the way we work, live, and play. Monaco, with its unique blend of tradition and modern lifestyle, will be showcased in a world-first demonstration of immersive hybrid event technology" adds Carmen Franko (Creative Director and Co-Founder of MEW).
Touchcast will stream B2B and interactive elements to entertainment lovers around the world. Panels hosted during the Summit of the Monaco Edition will include themes from the Metaverse to NFTs, and the latest innovations in Sports, Streaming, Film Making, Finance and Distribution. A special highlight will be the Monaco Metaverse & Entertainment Award given out to the most innovative talents and companies during the Grand Gala Ceremony in Monaco on the night of the 23rd May 2022.
"60 years ago, Prince Rainier III created the Monte-Carlo Television Festival" in honour of his wife, Princess Grace. Since the 1960's, Monaco next to Cannes is a favourite spot for the European Entertainment Business" says film producer Steven Saltzman, son of James Bond Producer Harry Saltzman, and Managing Director at Advance Monaco. "60 years later, Monaco remains attractive as a film location, as an entertainment destination. Stars from across the world appreciate, the security & privacy and the diverse entertainment and sport on offer. Advance Monaco is taking the idea of future entertainment to the next level with the first Meta Entertainment World series, starting in May 2022."
"Monaco is the perfect destination for presenting next-generation content and bringing the world of entertainment and tech lovers together in-person as well as in the metaverse," said Co-Founding Executive of Netflix, Mitch Lowe. "Together with Steven Saltzman and our Monaco-based company – Advance – we are pleased to partner with Touchcast, and combine Metaverse with Entertainment, in a way that will shape the future of things to come."