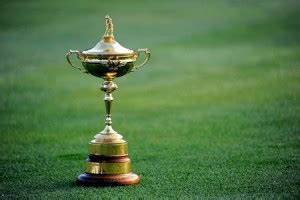 VGS Group is pleased to announce that it has been selected as the sole organiser of the Vietnam Italy Golf Tournament, an international friendly golf tournament to be held at the Long Bien Golf Course on March 20, 2023.
The Ryder Cup is one of the most prestigious golf competitions in the world, held every two years between Europe and the United States. The event attracts the attention of millions of golf enthusiasts worldwide. Vietnam, the rising golf tourism destination in Asia, has been selected as the only Southeast Asian nation to host a series of promotional events for this important golf tournament. The Italian Embassy in Vietnam held a formal announcement of the event on March 17 as part of the series of events leading up to the Ryder Cup 2023 in Vietnam.
According to Mr. Bui Duc Long, Chairman of VGS Group:
The Ryder Cup is one of the most prestigious golf tournaments in the world, and we are proud that Vietnam has been selected as a destination to promote this important event in Southeast Asia. With the advantage of having the most comprehensive golf ecosystem and experience in organising international tournaments, VGS Group is honoured to be the only company selected to host this significant event, contributing to the promotion of tourism, especially golf tourism, in Vietnam to international friends.
On the basis of Italy and Vietnam's 50-year history of diplomatic relations, the Ryder Cup and Italian Tour Operators present their objective of associating Rome with not only an attractive tourist destination, but also with the capacity to host large-scale events. At the World Expo in Rome in 2030, solutions, ideas, and strategies for addressing these problems will be actively discussed.
The World Golf Awards have recognised Vietnam's golf tourism with titles such as "World's Best Golf Destination" in 2019 and 2021 and "Asia's Best Golf Destination" for five consecutive years, from 2017 to 2021.
The Chairman of the VGS Group expressed his commitment:

Besides golf development throughout Vietnam, we have a bold vision for my hometown, Da Nang – Hoi An, and we are committed to making it a reality. We believe that by leveraging the power of sport, culture, and technology, we can create an unforgettable destination that will capture the hearts and minds of visitors from around the world. Our action masterplan includes exciting sport events such as AquaX, Superboat P1 World Championship, GKA Kite World Tour, World Chase Tag and more, all designed to showcase the beauty and diversity of our region. We look forward to working with our partners and stakeholders to build a truly world-class destination that will inspire and delight travelers for years to come.
VGS Group is the premier golf organisation in Vietnam, with a comprehensive ecosystem of golf-related businesses, such as golf course management, hospitality, events, and equipment sales. The company has a proven track record of organising professional golf tournaments and promoting golf tourism in Vietnam, as well as possessing the technology for live broadcasting of golf tournaments internationally and in Vietnam. Additionally, they were the first to produce live signals for golf events at the SEA Games 31, earning praise from other nations in the region.
Vietnam's selection as the sole Southeast Asian country to host Ryder Cup media outreach events is indicative of the country's reputation as an emerging golf destination.