The U.S. Travel Association had called on the government and business leaders to establish "consistent" standards for health and safety protocols so that business travel and professionally managed events could restart more briskly. These consistent standards could help boost business travel as its been low post-COVID. CEO Roger Dow said the pandemic has "disproportionately" damaged business travel and projections are "very concerning" and that leisure travel is already at 99 percent of pre-COVID-19 levels in contrast.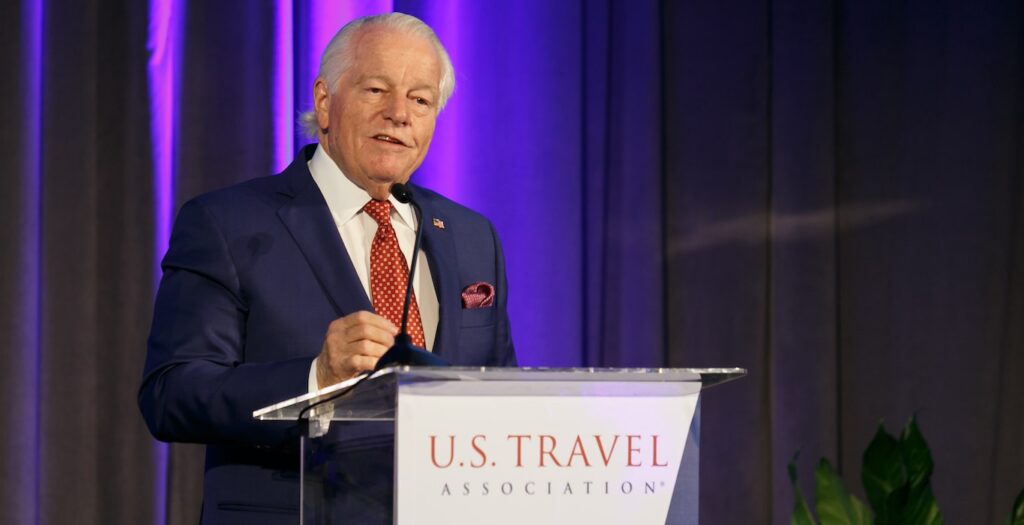 The association has launched a "Let's Meet There" campaign, where the objective is to bring back corporate events safely. The CEO said there is now a "patchwork" of protocols from city to city and state to state with outdated restrictions in some places, and the association is urging the adoption of federal guidance that is clear and consistent.
According to the new research from Tourism Economics, who is a partner with U.S. Travel. A person who is spending on travel for large in-person professional meetings and events declined by 76 percent in 2020. That is a a $97 billion loss in spending. Only about a third (35 percent) of U.S. businesses are currently engaging in any business-related travel.
The Speakers who attended the meeting said there were multiple criterias for holding safe meetings. They include: requiring vaccinations; having a combination of vaccination and testing requirements and requiring proof of antibodies from having had COVID-19. "It's up to meeting planners," said Dow, "to set up criteria."
The importance of business travel was cited by Adam Sacks, president of Tourism Economics, who said that data shows companies that maintained levels of business travel during the financial crisis of 2008-09 outperformed those that cut back.
He said maintaining that level of travel was clearly a competitive advantage. Without the in-person relationships developed pre-pandemic, said Sacks, virtual business would not have been as successful.