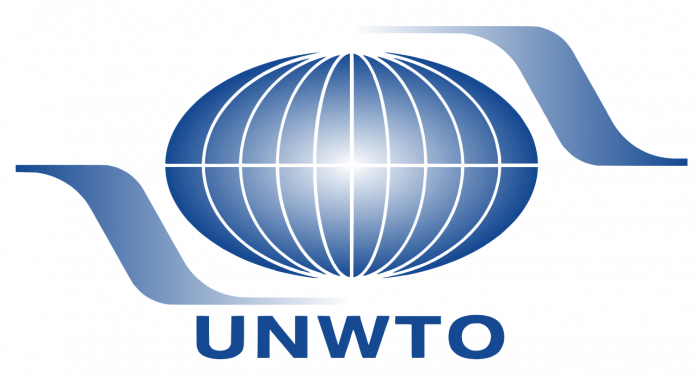 In the first quarter of 2022, global destinations welcomed approximately three times as many international arrivals as in the same period of 2021.
According to the latest UNWTO World Tourism Barometer, international tourism increased 182% year-on-year in January-March 2022, with 117 million foreign arrivals compared to 41 million in Q1 2021. Of the extra 76 million international arrivals for the first three months, a bout 47 million international arrivals were registered in March, demonstrating that the recovery is gaining speed.
Strong intra-regional demand drove almost four times as many international visitors to Europe in Q1 2022 as in Q1 2021, according to UNWTO data. Arrivals in the Americas increased in three months (+117%). Europe and the Americas were 43% and 46% below 2019 levels.
Middle East (+132%) and Africa (+96%) witnessed considerable growth in Q1 2022 compared to 2021, but arrivals remained 59% and 61% below 2019 levels. Asia and the Pacific saw a 64% increase over 2021, although levels were 93% below 2019 as numerous locations remained closed.
Caribbean and Southern Mediterranean Europe continue to recover fastest. In both, arrivals rebounded to 75% of 2019 levels, with several locations approaching pre-pandemic levels.
Opening destinations
International tourism is 61% below 2019 levels, but a steady rebound is predicted through 2022 as more destinations reduce or lift travel restrictions and pent-up demand is unleashed.
Despite these excellent expectations, a difficult economic environment and the Russian military offensive in Ukraine pose a risk to foreign tourism. The Russian offensive in Ukraine has had limited direct influence on results thus far, but it's delaying travel across Eastern Europe. However, the conflict is having enormous economic ramifications globally, aggravating already high oil prices and general inflation and interrupting international supply lines, which raises transit and accommodation costs for the tourism sector.
A strong recovery is ahead
For the first time since the epidemic began, the index rebounded to 2019 levels, demonstrating increased optimism among tourism experts globally. Strong pent-up demand, especially intra-European and US travel to Europe, fueled the rebound.
According to the current UNWTO Panel of Experts study, 83% of tourism professionals see better chances for 2022 than 2021, as long as the virus is contained and destinations continue to reduce travel restrictions. However, the closure of certain important outbound markets, notably in Asia and the Pacific, and the Russia-Ukraine war could delay the effective return of international tourism.
A bigger percentage of experts (48%) now see international arrivals returning to 2019 levels in 2023 (from 32%), while the percentage predicting this in 2024 or later (44%) has decreased (64 percent ). By the end of April, international flight capacity in the Americas, Africa, Europe, North Atlantic, and the Middle East had reached or was close to 80% of pre-crisis levels.
UNWTO's outlook for 2022 has been revised due to stronger-than-expected first-quarter results, an increase in flight reservations, and the UNWTO Confidence Index. International tourist arrivals are expected to reach 55% to 70% of 2019 levels in 2022, depending on the rate at which destinations continue to lift travel restrictions, the evolution of the Ukraine war, possible new coronavirus outbreaks, and global economic conditions, particularly inflation and energy prices.