In the last piece we discussed at depth, about open banking, its definition, its process and the various frequently asked questions about it. In this piece we'll dive into the many open banking apps that are available in the market to facilitate open banking. Open banking is a banking practice which makes use of application programming interfaces (APIs), to provide open access to consumer
transactions, banking and other such financial data from banks to third party financial service providers. All of this is done in a very transparent manner with the consent of customers. Customers grant consent to let banks have access after which, the Third-party providers can use the customer's shared data.
Technology has become a very important aspect of our lives and is cementing its place into almost all kinds of services which we use in our daily life, one of them being banking services. Open banking is the consequence of innovation in the banking industry and the integration of technology to the banking services so that an enhanced banking experience can be provided to the users.

The data, which remains open in the open banking services includes account data like account holder's name, account type, transaction details etc., making transactions, product data, the details of which are placed in a standard format.

Open banking has become a very common and prevalent concept giving rise to various open banking apps. Listed below are some top open banking apps which have gained a lot of popularity and confidence of people over time because of the utmost convenience and a plethora of services that they provide to the customers.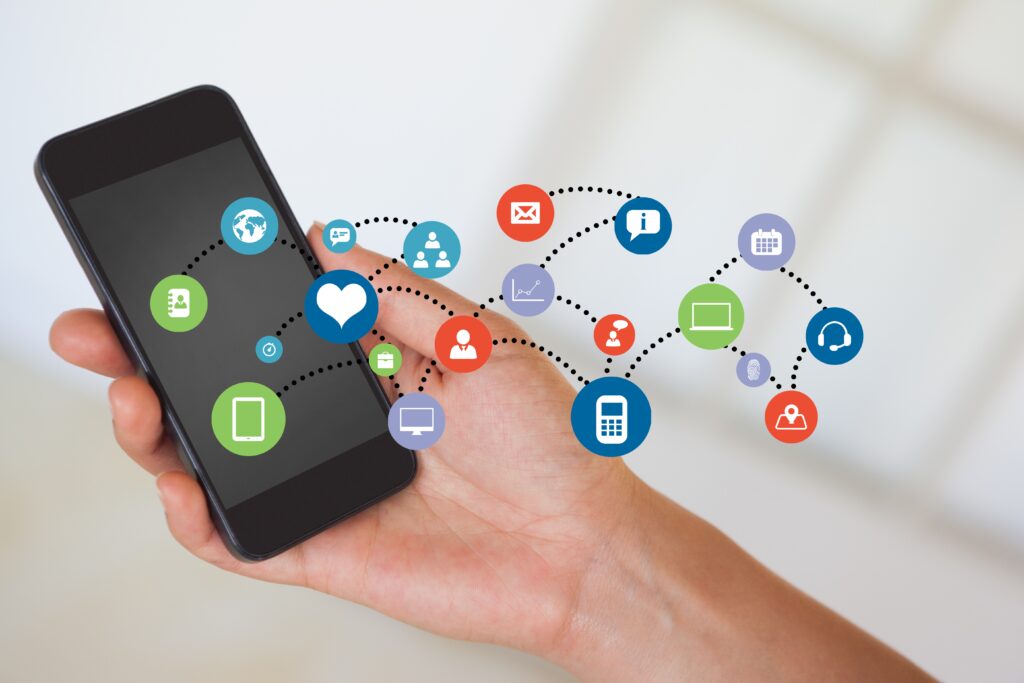 Top Open Banking Apps
Cleo
Providing a convenient and seamless experience to its customers, Cleo is one of the highly rated personal open banking apps. What the customers like most about this app is that it makes use of AI chatbot to interact with the users. The chatbot assists the users very appropriately by teaching them effective ways to save and prepare a budget for all their expenses. This app assists people with their financial planning and makes them very mindful of their spending habits. This helps customers in cutting down unnecessary expenses and sticking to their budget. This app also has a feature of advances which further assists them very closely in managing finances. According to this app, customers are not charged any extra fees on the loan, which gives them a sense of confidence and transparency about the amount of money that they are supposed to pay back.

Moneybox

Moneybox is another top rated app with good reviews and ratings. With a huge customer base of more than 6,00,000 users, it caters to various needs of customers which include savings, investment, home buying, retirement options etc. Moneybox provides complete support to its customers for all their financial needs.
Chime
Chime is not a bank, it is basically a fintech company. This is an online banking service app which allows its customers to manage their finances in the most effective way. The app aims to promote modern methods of banking which are a lot easier than the conventional methods. It has various lucrative features like credit building, fee-free overdraft protection, spending and savings accounts, getting paid early to name a few. It is one of the best open banking apps which allows its users to keep a track of their spending and also sends account balance notifications. To make the transactions easier for the customers, Chime also provides Visa debit card so that they can access their spending account.
Canopy

Canopy is an app, the main objective of which is to make the rental market easily accessible for all parties. When this app receives a user's banking information it provides them insights and analytics about their current financial position and their credit score. It provides financial analysis by drawing conclusions from customer's bank information. Let us understand how this app works. Let's suppose, there is a person who wants to rent an apartment but is not very confident about his credit score whether it will be able to meet the requirements or not. In such a situation, all they can do is check Canopy which would provide them a quick analysis of their credit score. By allowing customers to have more control over their finances, apps like Canopy are making the rental process more convenient.
Plum
Plum is one of the most popular open banking apps which has a huge customer base of more than one million users and has more than 30,000 reviews. One of the best things about Plum is that, it benefits the customers by setting aside some specific amount of money in every few days which go as savings. All this is done by the AI and the customers are not required to do this manually.
Currensea
Developed by two former investment bankers, Currensea is another very popular open banking app which gives its customers a direct debit travel card. This app allows customers to travel without having to worry about the foreign transaction fees which could be bypassed. According to the claims made by this app, customers save 85% on every transaction which is a very lucrative deal for those who frequently travel abroad.

Lydia
Lydia is an open banking app which has features quite similar to Cleo. Just like Cleo, it is a subscription-based open banking app. What makes users prefer this app is the person-to- person payment feature, which allows you to make real-time transactions to all your contacts. It has now made progress and has grown into a money management app providing features like donation to charities, shared accounts, money pocket to name a few. Not just this, Lydia is also an investment tool for various assets like crypto.

Coconut
Coconut is an app which interestingly defines the features of open banking. It has undergone a transformation from neobank to a banking hub, thus diversifying the options for customers. It is basically an accountancy companion which has been especially created for people who are self employed. Self employed people can stay connected to their bank accounts which makes it easier for them to keep a track of their income, claim expenses and figure out how much tax they owe. With the accountancy processes very easily sorted by Coconut, self employed people can liberally focus on other important tasks.

Finny Kids App

Designed for children aged between 7-12, Finny Kids App gets connected to the bank account of children, which empowers them to manage their money in both cash as well as digital. The app also provides the insights and encourages them to save and allocate their money to some specific goals. The interesting part is that these goals can be shared with family members and friends who can also make contributions by transferring from their own accounts.
Butter
Butter aims to provide more financial liberty to its users with the help of its "buy now, pay later" feature along with providing the opportunity to book holidays, through the Butter Holidays platform. When customers shop through the app, they get rewarded with the rewards which can be redeemed on the holiday packages.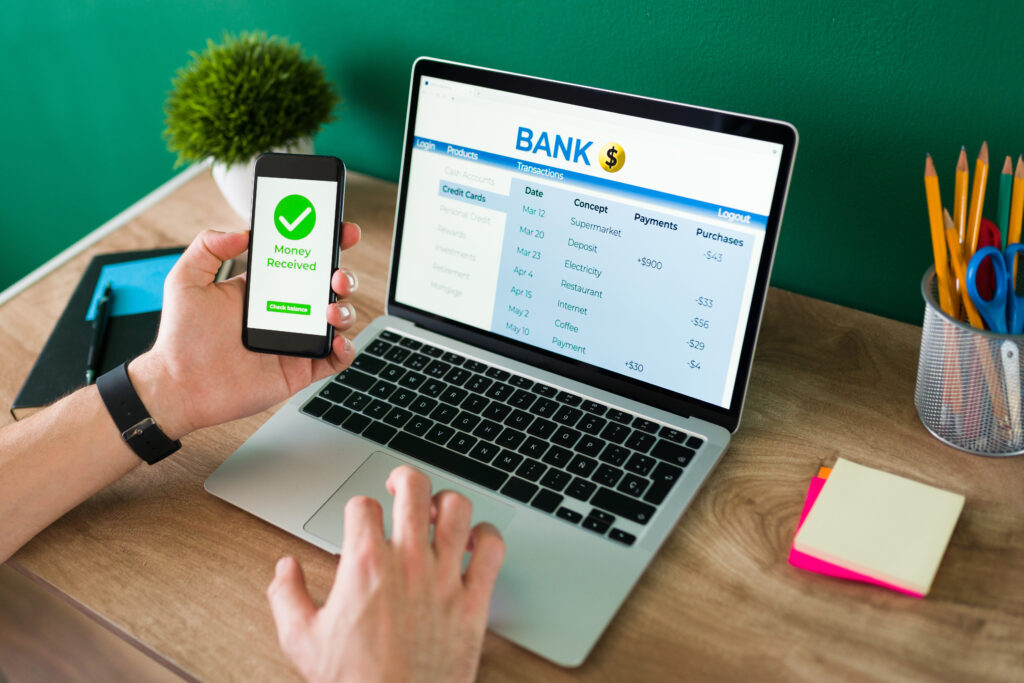 Facts and Figures About Open Banking Apps

Open banking services are gaining popularity very rapidly and the customer base is also expanding very fast. Stats reveal that the number of open banking users across the world is expected to rise at an average annual rate of about 50 percent between 2020 and 2024. Europe in 2020 had about 12.2 million open banking users and this figure is expected to reach 63.8 million by 2024.

In 2020, 24.7 million people across the world used open banking services and this number is expected to reach 132.2 million by 2024. At the end of the year 2021, more than 26.6 million open banking payments had been made which is an increase of more than 500% in 12 months.



Open Banking Apps In a Nutshell
In this dynamic world where everyone is becoming very advanced and the services are getting available at the fingertips, various contributions are being made in the banking sector as well because it is one of the most important sectors which forms the foundation of any economy.
Open banking is the result of the innovations made in the banking sector which is offering a lot of convenience and various services to the customers. Banking and other related services have been made very hassle free. The open banking apps are already performing very well as they have several good reviews and have already made a huge customer base.
This sector has a very bright future because as the data indicates, the number of uses of open banking is expected to rise very rapidly in the coming 2 to 3 years. With the open banking services already performing at their best it would be interesting to see what other avenues they open for the banking sector in the coming future.