COVID-19 has massively affected the travel and tourism industry including the restaurant industry that is a part of this sector. While sales are slowly starting to increase, most of the industry is still grappling with the effects of the pandemic.
The National Restaurant Association revealed new data that shows that the restaurant industry in the US has lost around USD 40 billion in May alone. It further predicted that by the end of this year, restaurants could lose around USD 240 billion.
For this research, the National Restaurant Association surveyed around 3,800 restaurant operators. The data found that over eight million restaurant employees were out of jobs at the peak of COVID-19. According to the Bureau of Labor Statistics, around 1.4 million people lost their jobs in March. In April, 20.7 million jobs were lost. According to the association, this has been the lowest employment level since May 1988.
The impact on the Indian restaurant industry
Speaking about the Indian restaurant industry, a predicted loss of about INR 1 trillion has been observed in the last few months. By now, it is possible that these losses could have doubled.
According to a CRISIL report, this fiscal, India's organised dine-in restaurants are headed for a 40-50 percent cut in revenue. This has further led to the closing of establishments, job cuts, and a trickle-down effect on the entire food supply chain.
Anurag Katriar, President of the National Restaurant Association of India (NRAI), said, "In our industry, the proportion of fixed operating expenses by way of rentals, utility expenses, and salaries is quite significant. Add to that, little or no revenues, it is getting very difficult for restaurants to survive through this pandemic. It won't be surprising if in the coming days 30-40 percent of the restaurants close down. Closure in bigger cities would be much higher due to the higher cost of operations in these cities."
During this difficult period, shifting to ghost kitchens can help recover the battered restaurant industry. This evolving model skips the dine-in concept and heavily relies on digital infrastructure.
According to DataLabs by Inc42, the market size of a ghost kitchen could reach USD 1.05 billion by 2023. Hence several food aggregators are shifting to this new concept and along with cutting costs are boosting their business.
In this piece, we will explore how ghost kitchens can help the restaurant industry bounce back, to what extent will additional revenue streams make an impact, and how this concept can enable restaurateurs maximise their physical footprints digitally.
Understanding Ghost Kitchens
Melissa Wilson is a Principal at Technomic, a consulting firm that provides foodservice clients with insights that drive the decision-making process in the restaurant industry. She explains what exactly the term 'ghost kitchens' means.
"Ghost/cloud kitchens are essentially the back-of-house/kitchens of a restaurant or multiple restaurants – without the front-of-house staff or dining area. The 'ghost' is the customer. Orders are placed digitally and typically delivered. Although some ghost kitchens do have pickup windows. There are several operating models. Some ghost kitchens operate by an individual restaurant, while others provide shared kitchen space used by multiple operators. For the lodging/hotel industry, the ghost kitchen model is newer. Butler Hospitality is one example. They take over the kitchen space in a property and transform it into a delivery hub. This enables them to provide room service to the hotel guests and potentially to nearby hotels as well."
Dr Frederick DeMicco, the Executive Director and Professor at NAU's School of Hotel and Restaurant Management, explains to us how the dining element is redundant here. "There is no dining room and it is strictly for food production. Then for delivery (or pick up) the ghost kitchens either choose their own drivers or other food delivery services such as DoorDash, UberEats, etc."

Ghost Kitchens Vs Traditional Restaurants
Dr DeMicco mentions that ghost kitchens can be the smarter choice when delivery and/or takeout/drive through is the preferred dining method for consumers.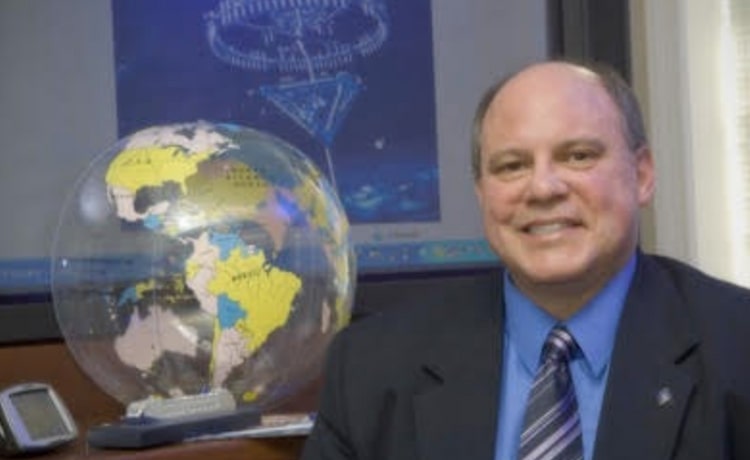 "It focusses mainly on food production. This takes a system's model and methods, to prepare foods efficiently (almost 'factory' like production). Along with this, there is a focus on the quality of the finished products to be delivered. In some cases, this applies to pick up orders as well."
He added, "Here is an innovative concept. A new restaurant brand –'Tender Shack', is virtual, but the food is prepared at their various restaurant outlets and delivered. Bloomin' Brands expanded its virtual chicken concept, Tender Shack, to 12 additional markets in partnership with food deliverer DoorDash. Tender Shack's menu items are available for delivery only. The food is prepared exclusively in the kitchens of Bloomin' Brands-owned restaurants Carrabba's Italian Grill and Outback Steakhouse".
He also explained how some of the pros include savings on labour in the dining room. This also includes savings on dining room equipment, etc. "Also, the focus of the footprint is on the kitchen production space to produce food products effectively and efficiently. There is an acute focus on food quality and getting it at the right temperature. This can then be delivered quickly to the consumer. Labour savings in a market where there may well be a restaurant labour shortage and competition for employees, the ghost kitchen may make financial sense."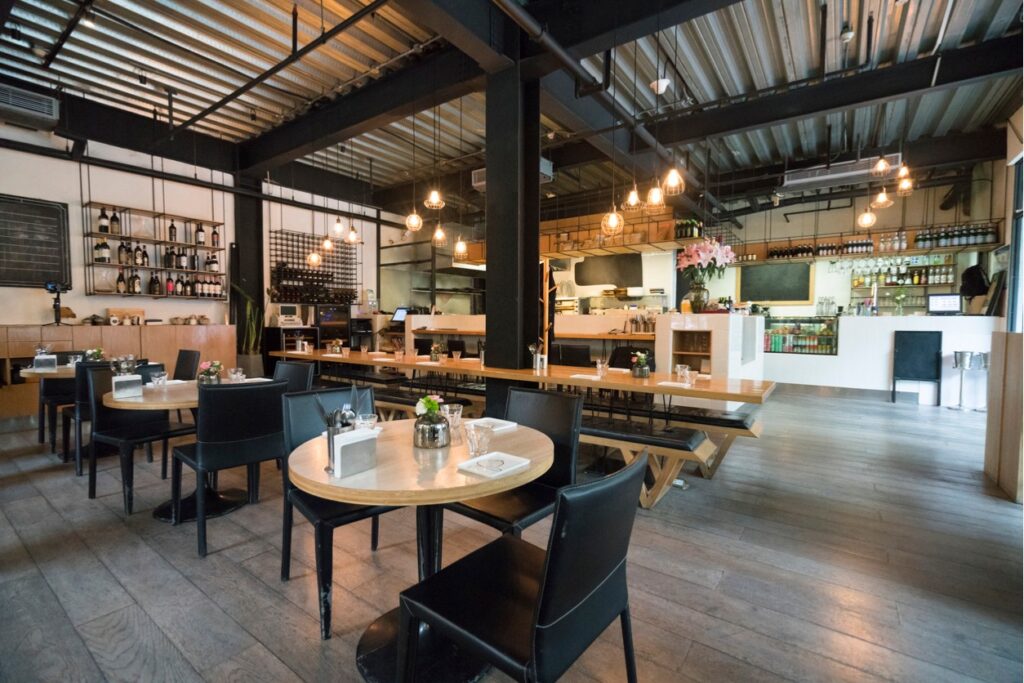 On the other hand, Wilson works with senior leadership teams in determining the strategic implications of consumer and operator research engagements. She also works on brand evolution opportunities, growth, and expansion strategies. She mentioned how the ghost kitchens market is always evolving.
"The pros include lower investment/cost for an operator to set up and fewer employees needed. In the restaurant space, some brands are strategically using ghost kitchens to more broadly penetrate a market. They are placing ghost kitchens throughout a city so they are in closer proximity and able to offer shorter delivery times. Others are using ghost kitchens to enter new markets. First bring their brand to a market in a ghost kitchen format; still others are using this format to test new concepts or menu categories as a virtual brand. And as we look at the disruptions of this year, some operators in major metro areas have seen population declines due to the pandemic or social unrest. Hence, they will use ghost kitchens as a means of bringing their cuisine to suburban markets. In the hotel/lodging market, ghost kitchens are a very intriguing approach."
She further stated that the hotel foodservice doesn't have the flexibility of only being available certain days of the week. Hotel room service can also be quite costly due to the labour demands. These include at the time of preparation, delivery, and picking up the trays.
"This new ghost kitchen approach provides the ability to offer food service options with a shared staffing approach. For eg., in the Butler Hospitality model, they provide food preparations and delivery for multiple nearby hotels. For hotels, the cons include removing differentiation of hotel brands based on its restaurant reputation. Think of Kimpton or other hotels that are known for having unique, trendy restaurants as a draw to book there."
Wilson added, "For ghost kitchens serving multiple hotels, challenges could arise like difficulty managing communications of occupancy rates for the various properties being serviced. Unless the various properties are under the same ownership. A greater challenge is the issue of security – you are outsourcing preparation and delivery of food to a third party. Any food quality or food safety issues will still be associated with the hotel brand/property reputation. Further, allowing staff of a third-party company to deliver to guests' hotel rooms and 'wander the corridors' creates a security risk."
Additionally, Dr DeMicco discussed the systems and technology in place for the smooth running of these kitchens. "Digital ordering, the use of technologies for production staging, the 'firing' of the orders at the right time, and using technology to deliver the food and beverage products are some of the many systems in place for a smooth running of the ghost kitchen."
How are consumers responding to this new concept?
Dr DeMicco explained that consumers may wish to socialise at home with friends, host parties, when they have less time to prepare food at their homes, so with ghost kitchens (from recognised restaurant brands), this method allows for purchasing menu items for their friends with variety of dishes, cost effectively from a restaurant brand.
"Obviously, consumers often want the food now, quickly, fresh, high quality, and value-priced. Therefore ghost kitchens focus on just the food. There are cost savings for labour and employee benefit costs, insurance, etc. There are also savings on equipment and kitchen products (e.g. dishwasher detergents, dining room cleaning supplies, etc.), and energy savings (e.g. not washing glasses, dishes, silver from a dining room). During COVID-19, take out has soared. Ghost kitchens are developing to meet this increased demand for takeout and delivery."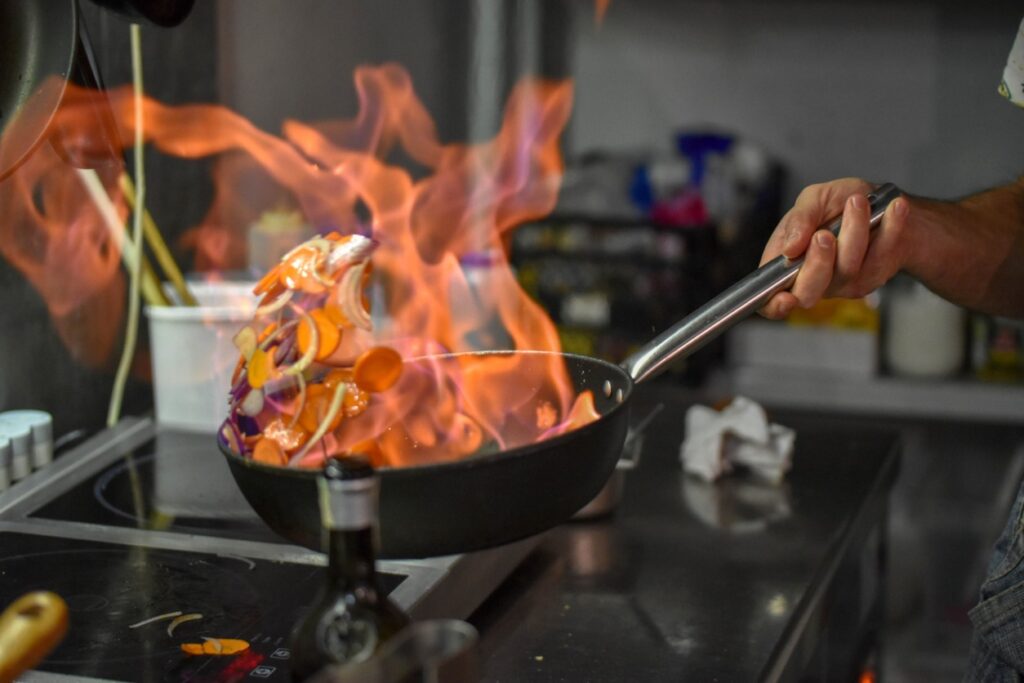 Furthermore Wilson discussed how Marriott made a shift several years ago to a new room service model. Not a ghost kitchen – but could be.
"All orders were served in disposable containers/bags and delivered to guests' rooms for a USD 5 delivery fee. It could also be available for pickup by the guest at a dedicated kiosk for no additional charge. Room service menu prices were also lower than typical room service prices. Orders were prepared and delivered quickly – within 20 minutes. And no need to call for tray pick up or leave the tray outside the door. Or you could arrange to pick it up and take it with you, which spurred some orders when we were heading to the airport that would not otherwise have taken place."
As frequent business travellers, she and her colleagues really liked the concept. "However, if a guest is staying at a property for a getaway weekend or leisure trip, room service is part of the overall experience for many. Also, these properties still had their full-service restaurant and bar outlets operating, so you still had that option. In terms of guests wishing to meet in-person and dine with friends/colleagues – the success of a ghost kitchen only property would depend on the type of property, its location, and proximity to nearby restaurants, and the type of clientele. A property that aims towards families on vacation would be a good fit for this type of option. As hotel F&B can be pricey for families with kids and they may tend to dine off-property for many occasions in any case."
How does Third-Party Delivery play a crucial role?
Wilson said that it is both a boon as well as a burden. "Our research shows that operators are gaining incremental business and broadening their customer base through third-party delivery. In addition, a fleet of delivery drivers and vehicles are available through these services."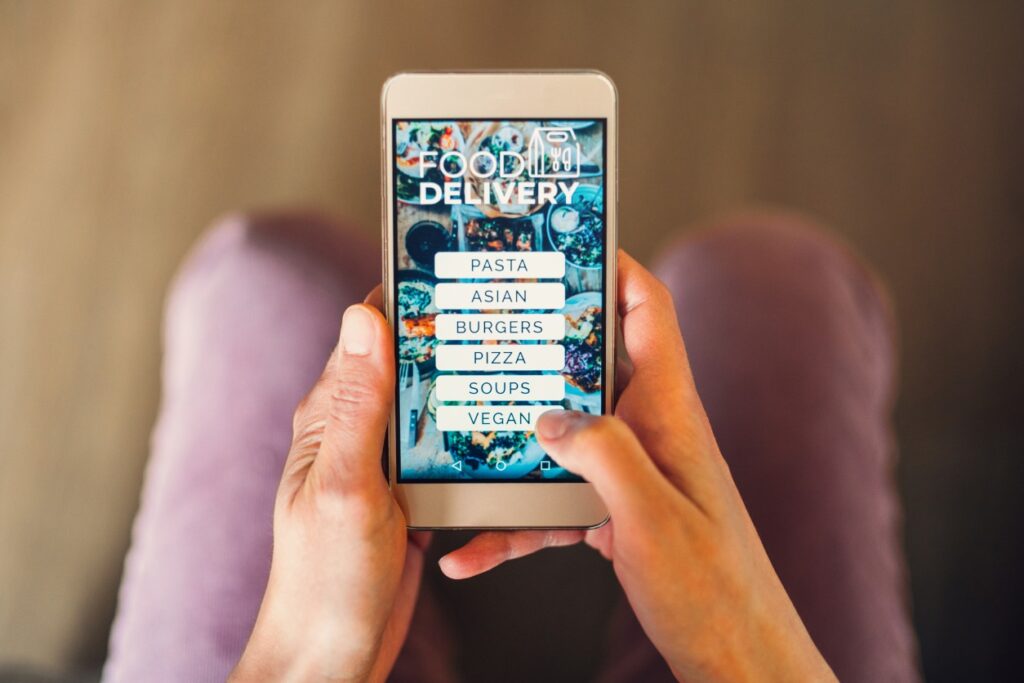 Discussing the challenges, she said, "Some of these have an impact on profits due to commissions and service fees of third-part delivery. Once the order is in third-party hands, there is a loss of control of food quality and safety. There is not much access to customer data, as a third-party controls it. Furthermore, there is difficulty balancing demand for on-premise customers with delivery orders. And the customer ultimately blames the restaurant if anything goes wrong. What could go wrong? The biggest concerns are potential food safety and quality issues, ranging from temperature maintenance to cross-contamination – to the potential danger product tampering."

Rapidly expanding, replacing old concepts
Dr DeMicco stated that various ghost kitchens have an added advantage as they could prepare the different menu items to be used at the venue. "Food items from recognised celebrity chefs, and recognised brands could all be curated and served at a reasonable cost and wowing the event attendees with a wider variety of menu items adding a diversity of flavors."
Wilson also is positive and expects ghost kitchens to only grow. Once this pandemic is through, the pent-up demand will push for this concept to become stronger.
Wilson also discusses how this concept is evolving in different markets like Asia, America, Europe. "Asia and Europe, in particular, are several years ahead of the US in terms of ghost kitchens and virtual brands and there has been strong growth. Usage is less frequent than in the US in many countries whose culture is more centered on dining vs. 'food as fuel'. More tech-centered countries, especially in Asia, have seen rapid adoption."
Address challenges and move forward
According to recent research as part of Technomic's foodservice technology programme, we notice how this concept is having an impact on consumers' dining experiences. 52 percent of Gen Z consumers typically place delivery orders at limited-service restaurants through a third-party delivery company.
Ghost kitchens are definitely the path forward for the restaurant industry that is trying to recover from the collapse of their existing traditional models. However, this concept brings its own set of challenges. For eg., for huge groups, the ghost kitchens can hardly have any notice to prepare the food. Or the fact that the restaurant space over the years has created an opportunity for consumers' to experience and interact with their food which will now be out of the window.
However, at this point it is a matter of survival for the industry and together they will have to develop new systems to fill in the gaps introduced by this new concept and at the same time keep thriving in this competitive sector.
Also Read: How Sustainable Hospitality Can Help Combat Climate Change