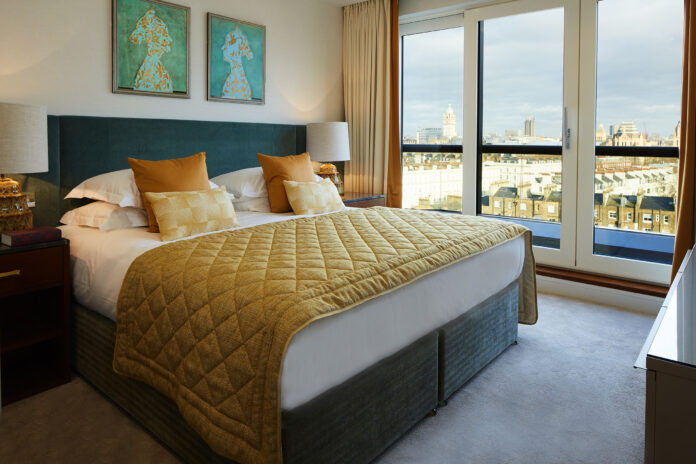 Minor Hotels, an international hotel owner, operator, and investor with over 530 properties in 56 countries across Asia Pacific, the Middle East, Africa, the Indian Ocean, Europe, South America, and North America, is pleased to announce the forthcoming construction of three four-star hotels in the French capital, marking the company's debut there.
The group plans to introduce three NH Hotels in the first quarter of 2024, one of which will undergo a renovation in 2025 and be rebranded as an NH Collection property.
Minor Hotels has been selected to oversee the three hotels by Swiss Life Asset Managers France, the owners, following a meticulous selection procedure. These properties have been acquired as a component of Minor Hotels' strategic expansion plans into major European cities. With performances at the 103-key NH Opéra Paris Faubourg and the 207-key NH Paris Gare de l'Est, the group will make its debut in Paris. After undergoing renovations, the third property with 90 keys, which initially operates as NH Paris Champs Elysées, will rebrand as NH Collection in 2025.
The forthcoming renovations at these three hotels will provide guests with 400 accommodations in which to explore the French capital, in addition to a restaurant and cafés serving regional cuisine. The hotels are situated in some of the most renowned retail, dining, and sightseeing districts in the city, in close proximity to the Louvre, the National Opera, and the Champs-Elysées, among other major tourist attractions.
Director of Operations of Minor Hotels and Group Chief Executive Officer of Parent Company Minor International, Dillip Rajakarier, stated that the hotel group is delighted to announce that Minor Hotels, in collaboration with Swiss Life AM, will establish three hotels in Paris. Their team has been diligently pursuing opportune prospects in this pivotal market for quite some time. The hotel group considers this an extraordinary opportunity to expand two of its brands in the city that will host the 2024 Olympics and the second most visited in the world.
Johanna Capoani, Head of Hospitality at Swiss Life Asset Managers France, stated, "We are very pleased at Swiss Life Asset Managers France to develop our hospitality offering with a management agreement with the well-known and international hospitality group Minor Hotels and supporting their entry into Paris, a major tourist power. We believe that our synergies will create a new offer under the NH Hotels and NH Collection brands and added value to our customers."
Six properties currently reside in Minor Hotels' country of France, with the three hotels in Paris joining those situated in Marseille, Lyon, Toulouse, and Nice. NH Collection Milano CityLife in Italy, NH Collection Frankfurt Spin Tower in Germany, NH Collection Maldives Havodda Resort, and NH Collection Dubai The Palm in the United Arab Emirates, which marks the brand's debut in the Middle East, are some of the other recent openings from NH brands outside of France. NH Hotels has recently expanded into Thailand, Portugal, and Italy with the opening of NH Marina Portimão Resort, NH Milano Corso Buenos Aires, and NH Boat Lagoon Phuket Resort, the latter of which signifies the brand's foray into Asia.
NH Collection Luang Prabang, Laos, NH Collection Helsinki Grand Hansa, and NH Collection Chiang Mai, all of which are scheduled to open in the near future, are among the others.