· Extensive range of authentic vegetarian and Jain cuisine on-tour
· Groups Tours accompanied by Thomas Cook and SOTC's expert Gujarati speaking Tour Managers
·        Range of destinations: India and International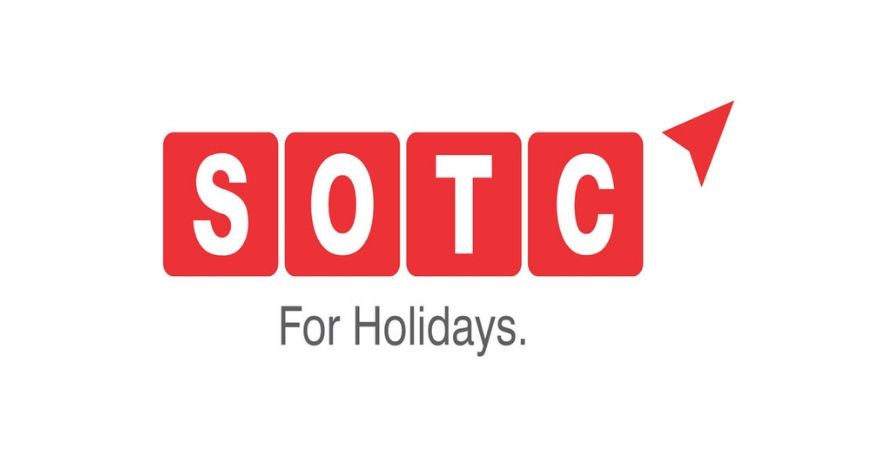 Cuisine plays a critical role while planning a holiday for Indians – especially vegetarians. Data from Thomas Cook (India) Limited – India's leading omnichannel travel services company and its Group Company, SOTC Travel, indicate that travellers from India's West Region – specially Gujarat and Maharashtra are displaying an increased travel appetite for the upcoming Diwali festive season, and this has resulted in a strong uptick in demand of 90% YoY. To leverage on this strong and growing opportunity in India's vegetarian segment, Thomas Cook and SOTC have launched exclusive Vegetarian and Jain Tours that combine the best of cuisine and cultural experiences to a range of favourite locales, for customers in Gujarat and Maharashtra.
Thomas Cook and SOTC's exclusive Vegetarian and Jain Tours offer customers a diverse range of India and International locales to choose from, with departures from Ahmedabad and Mumbai. The portfolio features air-inclusive, land-only and customizable holidays to target India's high potential segments including multigenerational families, owing to schools closing for mid-term break; also honeymooners/couples/DINKs, millennials/young professionals, Gen Z, seniors/Gen S and more.
The Companies' specialVegetarian and Jain Tours portfolio features a range of handpicked favourite destinations like Europe's Switzerland, Paris, Italy and Vatican City; Turkiye, South Africa, Australia and Egypt. Closer to home/easy-visa destinations like Singapore, Singapore + cruise, Thailand, Malaysia, Indonesia, and Vietnam. Domestic locales feature Kashmir, Himachal, Andamans, Kerala, North East; also Bhutan – known to be the happiest and the greenest country in the world and Sri Lanka in the Indian subcontinent. What is noteworthy is that all group tours will be escorted by expert Gujarati speaking tour managers, and international tours will also be accompanied by a special chef.
Popular Gujarati dishes served on-tour Include Gujarati Dal, Aam Ras, Aloo Methi Nu Shak, Bhindi Masala, Gata Nu Shak, Pani Puri, Aloo Jeera, Bhakri, Gujarati Moong Khichidi, Gujarati Kadi, Papdi Chaat, Methi Na Gota, Dhudi Nu Shak, Pav Bhaji, Basundi, Jalebi and more.
Mr. Rajeev Kale, President & Country Head – Holidays, MICE, Visa, Thomas Cook (India) Limited said, "The Gujarati community loves to travel with family and loved ones, and are known to take the festival where they go. With schools closing for mid-term breaks, our data indicates that Gujaratis across customer segments, especially families, are increasingly looking to travel during Diwali. Vegetarian food especially during travel is critical for Gujarati customers; this was the genesis of our Vegetarian and Jain Tours. These special tours with handpicked locales have been crafted to delight our customers. Our team of travel experts have meticulously planned and curated experiences to make them memorable for all segments. Additionally, we are also offering our customers with free hotel upgrades, also fun activities like a gala dinner and garba nights."
Mr. Daniel D'souza President & Country Head – Holidays, SOTC Travel Limited said, "We understand the quintessential Indian traveller better than anyone else, and our years of expertise has helped us design this strong portfolio of Vegetarian and Jain Tours to cater to India's vegetarians. Indians love their food, especially Gujaratis and finding vegetarian and Jain meals while travelling may be a challenge – especially outside the Country. To cater to the unique food preferences of our Gujarati customers, our exclusive Vegetarian and Jain Tours offer customers with sumptuous meals on-tour, this includes the best of local specialities in India, and international departures are accompanied by an expert chef. To ensure added comfort and reassurance, all our tours are escorted by our expert Gujarati speaking tour managers to make it a truly memorable holiday."