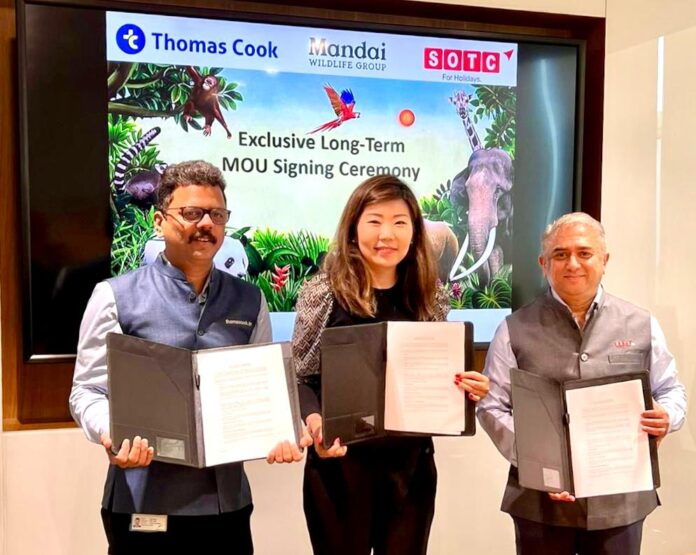 Mumbai, April 10, 2023: Thomas Cook (India) Limited, India's leading omnichannel travel services company and its Group Company, SOTC Travel, have signed an exclusive long-term MOU with Mandai Wildlife Group (MWG) to leverage the significant and growing India market opportunity. Thomas Cook & SOTC's consumer data reveals strong travel appetite from Indian consumers – with a significant surge in demand of over 200% for short haul destinations Vs. 2022. Under the MoU, Mandai Wildlife Group and the Companies will partner to maximize on India's rapid recovery-growth post pandemic and drive visitations to Mandai Wildlife Reserve, the integrated nature and wildlife destination in northern Singapore, home to the Night Safari, River Wonders and Singapore Zoo. The MOU comes at an opportune time as Mandai Wildlife Group's latest wildlife park, Bird Paradise, soft opens on May 8, 2023. The partnership extends across two axes of product development and marketing to offer Indians exciting multi attraction combo deals and special meal inclusive programs.
Given current visa challenges for long haul destinations, Singapore's easy visa and extensive air connectivity offers convenient access to Mandai Wildlife Reserve. The wildlife destination is a favourite across Thomas Cook & SOTC's consumer segments and via the MOU, the Companies intend to target multi-generational families, young professionals, couples and groups of friends for the upcoming summer holidays and beyond. Additionally, with the overall drop in consumer age by approx. 10 years, Thomas Cook & SOTC aim to tap into the growing demand from young India's Gen Z and millennials segment.
With the pandemic having created newfound appreciation for nature, Mandai Wildlife Reserve offers India's visitors a window into the wild through the Singapore Zoo, known for its 'open concept' habitats; River Wonders, Asia's first and only river-themed wildlife park and Night Safari, the world's first nocturnal wildlife park. MWG's partnership with Thomas Cook and SOTC will also focus on promoting the new Bird Paradise, Asia's largest bird park. At 17 hectares, Bird Paradise houses 3500 birds and over 400 species across 10 zones including 8 large walk-through aviaries, a penguin habitat and a zone dedicated to birds of high conservation value. Guests can also look forward to new avian presentations as well as keeper-led experiences such as Keeper Talks and feeding sessions for close encounters with the birds and interactions with the animal care team.

Mr. Rajeev Kale, President & Country Head – Holidays, MICE, Visa, Thomas Cook (India) Limited said, "Singapore is world renowned for its spectacular wildlife parks and we are delighted to partner with Mandai Wildlife Group to jointly promote its diversity of parks and experiences to our extensive range of customer segments. While our MOU showcases the existing parks of Singapore Zoo, River Wonders, Night Safari, we plan a special focus on the new Bird Paradise that opens on May 8th – perfectly timed for India's school vacations!
To inspire demand, our joint marketing campaign intends to leverage on special offers promoted across optimal media platforms."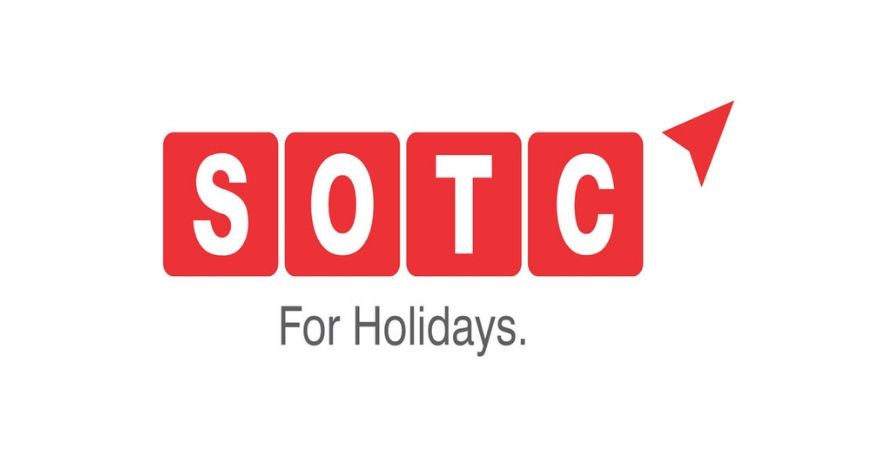 Mr. Daniel D'souza President & Country Head – Holidays, SOTC Travel said, "Singapore has always been a top destination for Indians and our partnership with Mandai Wildlife Group allows us an exciting opportunity to benefit customers with attractive products and offers. From adventurous wildlife experiences, a range of cuisine options within the parks, to nature inspired memorabilia, we want to create unique memories for our customers.
Via our joint marketing campaign, our aim is to accelerate demand across segments for the upcoming summer holidays and beyond."
Ms. Jean Choi, Chief of Sales & Marketing, Mandai Wildlife Group said, "Thomas Cook and SOTC Travel have been long-time partners and we look forward to deepening our partnership through this MOU, particularly with India as a key market for us. Aside from Bird Paradise, we have many exciting additions in store for the next few years at Mandai Wildlife Reserve that will entice Indian travellers to return time and again. With new immersive experiences and upgraded facilities, we are committed to providing our visitors with a truly unforgettable and educational journey that also contributes to protecting wildlife and nature."