As travel restrictions ease around the world, people hope to slowly inch back to their normal lives. In the last few months, travel plans have suffered due to the ongoing global pandemic. Travellers have had to push aside their elaborate vacation plans and retreat to the confines of their homes. If research is to be believed, the travel industry will take several months to return to normalcy. 
While tourists and travellers have a lot of free time to plan their next trip, they're unsure of when exactly they will get to go on this trip. Global lockdowns and travel restrictions may recede but will the anxiety associated with contracting the virus go away that easily?
Given how the coronavirus spreads from person to person, the slightest bit of contact with an infected individual could spell doom for someone else. It is only natural for people to be wary when they venture out which could directly impact the way they travel. 
Are people ready to travel again?
There's going to be a fair share of people who want to catch up on missed travel opportunities as soon as they are able to. Fliggy, Alibaba's online travel platform surveyed a group of people in China to understand their travel expectations. People who had cancelled trips were asked if they were considering rebooking, 55 per cent said yes. Fuel Travel, a US-based hotel software provider and hotel marketing agency, surveyed 10,500 participants and got a similar response. They found that 59% wanted to travel in 2020 and 14% in 2021. A small 3 per cent wanted to continue staying home.
Also Read: Mental Health In The Time Of Coronavirus: Here's How You Can Cope Better
Social media is also proof that people are waiting to leave their homes and start travelling again. The market will soon open up, but the only way to ensure travellers follow through with their plans is to reassure them that their safety is of the utmost importance.
Creating a safe space for travellers
It is imperative that the various stakeholders in the travel industry work towards assuring their customers that travelling again is a safe option, one that will protect their health. At every step of the travel experience, right from boarding a plane, to visiting a tourist spot, travellers need to be sure that every necessary precaution is in place to keep them safe.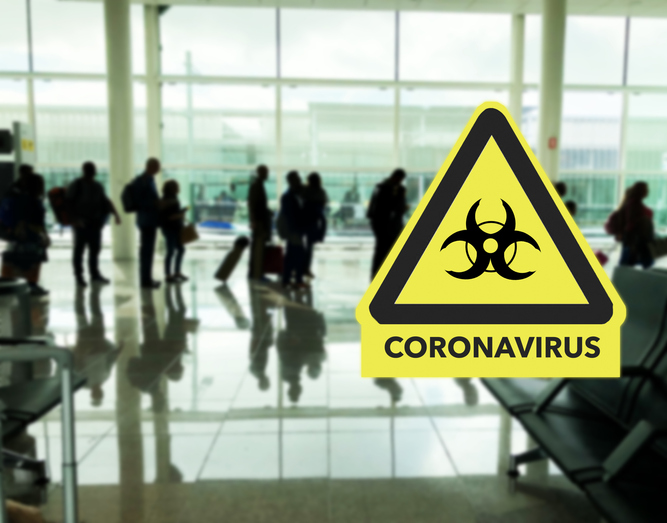 Health safety protocols and systems need to be in place, only then will travellers feel confident enough to set out on their next vacation. Touchless travel may soon become the new norm. A traveller may constantly feel vulnerable to infection, right from when they present their documents at the airport, to when they check into a hotel. This is precisely why touchless systems will have to be incorporated at airports and hotels. A seamless travel experience will have to pave the way for the new kind of tourist.
What kind of anxieties will frequent travellers have?
Travellers may become significantly more wary of where they go once they start travelling again. Minal Malli, a 23-year-old, is a frequent traveller, taking nearly 4 vacations every year before the pandemic. However, she is now extremely concerned about the future of travel once things resume. "I don't think I'm going to be as carefree as I used to be. Before all of this, I enjoyed staying in hostels, interacting with the locals and experiencing a place's culture in the most wholesome way possible. But now, I'm going to be concerned for my safety at every step, and I expect hotels and airlines to have all provisions in place to maintain high hygiene standards."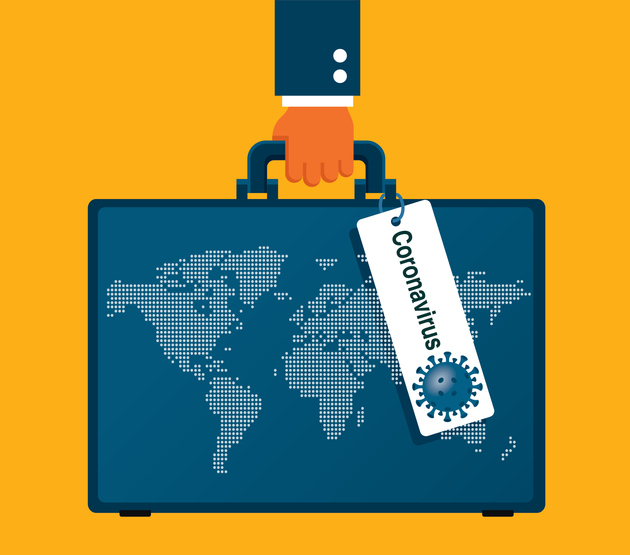 Soumit Bhattacharyya, a business traveller, frequently travelled outside the country on a yearly basis before the pandemic. "I believe that business travel will be significantly curtailed and it will have to be planned with caution. It will become extremely important, during a business trip, to maintain all precautions to prevent risks of delays in return. A major anxiety for me is sudden irregularities in health while travelling on business. Unprecedented changes in meeting schedules while on the move is also going to be a major concern."
A sense of unease and uncertainty will perhaps plague travellers for some time to come. 
The economic impact of the pandemic on travellers
An unstable economy is one of the most significant consequences of the coronavirus pandemic. There's been significant unemployment and a recession may be on the horizon. With a reduction in the disposable income of many, travel patterns will directly be affected. People may choose to restart their travel in the domestic space and stick to budget-friendly destinations.
Travel and tour operators, hotels and airlines will all have to collaborate on several levels to ensure travellers feel confident to begin travelling again, a factor that is crucial to boosting the travel and tourism industry. 
Also Read: Imagining A New World: How The Tourism Industry Can Recover Post COVID-19