Inmarsat, a global mobile satellite communications specialist has revealed some interesting findings in its latest global passenger survey.
One of the key findings is that 9 in 10 airline passengers who were surveyed from the Asia Pacific (APAC) region are not expecting to return to their previous travel routines once the COVID-19 is over. That amounts to around 93 percent of passengers meaning that flying habits are set to change drastically and for the long-term period.
The 'Passenger Confidence Tracker' reflects the opinions of around 9,500 respondents across the globe about the future of flying
This includes 2,500 from Singapore, Australia, South Korea and India in the APAC region.
The survey also revealed that APAC passengers have a cautious approach towards flying given the pandemic. 57 percent described their behaviour as 'highly cautious', compared to 48 percent worldwide.
Also, 49 percent of the respondents are expected to travel less by any means of transport. On the other hand, 37 percent are expected to fly less in the future. This attitude is especially strong in countries like India and South Korea. In these countries, 58 percent and 55 percent are planning to travel less in the future respectively.
However, there are signs that APAC travellers might feel confident to fly again
41 percent of APAC respondents, and as much as 56 percent of Indian respondents, have taken at least one flight since COVID-19 began in their countries. Also, 60 percent of APAC passengers expect to feel they're ready to fly within 2021.
David Coiley, Vice President Asia Pacific, Inmarsat Aviation, said, "The 'Passenger Confidence Tracker' reveals that Asian travellers are more confident with the safety of the passenger journey than their counterparts. This also reflects prevailing conditions in the region where the spread of COVID-19 has largely abated across most markets, relative to other regions experiencing a resurgent wave of infections and further lockdowns. Given the level of consumer confidence, the outlook of the aviation industry in the Asia Pacific is looking optimistic."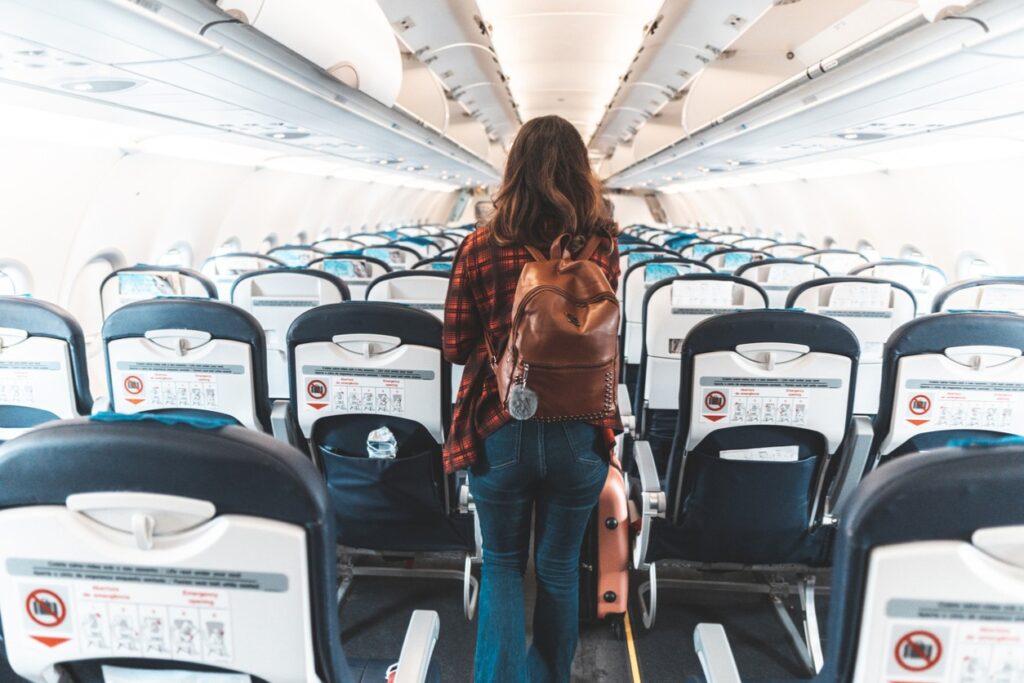 "China and India are two of the biggest markets in the region. The revival of domestic travel in these countries further reflects passenger confidence in the region. In China, we saw domestic passenger volumes for the month of September increase from the same period last year. In India, domestic travel volumes are forecasted to recover to pre-COVID levels by the end of the year," he added.
Additionally, APAC respondents recorded an aggregated score of 6.27 (out of 10, with 10 being the highest level of confidence), with respect to their confidence in the safety of touchpoints throughout the flying process. Also, from extra legroom (44 percent) to free baggage (36 percent), value-added services are becoming increasingly important to passengers returning to fly.
Digital solutions are also essential to an enjoyable inflight experience
To support this, four in ten (40 percent) respondents stated that they strongly prefer onboard Wi-Fi.
Philip Balaam, President, Inmarsat Aviation, said, "Safety and reputation are even more important to today's flyers. Hence, there is a clear need for airlines to differentiate themselves in order to encourage passengers back onto their flights. Digitalisation lies at the heart of both; minimising critical touchpoints in the passenger journey to improve confidence, all the while keeping passengers connected and entertained."
Also Read: IATA Records Slow Recovery In Aviation