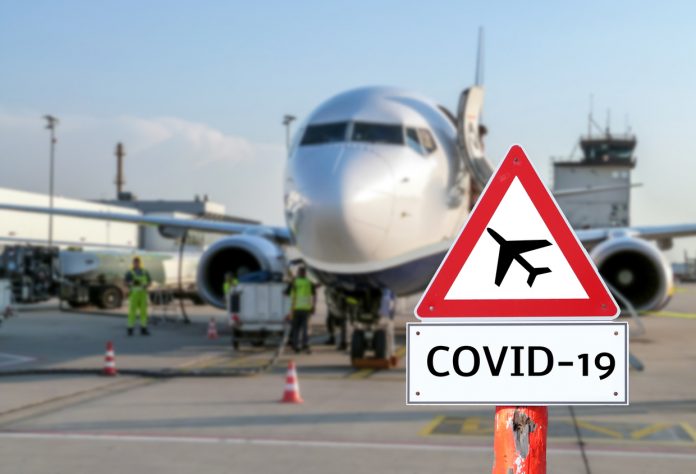 The Civil Aviation Authority, on Wednesday, announced that Sri Lanka will close its borders for all arrivals for ten days beginning on May 21. The news comes after the country reported a record single-day high of 3,051 COVID 19 cases.
The Civil Aviation Authority of Sri Lanka (CAASL) said in a press release, "This is to inform all online and offline carriers that all international Airports in Sri Lanka will not permit disembarking passengers into Sri Lanka with effect from 2359hrs on 21 May 2021 (local time) until 2359hrs on 31 May 2021 (local time) with a view to control the Covid-I9 situation in the country."
Throughout the lockdown, only the following arrivals will be permitted:
Aircraft Departures with passengers originating from BIA/MRIA.
Aircraft Emergency Diversions to BIA/MRIA
Freighter Operations and humanitarian flights to BIA/MRIA
Technical landings at BIA/MRIA.
Inbound ferry flights (without passengers) at BIA/MRIA.
Passengers transiting at BIA/RIA for less than a tours with a confirmed ticket destined to an onward destination.
Upul Dharmadasa, Chairman of the CAASL, confirmed that passengers will be permitted to embark from Sri Lanka during this period. Travellers departing the country will have to be in possession of travel approvals and other necessary documents required by the destination port to be allowed to board the flight.
The island nation is presently facing a raging third wave of the pandemic, with health authorities reporting over 2,000 cases daily over the last week, prompting the government to impose travel restrictions and lockdowns.
There has been a steep increase in the nation's death toll, reaching 1,015 deaths on Tuesday. According to data published by the Health Promotion Bureau, over 1,50,000 cases have been reported since the onset of the pandemic of which almost 30,000 are currently active.
The Sri Lanka Tourism Development Authority had organized special tourist routes within the country to help revive its tourism sector which started in January this year. The decision to close borders comes as a blow to the government's efforts to support the industry. More than 4,000 tourists visited the country last month, of which Indians topped the list of arrivals. In early May, the nation banned Indian tourists citing the persisting surge in cases in India.
Also Read: Sri Lanka Bans Travellers From India With Immediate Effect