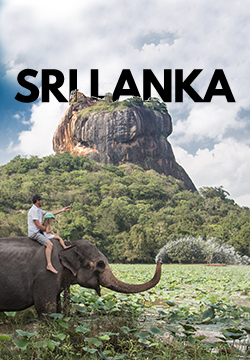 Minister of Foreign Affairs of Sri Lanka, Ali Sabry, tweeted that the Sri Lanka Cabinet has approved the issuance of free visas to India, China, Russia, Malaysia, Japan, Indonesia, and Thailand with immediate effect as a pilot project until March 31.
The minister announced that the pilot project, which began promptly, will last until March 31, 2024.
Earlier in March, Sri Lankan foreign minister Ali Sabry stated that his nation's relationship with India was "one of the most important" in terms of its foreign policy.
This is a monumental move that allows citizens of these countries to visit Sri Lanka without paying a visa fee. Historically, India has been Sri Lanka's primary source of tourist arrivals.
India topped the September statistics with over 30,000 arrivals, representing 26 percent of the total, while Chinese tourists ranked second with over 8,000 arrivals.
The island nation has seen a decline in tourist arrivals since the 2019 Easter Sunday bombings, which claimed 270 lives, including 11 Indians, and left over 500 people injured.
Since gaining independence from Britain in 1948, Sri Lanka has faced severe economic challenges. Currently, the country is experiencing political unrest marked by protests calling for the resignation of President Rajapaksa.
Food, medicine, cooking gas, other fuels, toilet paper, and even matches are in extremely limited supply as a result of the economic crisis. Due to these shortages, Sri Lankans have endured long lines outside of stores for months, waiting for hours to purchase petroleum and cooking gas.
The Ministry of Tourism recently disclosed that during the previous Cabinet meeting, a Cabinet Paper was introduced proposing the provision of complimentary tourist visas to foreign visitors from five countries intending to visit Sri Lanka for tourism purposes.