The CivicHelp and Progress Foundation (CHAP) hosts the annual Shobla Bana, a cultural festival in Naggar, Himachal Pradesh, India, and is set to hold its 2023 edition on 20th and 21st May at the Tripura Sundri Temple Grounds. This event celebrates the cultural diversity of the Kullu region and is an essential community-based celebration that promotes local artisans and provides a unique cultural experience for visitors.
The festival spans two days and serves as a platform for identifying skill sets within the community and creating employment opportunities. Additionally, the CHAP Foundation endeavours to generate employment for women and curate immersive experiences for tourists in the villages of Himachal Pradesh. Initiatives like the Shobla Bana Naggar Fest are crucial in revitalising tourism post-pandemic and promoting local development.
Shobla Bana is an initiative by the CHAP Foundation, a Delhi-based team of social entrepreneurs. CHAP's mission is to introduce what is globally known as "responsible tourism", through this two-day festival, encompassing several aspects of the pandemic-affected communities. Responsible tourism in India's hill stations will not only ensure economic independence of the local communities, but also result in reduction in the rate of migration of bright young minds out of their homeland.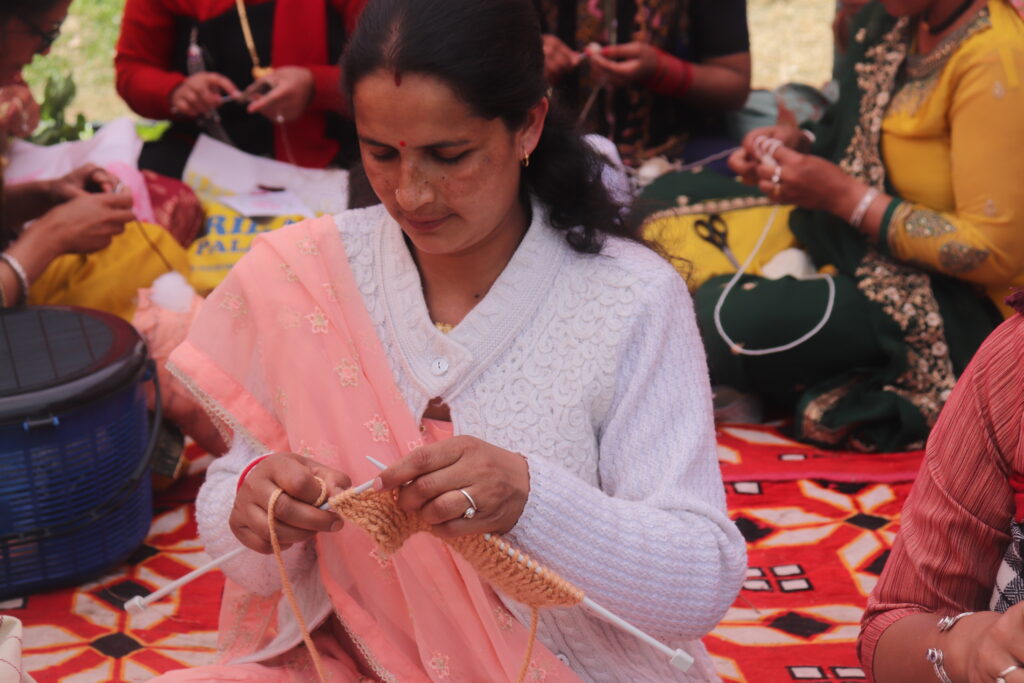 During the two-day Shobla Bana Fest, several competitions will be held and judged by distinguished figures from Himachal Pradesh. Interactive sessions will also be available for both locals and tourists. The first day will feature competitions showcasing crocheting, knitting, and painting, as well as an Odissi dance performance centred around the theme of co-existence and biodiversity. There will also be a skit by members of Radio Udaan discussing the travel aspirations and challenges faced by disabled individuals, followed by a speech from Rahul Bhushan, Creative Director and Founder of HPCDI NORTH – Himachal Pradesh Craftsmanship and Design Innovation Institute, highlighting local culture as an expression of art and craft, and providing insights into the traditional architectural styles and challenges faced by Kath Kuni homes. Additionally, a skit by students from Liberation and Education Welfare Society, Naggar, will be presented, concluding with a special evening event catered towards individuals with disabilities at the Baragarh Resort & Spa, IHCL SeleQtions, Taj Group, Naggar, consisting of yoga, meditation, and massage sessions amidst nature.
The second day of the festival will feature a traditional Natti dance performance by students from the National Association of Blind, Kullu, along with entertaining songs presented by Radio Udaan members and a kavali performance by students from the National Association for Blind. There will also be a session in which disabled individuals share their life stories and experiences overcoming challenges. Additionally, the afternoon will include a Pattu Wearing Competition and a Cultural Walk to further celebrate and showcase the rich cultural diversity of the Kullu region.
The event will feature exhibition stalls showcasing the rich local fabric, traditional and fusion garment designs, as well as local delicacies. All proceeds from these stalls will be directed towards the development of educational facilities for local children, making it a socially responsible event. The stalls also serve as a platform to provide direct market access for local female weavers, which will be beneficial for their social and financial upliftment.
As a part of the fest, an initiative called 'Own a Laptop Challenge' has been introduced to provide technical and digital amenities to the young minds of the region and encourage them to achieve a better future. Fairfest Media Ltd., organisers of India's biggest travel show network OTM, BLTM, and TTF, will distribute refurbished laptops to the local youngsters for their personal development. This innovative idea aims to support and empower the youth by offering access to technology and digital resources.
The upcoming Shobla Bana festival is generating a high level of excitement and anticipation as evidenced by the growing number of participants. Currently, 150 individuals have committed to participate, with additional interest continuing to rise.
Shobla Bana is supported by Fairfest Media Ltd., along with Handimachal Therapy Centre, Liberation Education Computer Centre, Milap Publications, Kids Chaupal, Alliance Home Stays, ICRT India Foundation and Baragarh Resort & Spa, IHCL SeleQtions, Taj Group, Naggar.
The Shobla Bana fest is scheduled to be inaugurated on May 20th, 2023, by Nakul Khullar, the Director of Baragarh Resort & Spa, IHCL SeleQtions, Taj Group, Naggar and a recipient of the Award of Excellence. On May 21st, 2023, the event will be graced by Ashutosh Garg, the Deputy Commissioner of Kullu.
"Shobla Bana Naggar Fest is a unique event promoting responsible tourism in the region, to help the local economy", remarked Adv. Aparna Agrawal, Founder & Director of CHAP Foundation and the ideator behind the initiative. "With generous support from many more institutions and individuals, we wish to take Shobla Bana to the next level and make it a permanent event in the travel and tourism calendar", she added.