The Sharjah Government announced the resumption of the second phase of its recovery efforts. They are propelling different sectors and activities by 50 percent in the emirate. The move is consistent with the Sharjah Executive Council's issued directives and its orders to implement preventive measures designed to help restrain the spread of COVID-19.
The move will be implemented in stages
The Sharjah Commerce and Tourism Development Authority (SCTDA) has announced the gradual reopening of the Emirate's tourism and hospitality sector. This follows the recent re-opening of beaches within hotels, spas, and restaurants. The move will be implemented in stages without contradicting the current public safety measures. The current phase of recovery focuses on domestic tourism and how to attract UAE citizens and residents to revive the local tourism as the summer season commences, SCTDA says.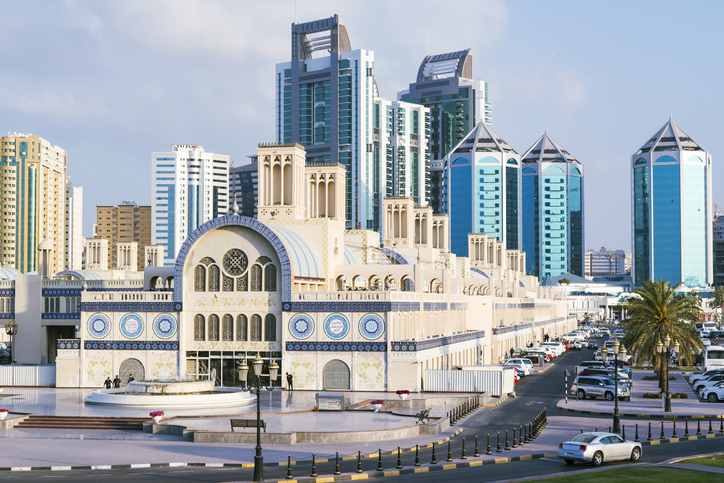 The second stage involves the re-opening of key cultural attractions such as the Sharjah Museum of Islamic Civilization, the Sharjah Art Museum, the Sharjah Archaeology Museum, and the Sharjah Aquarium. Five environmental centers- Al Hefaiyah Mountain Conservation Centre, Wasit Wetland Centre, Al Dhaid Wildlife Centre, Al Buhais Geological Park, and Sharjah Desert Park have also reopened, operating at 50% capacity.
Public places to open with precautionary measures
Several parks, art centers, commercial centers, and shopping centers in the emirate are re-opening provided that they follow the precautionary guidelines. Further phases of recovery will be implemented gradually, involving the review and evaluation of proposals for commencing tourist-based facilities. The Sharjah International Airport, along w with the Duty-Free, has finally reopened, complying with set guidelines issued by the National Emergency Crisis and Disaster Management Authority and the General Civil Aviation Authority (GCAA).
Khalid Jasim Al Midfa, Chairman, SCTDA, said, "The SCTDA will be designating special teams to conduct regular inspections and field visits to local hotels to check on their compliance with the set precautionary requirements. These measures have been implemented to reduce the prevalence of COVID-19. We encourage all employees, workers, and tourists to cooperate with us by adhering to the directives in the newly issued operational guidelines, which guarantees safety for all. We should all continue to work closely together in the move to overcome this global health crisis and bring business back to normal at the soonest time possible." 
Also Read: Saudi Tourism Unveils New Domestic Campaign