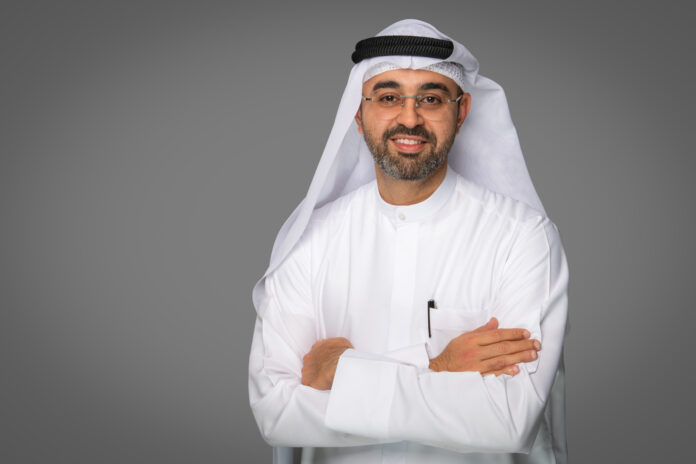 In recent years, the emirate of Sharjah has emerged as a global tourism and commerce hub, attracting millions of visitors from around the world. At the heart of this transformation lies the Sharjah Commerce and Tourism Development Authority (SCTDA), an organization that has played a pivotal role in driving Sharjah's growth as a prominent destination for both tourists and businesses. In an interview with HE Khalid Jasim Al Midfa, Chairman of SCTDA, we delve into the remarkable achievements, strategies, and the future of tourism and commerce in Sharjah.
Can you share some key achievements of the Sharjah Commerce and Tourism Development Authority (SCTDA) under your leadership that you are particularly proud of?
Sharjah's continuing journey in establishing itself as a global tourism destination is marked by several significant accomplishments. SCTDA has been sure to maintain a strong international presence through participation in major global events year on year, including GITEX, ITB Berlin, ATM – The Arabian Travel Market (ATM), and the upcoming World Travel Market (WTM), furthermore, hosting Sharjah International Travel and Tourism Forum (SITTF), to name a few. These events have aided in positioning Sharjah as a leader in the global tourism industry, allowing us to showcase the abundant offerings and innovations our emirate has to offer.

One of Sharjah's many strengths lies in catering to diverse populations, locally, regionally and globally, providing attractions and experiences for a broad audience interested in culture, art, entertainment, adventure, heritage, history, as well as eco-tourism, which has proven to be a huge success so far. Our Industry Professional Training Programmes have also played a crucial role in enhancing the skills and knowledge of the emirate's tourism professionals, equipping them to cater effectively to visitors as part of our commitment to sustainability and ecotourism. One of our stand-out initiatives is the "Rehlati" training programme which offers specialised modules focusing on various aspects of Sharjah's attractions and heritage, and has shown incredible results.

At SCTDA, we have invested a great deal in advanced tourism infrastructure and embraced innovation wholeheartedly through a digital transformation strategy that propelled initiatives and projects such as "SharjahVerse" — the world's first government-backed metaverse city, the project highlights the numerous landmark attractions, adventure and family-based activities in the emirate; and the "Shj AI Guide Robot," — a virtual tour guide service embedded with AI technology in a robot form to provide a range of information on the emirate including tourism destinations, services and offerings.

Sustainability is at the heart of SCTDA's practices, where we offer eco-friendly destinations and projects that align with Sharjah's vision and the UAE's at large. Over the past 15 years, SCTDA has helped to solidify Sharjah's global tourism position, particularly in sustainable tourism practices, contributing significantly to the national economy. We are very proud of these achievements as they collectively underscore our mission to firmly place Sharjah on the map as a prominent and sustainable global tourism destination.
How have you contributed to making Sharjah a prominent destination for tourism and commerce, both locally and internationally?
Over the course of the past few years, the emirate has made tremendous efforts towards developing its various tourism sectors, including cultural, sustainable and eco-tourism, luxury, and adventure, among others.

Today, there is increasing interest in art, therefore Sharjah continues to expand its contemporary art and cultural offerings to its people and the public. The emirate boasts a vibrant art scene, replete with numerous art galleries, institutions, and museums dedicated to celebrating the richness of local culture. Throughout the year, the Sharjah Art Foundation orchestrates exhibitions, workshops, and complimentary film screenings, all aimed at nurturing creativity and cultivating a supportive community that empowers artists by providing them with the necessary resources and spaces for growth and connectivity.

The emirate of Sharjah is continually building and expanding its portfolio of offerings for luxury travellers as well. Visitors can experience the most luxurious hotels in Sharjah and the ultimate in travel. We have The Chedi Al Bait, a GHM hotel, the Kingfisher Retreat, a luxury eco-resort, and the Moon Retreat for an ultimate glamping experience. There are many projects that are under development in the emirate to cater to the luxury segment, including the two hotels – the Al Bridi Resort and Al Jabal Resort, both operated by LUX*.

Our upcoming adventure tourism initiative in Khorfakkan unveils the untapped possibilities for adventure tourism within the emirate. Situated in a breathtaking location that provides panoramic views of the tranquil Luluyah beach, this project is currently under development. When it reaches its completion, it will stand as a paradise for thrill-seekers, featuring an array of attractions, including a zipline, an expansive swing, an exhilarating dry-slide track, hiking trails, mountain biking routes, and much more.

Also, the Emirate of Sharjah is renowned worldwide for its reputation as a city that caters to all tourists from around the world, offering a wide array of entertaining attractions tailored to meet the preferences of every visitor. We have implemented a number of strategies and initiatives aimed at strengthening the emirate's status as an environment friendly city.
Could you elaborate on the specific strategies and initiatives that you have implemented to help achieve the goal of attracting 10 million visitors to Sharjah by 2023?
Our ongoing endeavors are centered on enticing a broader global audience of travelers while simultaneously establishing the necessary infrastructure and regulatory frameworks to meet their requirements and ensure an unforgettable experience during their stay in the emirate. Through our in-market representatives, our primary objective remains to keep our partners well-informed about the latest developments. Additionally, we aim to offer stakeholders a firsthand understanding of the incredible experiences that Sharjah has to offer, thereby equipping them to effectively showcase Sharjah to their customer base in their respective markets.

Our commitment extends to the continuous promotion of Sharjah to our partners in both the B2B and B2C sectors, not only within India but also across the globe. This promotion will be facilitated through collaborative efforts, including joint co-operations, sales missions, familiarization trips (FAM trips), and roadshows.
As a member of the Sharjah Executive Council, can you tell us about the council's role in shaping economic and tourism policies in Sharjah and how it aligns with your work at SCTDA?
As a member of the Sharjah Executive Council, at SCTDA we are privileged to assist in shaping economic and tourism policies in Sharjah, perfectly aligning with our responsibilities. This position affords us a unique vantage point from which we gain a comprehensive understanding of Sharjah's position and projection, ensuring that SCTDA's endeavours are integrated with Sharjah's sustainable approach to development; closely mirror and contribute to the realisation of the emirate's broader goals; and most importantly, implementing His Highness' vision and mission.

The result of this alignment is evident in the tourism sector's impressive growth, exemplified by a 16% increase in the number of Sharjah hotel guests in 2022, with nearly 1.4 million guests and total revenue of 527 million AED. Furthermore, the policies set by the Executive Council in the economic sector have significantly contributed to Sharjah's remarkable 5.2 percent rise in its GDP (gross domestic product) to reach AED 136.9 billion in 2022. This synergy between our roles ensures that Sharjah's economic and tourism policies work in unison, driving the emirate's overall prosperity.
Can you discuss the four strategic pillars that SCTDA has adopted and explain how they are driving tourism development in Sharjah?
Established in 1996, Sharjah Commerce and Tourism Development Authority (SCTDA) is passionately committed to realizing a vision that places the emirate at the forefront of sustainable tourism, deeply rooted in its abundant cultural heritage. To transform this vision into reality and position Sharjah as an exceptional tourist destination, we have meticulously outlined a strategic framework. This framework encompasses several core objectives, including the promotion of our tourism products on local and global scales, diversifying our presence in international markets, elevating the overall tourist experience for those who visit Sharjah, and fostering a culture of excellence and innovation within SCTDA and the broader tourism sector.
What challenges do you foresee in achieving the tourism target of 10 million visitors by 2023? What strategies are in place to address these challenges?
The global tourism industry is highly competitive. In order to stand out as a unique destination, the emirate of Sharjah is continually building and developing diverse offerings and has inaugurated several projects, a lot of which promote cultural and adventure tourism and position Sharjah as a sustainable destination.

The trend of travelers choosing sustainable destinations has gained significant momentum in recent years. It's an important opportunity for the travel industry to prioritize the environment and transform travel to a better experience. We can assert with confidence that Sharjah is making consistent progress across various facets of the tourism industry. This progress encompasses not only infrastructure development but also the implementation of sustainable practices. These advancements have positioned the emirate as a leading destination for culinary experiences, boasting top-tier hotels, and a wide array of attractions tailored to cater to the diverse plans of every traveler. With the ongoing festivals and forums, we ensure that tourists can access and experience everything they desire. Undoubtedly, our emirate stands at the forefront of the sustainable tourism movement, not just within the UAE but also on a broader regional scale. To foster the growth of ecotourism, we are collaborating closely with all our partners to ensure that prospective visitors are well-informed about the array of exquisite sustainable attractions, hospitality choices, and cultural experiences that Sharjah has to offer, catering to the diverse preferences of travelers.
How do you see the future of tourism and commerce in Sharjah evolving, and what role do you envision SCTDA playing in this evolution?
The future of tourism and commerce in Sharjah is on a promising trajectory, and SCTDA stands at the forefront, playing a pivotal role in shaping this evolution. In the realm of tourism, we see a landscape of continued growth and diversification. Sharjah has committed itself to sustainable tourism and the preservation of its cultural heritage, and this commitment will continue to be a cornerstone of the emirate's appeal.

Tourists today are seeking more than just a good experience; they crave authenticity and meaningful engagement with the places they visit. Sharjah's rich cultural tapestry, its dedication to preserving historical sites, and its emphasis on eco-friendly practices align perfectly with these evolving tourist preferences. As we look ahead, we anticipate an even broader range of attractions and activities to cater to the diverse interests and demographics of travelers.

The emirate's strategic location positions it as an ideal gateway for both business and leisure travelers. Its well-preserved heritage, thriving arts and cultural scene, and vibrant events calendar will continue to be key draws for tourists.

Additionally, as the global travel landscape evolves, SCTDA is committed to staying ahead of the curve in terms of technology and innovation. We recognize the increasing influence of digital platforms and the role they play in shaping travel choices. Therefore, we are actively embracing technology to enhance the tourist experience, whether through user-friendly apps, interactive guides, or innovative sustainability initiatives.
In conclusion, under the visionary leadership of HE Khalid Jasim Al Midfa, Sharjah is poised to continue its transformation into a world-class tourism and commerce hub, offering diverse experiences while remaining committed to sustainability and innovation. With ambitious goals on the horizon, Sharjah's journey promises to be an inspiring one, thanks to the dedicated efforts of SCTDA and its dynamic leader.