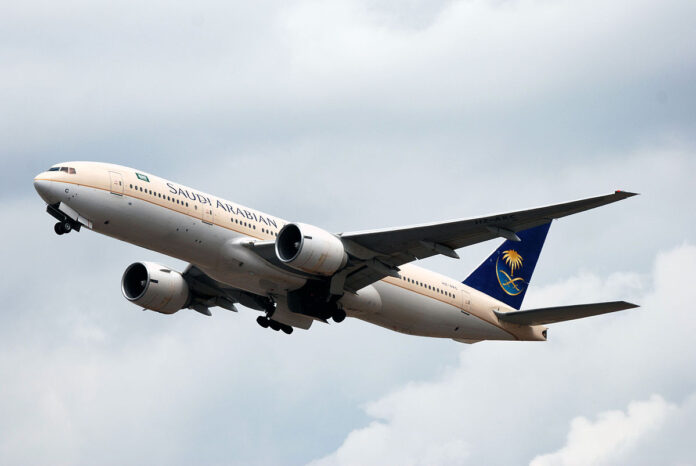 Saudia, the national airline of Saudi Arabia, is transforming its digital offerings.
The carrier has inked a contract with Accenture to personalise the airline's guest experience and increase operational efficiency.
Saudia will utilise artificial intelligence technologies to improve its digital infrastructure and develop over 260 new digital and electronic services over the next two years.
There will be digital enhancements to the entire travel cycle, from ticket search and reserving to check-in, as well as in-flight services and after-sale support.
All of the new digital systems devised by Accenture will be tailored to Saudia.
Dr. Khaled Alhazmi, SAUDIA's Vice President of Operations and IT Support, stated, "Saudia is looking to reimagine how our guests can choose, buy and enjoy leisure, business, and religious experiences."
"With Accenture's support, we will create seamless and curated journeys with hyper-relevant experiences across digital and human-driven interactions. Guests will be able to modify flights, purchase transit eVisas, and enjoy new self-service features across all digital channels."
Gerardo Canta, senior managing director at Accenture, added, "Through this strategic collaboration, our primary aim is to enable SAUDIA to tap into the combined power of digital, cloud, and data, laying a strong foundation for continued innovation.
"We are honoured to be working with SAUDIA to achieve its vision of creating a seamless, exceptional travel experience for its customers."