Saudi Arabia has banned all international pilgrims from Hajj from an annual Islamic pilgrimage to Mecca, this year due to Coronavirus pandemic. Only a limited number of Saudi residents and citizens will be allowed to visit Mecca to ensure social distancing, the Saudi government said.
For the first time in modern history, Muslims from across the world won't be able to make the annual pilgrimage to Mecca. It is an important ritual for Muslims as they are supposed to perform Haj at least once in a lifetime.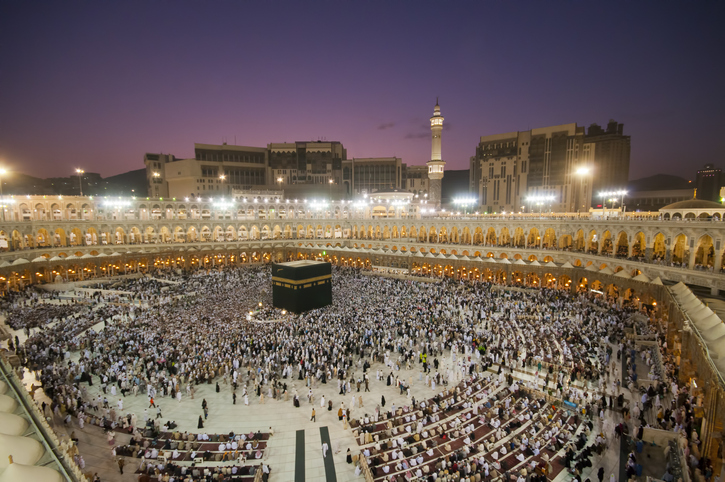 The Saudi Ministry of Hajj and Umrah officially stated, "In the light of the continuation of the pandemic and the risks of Coronavirus spreading in crowded spaces and large gatherings, and its transmission between countries, and the increase in average infections globally, it has been decided that Haj for this year (1441 H/2020 AD) will be held whereby a very limited number of pilgrims from various nationalities who already reside in Saudi Arabia, would be able to perform it."
Pilgrims were asked to put their travel plans on hold
The statement further said that this was decided so that Haj is safely performed from a public health perspective. It is to protect people from the Coronavirus, according to the teachings of Islam in preserving the lives of human beings.
Around 2.5 million pilgrims visit Mecca and Medina to perform the week-long Haj pilgrimage every year. The country earns more than $12 billion a year from the pilgrimage. International passenger flights in the country were suspended in March 2020, asking pilgrims to hold their Haj plans until further notice. International pilgrims wanting to perform Umrah were also asked to hold their travel until further notice.
 The local travel agents believe that the huge gathering would increase coronavirus cases, thus agreeing with the decision. Saudi Arabia has currently recorded 164K COVID-19 positive cases and 1346 deaths.
Also Read: Trump Temporarily Suspends H-1B Visas, Wants A Merit-Based System