The small town of Sochi in Russia is often overshadowed by bigger cities like Moscow and St. Petersburg. However, this hidden gem has a treasure trove of experiences to offer its tourists. At SATTE 2020, Timur Rasulev, the Director at Dolores Travel group from Sochi, spoke about the city's growing potential as a leading tourist destination in Russia. "People are interested in Sochi and we want to tap into that interest. We also want to change the Indian mindset that only places importance on a few cities in Russia. There are many smaller, beautiful destinations to explore in Russia and Sochi is one of them," says Mr. Rasulev.
Why Sochi is an emerging travel destination
Sochi has a unique appeal that is different from bigger cities like Moscow and St. Petersburg.  "At Sochi, there's time for leisure, you can come on a vacation with your family. There are also a variety of activities; you can go on excursions in the mountain regions, go horse riding and engage in multiple sporting activities. There's also an amusement park for children," says Mr. Rasulev. Sochi isn't only a family-friendly destination, it also has a lot to offer MICE groups. "There's a lot we have for MICE groups; there's good nightlife, good food and plenty of area for team building activities," adds Mr. Rasulev.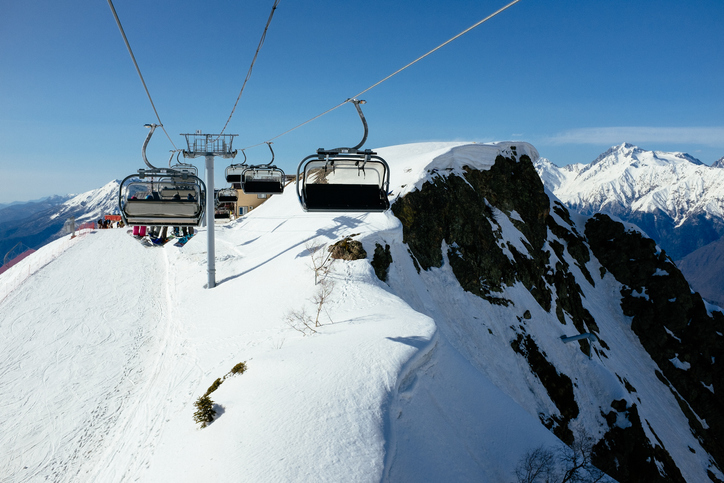 Problems that plague Sochi tourism
Present tourism figures in Sochi are not very high but the tourism authorities want to change that. "The reason we are at SATTE is to raise awareness about Sochi as a great tourist destination. Lack of awareness is one of our major hurdles. We also don't have direct flights from India to Sochi which poses a problem," says Mr. Rasulev. 
To combat some of these hurdles to Sochi, the tourism authority is working towards better marketing strategies. They aim to have more presentations and roadshows in the coming year and also enter the digital space for online marketing. With more awareness about Sochi, tourism numbers are expected to go up. 
Also Read: SATTE 2020: Sterling Holidays Wants To Rebrand Itself As An Experiential Resort Company