The exotic country of Azerbaijan in Eastern Europe has begun to attract a lot of Indian tourists over the last couple of years. At SATTE 2020, our team at The Dope got a chance to speak to Rovshan Rahimov, the Regional Manager (South Asia) of the Azerbaijan Tourism Board to discuss Azerbaijan's positioning as an intriguing tourist destination for India.
Ties between India and Azerbaijan go back centuries
The Indian market is of utmost importance to Azerbaijan because of India's high outbound tourism. Since 2015, the number of Indian tourists visiting Azerbaijan has steadily increased. "Through our research we have discovered that the strong historical connections between India and Azerbaijan have been instrumental in bringing more Indian tourists into the country. Culturally, India and Azerbaijan have a lot in common; at one point in time, there was a silk route that connected both the countries. To this day, there are many temples in Azerbaijan that are visited by Indian tourists," says Mr. Rahimov.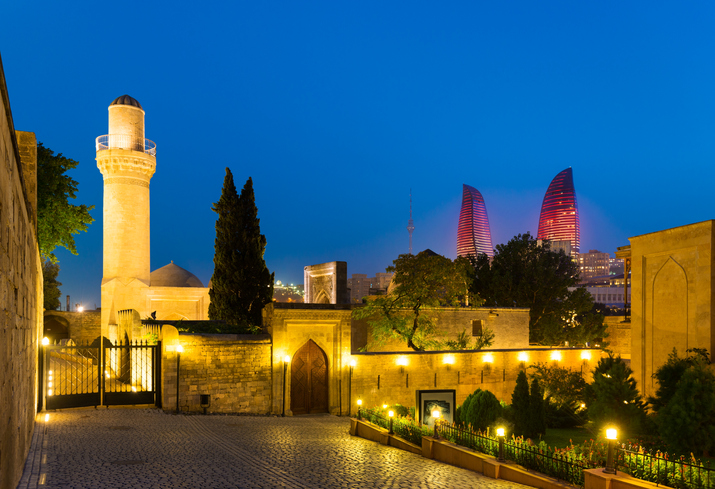 In the last two years, the number of Indian tourists has nearly doubled. In 2018, nearly 39,000 Indian tourists visited the country while in 2019 the number skyrocketed to 65,000. "Indians find our country fascinating owing to our similarities. We want to continue to raise awareness about our country in India so tourists consider it a viable destination to travel to," adds Mr. Rahimov. 
How Azerbaijan aims to raise more awareness about what it has to offer
"Our aim is to popularize all regions of Azerbaijan. Right now, the capital Baku is very famous, but we want our tourists to know that the country has a lot more to offer," says Mr. Rahimov when asked about what the tourism board wants to focus on. The country is also looking to organize more familiarisation trips for members of the travel trade including travel agents. These trips will give agents a holistic view of all that the country has to offer, this knowledge will help them sell the destination better to their Indian clients. "We want to attract corporate clients, leisure clients as well as promote Azerbaijan as a wedding destination," says Mr. Rahimov. 
Azerbaijan may soon be a leading millennial-friendly destination
Azerbaijan is also looking to attract a larger millennial population given that millennials today have begun to take travel very seriously. "As a destination, we have exciting things to offer millennials who look for adventure and authentic travel. We have activities like horse-riding and paragliding to offer, there are also a variety of summer resorts and ski resorts. In the past, we've held music contests and various sporting events," adds Mr. Rahimov. 
Also Read: SATTE 2020: Norwegian Cruise Lines Remains A Pioneer In Sustainability