As Singapore moves towards COVID-19 resilience and progressively reopens its borders to more visitors, it is critical to instil confidence and assure potential visitors that Singapore is ready to welcome them with new and innovative experiences that take their safety into consideration.
The Singapore Tourism Board (STB) and five tourism industry associations announced the launch of the Safe Itinerary Guide and "Experience Singapore!" Compendium, which provides safe travel guidelines and itineraries for the tourism sector as Singapore prepares to welcome more international travellers.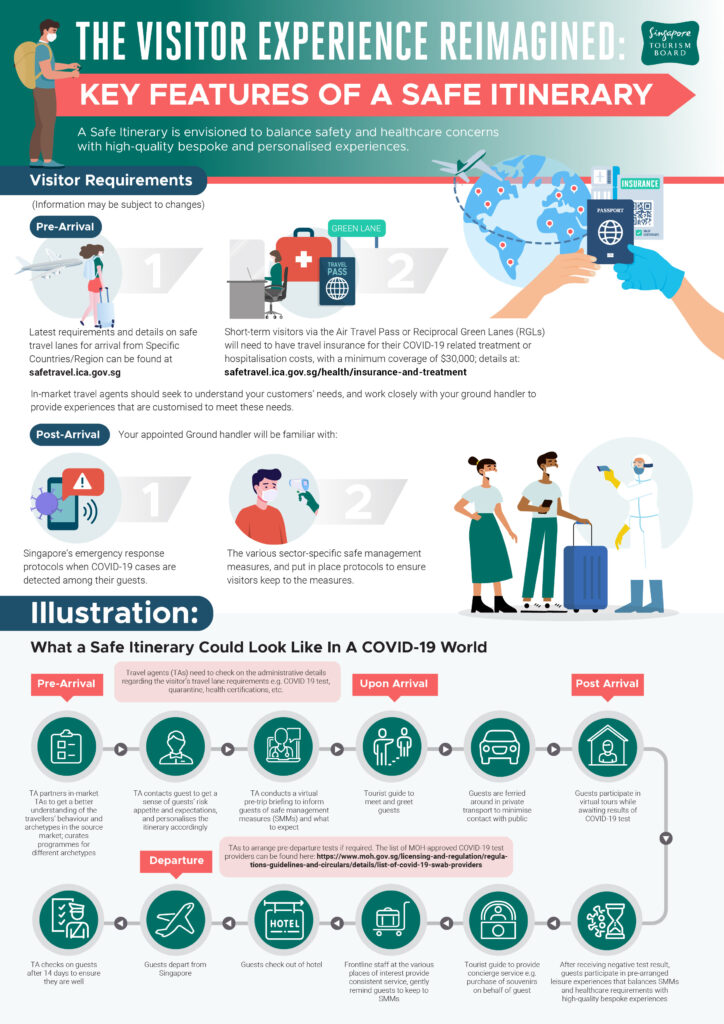 STB, together with partners, have created more resources for tourism business to stay up-to-date on the health and safety protocol in Singapore, and curate seamless itinerary for their customers. Below two rescores are attached for easy reference:
'Experience Singapore!' Compendium – It consist of tailored tourism and lifestyle offerings for leisure and business travellers across various price points and interests.
Attachment :
You can also download these resources from this link – https://trust.stb.gov.sg/site/content/tagaem/landing-page/bulletin-board/bulletin-board-news.html?id=232