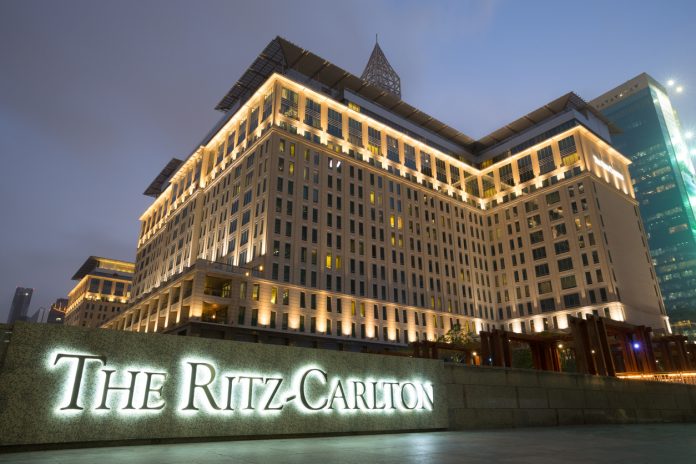 Luxury hotel Ritz-Carlton had to pay a $1.6 million fine last week. The hotel failed to provide public access to nearby beaches at one of its California properties, reports Mercury News.
The Ritz-Carlton Hotel in Half Moon Bay outside San Francisco was forced to pay a penalty. This was because they failed to make it clear that all beaches in California are open to the public. Additionally, the California Coastal Commission found that the hotel did not display any signs which declared the beach open to the public. Beachgoers were even prevented easy access to the waters.
What Violations Did The Ritz-Carlton make?
According to the protocol, officials said that the hotel was required to have a free public parking lot with 15 spaces. Further, it was supposed to reserve another 25 spots in its garage. The hotel failed to do any of this. Instead, valets were instructed to park cars of hotel guests and golfers in public spaces.
The million dollar penalty amount was part of the settlement between the hotel and the commission. $1 million of the penalty will be going to a fund that provides signs, trails, stairs and other amenities to help the public use state beaches. The remaining amount will be contributed to the Peninsula Open Space Trust to help purchase a property north of the hotel to expand public beach access.
The Hotel Agrees To Make Changes
The hotel has also agreed to expand the beach parking lot, install signage, better train its staff and post the information on the hotel's website. The property was first hit with a $50,000 penalty by the commission in 2004 but it did not implement any changes. In fact, they had to pay additional penalties in 2007 and 2011.
The posh oceanfront Ritz-Carlton has 261 rooms, a golf course and spa. It was built in 2001 after years of battles with environmentalists and local residents. They believed that the construction of the property would block public access to two sandy beaches.