The COVID-19 pandemic has taught everyone the importance of community and collaboration. This is especially true for the travel and hospitality industry worldwide, which is struggling to get on to its feet in the aftermath of the pandemic. It is with this spirit of collaboration to promote responsible and conscious luxury travel across Asia that RARE India has partnered with Secret Retreats, headquartered in Singapore.
The collaboration will benefit responsible tourism across Asia
While RARE India is a collection of some of the finest boutique hotels, palace stays, wildlife lodges, homestays and retreats of India and the sub-continent, Secret Retreats is a curated collection of independent and privately owned hotels, restaurants and boats – including boutique hotels, villas, yachts and river boats – located throughout Asia. The collaboration of these two major conscious luxury travel communities is expected to benefit the responsible tourism industry across Asia.
Speaking about this partnership, RARE India's Founder Ms Shoba Mohan said, "The pandemic seems to have nudged RARE India and Secret Retreats towards a slightly better world where partnerships and collaborations seem to lessen our pain. For RARE India to collaborate with Secret Retreats means to join forces towards a common destination where like siblings we seem to have grown to common values, to promote travel and experiences that are earth friendly and people centric. It also means many more destinations to a wider audience of world travellers."
The aim of this partnership is to help the RARE India and Secret Retreat Communities to be known to a wider audience, increase market penetration for members of both the communities with the B2B and B2C markets and through the increased resources create and share a mutual value that will benefit both communities across multiple levels.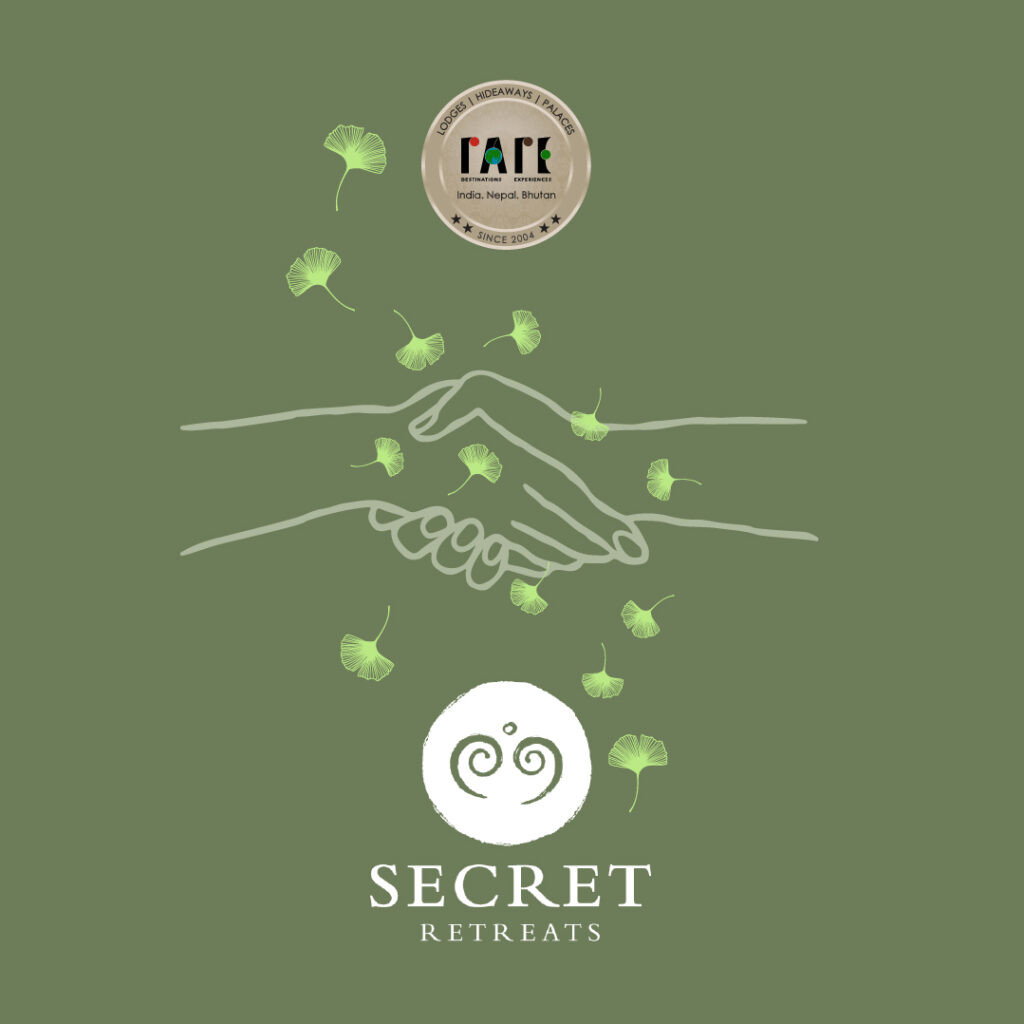 "Secret Retreats shares a common objective with RARE India – to continually discover and help other people discover the heart of Asia. We share the same commitment to quality and service and we also like to share our "secrets" – our knowledge and our terroirs – with other travellers. By entering into this partnership, we are certain that travellers who have trusted Secret Retreats over the past eight years will now find the same insight and intimate experiences with the RARE India properties," said Secret Retreats' Managing Director, Stéphane Junca.
Under this association, both the partners will add value to each other and the communities that they represent by supporting each other on multiple levels. Starting with nine mutual members across the Indian subcontinent, the two organizations plan to add more mutual members in India, Sri Lanka, Bhutan and Nepal. RARE India will help Secret Retreats in distribution through its strong B2B channels in India, UK, Europe, Australia, US and Canada. On the other hand, Secret Retreats will help RARE India with its strong worldwide B2C distribution as well as growing B2B retailer network. Secret Retreats and RARE India will also collaborate in marketing and responsible tourism actions and initiatives. While the pandemic continues to prevent international travel, the partners will collaborate to attend or promote their community members in virtual travel events. On the resumption of international travel, they will partner in attending and working together for live travel events.
Thus, as travel resumes worldwide, Secret Retreats and RARE India together will usher in the best of responsible travel and conscious luxury.
Also Read: Hyatt Launches New Initiative To Support Small Businesses