Qatar Airways resumed operations to Kigali International Airport (KGL) of Kigali, Rwanda with three weekly flights and Jomo Kenyatta International Airport (NBO) of Nairobi, Kenya with 14 weekly flights. Also, there are 33 weekly flights of the airline to eight destinations in Africa including Dar es Salaam, Addis Ababa, Djibouti, Kilimanjaro, Zanzibar, and Tunis. 
The Group Ceo of Qatar Airways, Akbar Al Baker, stated: "We are delighted to resume flights to Nairobi and Kigali, totaling our flights to 33 weekly flights into Africa with eight destinations. Qatar Airways continues to maintain an expanding schedule with now more than 500 weekly flights to over 75 destinations. During the pandemic, Qatar Airways have become the largest global carrier to maintain its schedule in taking people home with the highest safety measures."
He added: "Our wide network of flights during these challenging times has ensured we have kept up to date with the latest in international airport procedures. We also implemented the most advanced safety & hygiene measures onboard our aircraft and in our home and hub at Hamad International Airport which was recently voted the Best Airport in the Middle East for the sixth year in a row." He also added: "Qatar Airways has been the most reliable airline during the pandemic and will continue to ensure its promised five-star service and hospitality is delivered across its network. We hope to see many people come to visit Kenya and Rwanda and explore the world's stunning wildlife and more." 
Qatar Airways has enhanced its onboard safety measure for both passengers and cabin staff
Qatar Airways has enhanced its safety measures for both passengers and crew staff on board. The cabin crew is provided with Personal Protective Equipment(PPE) which includes gloves, safety glasses, face masks, and protective gown fitted over their uniforms. The airline has also introduced a modified service that reduces interactions between crew staff and passengers. All passengers of the airline are provided with a complimentary protective kit which is a ziplock pouch that includes a single-use surgical face mask, large disposable powder-free gloves, and an alcohol-based hand sanitizer gel. Also, disposable face shields for children and adults are provided.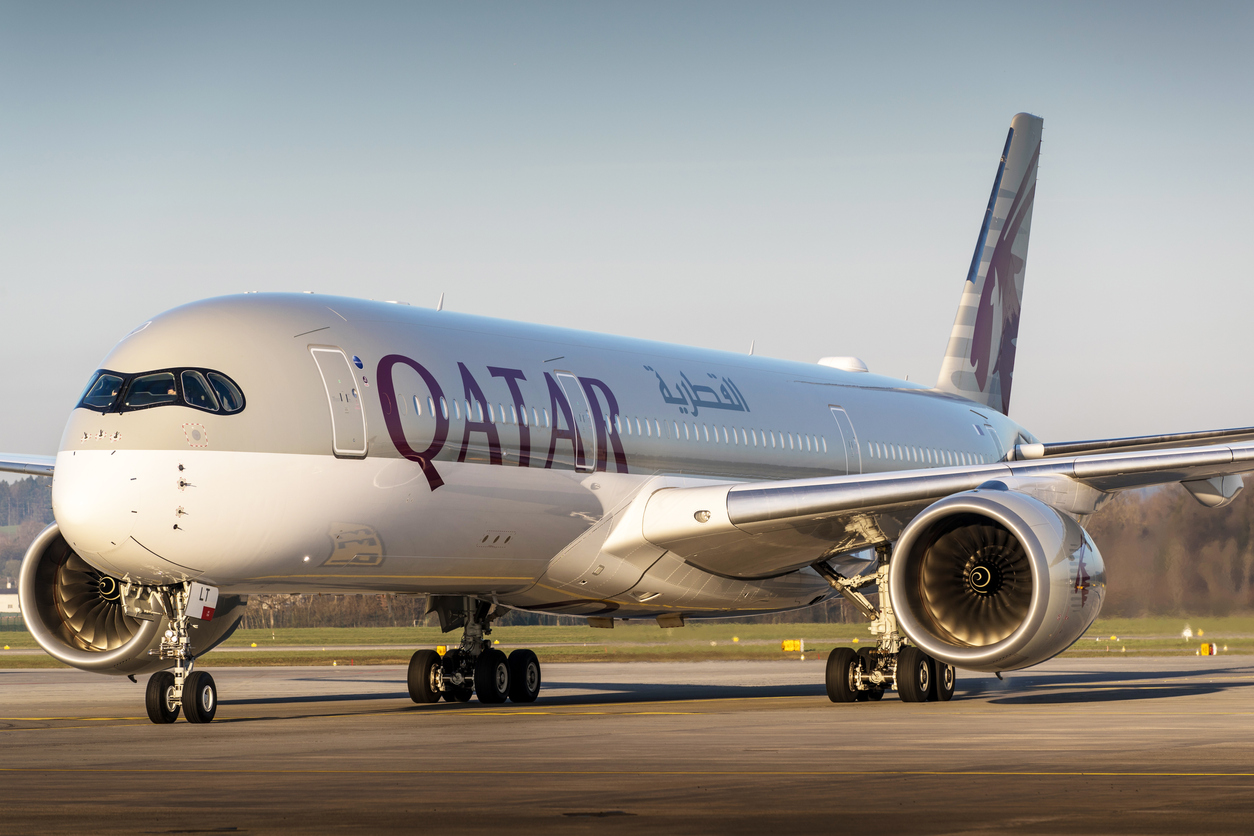 At Hamad International Airport (HIA), passengers will receive their face shields at the check-in counters, while at other destinations, face shields will be provided at the boarding gates.
The airline extended its booking policies to offer more choices to passengers, ensuring that travelers can plan their trip with peace of mind. Now, the airline allows unlimited date changes, and change of destination as often as needed if it is within 5,000 miles of the original destination. Also, the fare differences will not be charged for travels completed before December 31, 2020, but fare rules will be applied thereafter. Tickets booked up to December 31, 2020, will be valid for two years from the issued date.