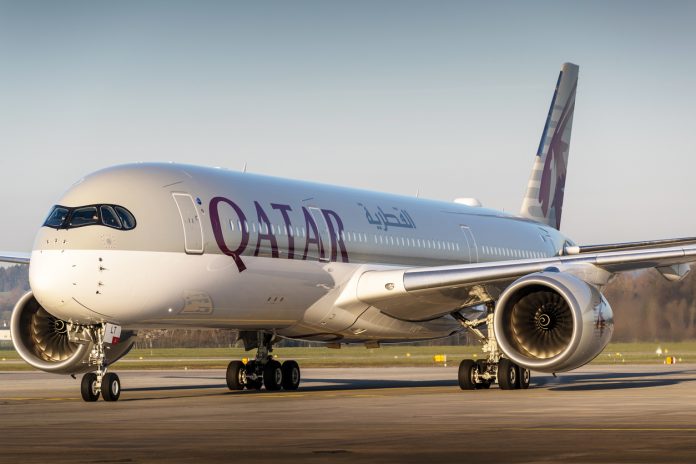 Qatar Airways Group maintained its strategy of holding investments in the world's leading airlines. According to the Qatar Airways Group annual report for the fiscal year 2022/2023, these investments contribute to the Group's long-term sustainability goals and are in accordance with Qatar's 2030 vision for sustainable development.
IAG is a multinational Anglo-Spanish airline holding corporation headquartered in Spain. British Airways, Iberia, Aer Lingus, Vueling, and LEVEL are some of the largest aviation brands in Europe that are a part of IAG.
LATAM is an airline holding corporation headquartered in Chile's capital city of Santiago. It is the largest airline in Latin America, offering domestic and international flights within Latin America as well as to other destinations. During the year, the Group actively participated in LATAM's reorganisation plan, which exited Chapter 11 bankruptcy proceedings in the United States on November 3, 2022.
The report revealed that the Group invested an additional $648 million in LATAM throughout the year. Cathay Pacific is a Hong Kong-based international airline that provides scheduled passenger and cargo services to locations in Asia, North America, Australasia, Europe, and Africa. China Southern is the main airline with both domestic and international operations in the People's Republic of China.
The Group believes that the prognosis for this airline investment portfolio is favourable as the aviation industry continues to recover from the Covid-19 Pandemic.
According to the report, Qatar Airways' modern, fuel-efficient fleet has enabled the airline to fulfil its mission of connecting people worldwide over the past several years. Strategic investments in technologically sophisticated aircraft have helped the airline maintain responsiveness to opportunities and obstacles.
During the 2022/2023 fiscal year, the airline continued to meet the increased passenger and cargo demand with adaptability and flexibility by meticulously planning its capacity needs.
In its most recent fiscal year, Qatar Airways Group added seven new aircraft, which includes four Boeing 787-9 Dreamliner and three Qatar Executive Gulfstream G650ER jets.
Additionally, eight of the airline's ten Airbus A380s were returned to service in order to increase fleet capacity on premium routes such as London Heathrow, Paris, Bangkok, Sydney, and Perth.
Skytrax, an international air transport rating organisation, awarded Qatar Airways' revolutionary Qsuite Business Class the title of 'World's Best Business Class Airline Seat' for the sixth consecutive year.
The Qsuite, with its 1-2-1 configuration, offers the most spacious, completely private, and comfortable Business Class product in the sky. The Qsuite is available on the majority of the airline's long-haul routes and is installed on 74 of Qatar Airways' wide-body aircraft, including its Airbus A350 and Boeing 777 fleets.
Qatar Airways Cargo has maintained its position as the world's largest air freight carrier through the 2022/2023 fiscal year, introducing significant service enhancements and accelerating its digital transformation at a rapid rate.