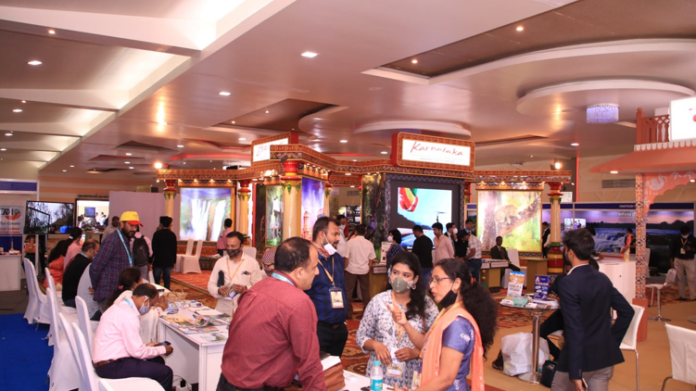 PUNE:         26 – 28 NOVEMBER 2021
VENUE:       DECCAN COLLEGE GROUNDS, YERAWADA | PUNE – 411006
TIMING: 11.00 A.M – 6.30 P.M
TRAVEL THE COUNTRY…. SEE THE WORLD!
HOLIDAY DEALS…SPECIAL OFFERS AND DISCOUNTS.
DESTINATIONS GALORE!
As the tourism world slowly gets on recovery mode, we are pleased to announce our 4th event of the Calendar. The tree events were held in Chennai, Bengaluru & Mumbai on October 18-19, 2021, October 22-23, 2021 and 19-20 November respectively. Those events saw a tremendous response from the travel trade fraternity. The pandemic has affected the tourism industry hugely and as the industry attempts to get back into business mode, we are happy to add value to the recovery of the tourism industry.
India's leading travel-media company Sphere Travelmedia & Exhibitions will organize the 'India International Travel Mart' (IITM) in Pune from the 26 – 28 November 2021 at the Deccan College Grounds, Yerawada.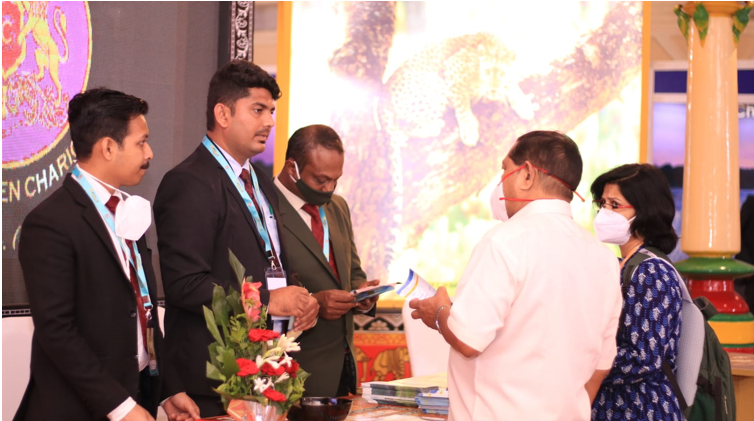 The 2 day expo was inaugurated by
Mr. VG Kelkar, Travel Agents Ass. Of Pune
Mr. Anand Tripathi, Rajasthan Tourism
Mr. Deepak Pujari, Travel Agents Assc of Pune,
Mr. Krishna Gopalan, SKAL India
Mr. Bahram Zadeh, Travel Agents Assc of India
MR. Rohit Hangal, Sphere Travelmedia
IITM is India's premier trade exhibition that brings travel, tourism, hospitality, leisure and other related industries under a roof. It is aimed at bringing the industry, face-to-face with the travel trade, corporate buyers and the end-customers. The event will see the participation of travel agents/tour operators, DMC, hotels and resorts, national tourism offices, technology platforms, online travel portals, etc.
It will be a proud moment for Sphere Travelmedia & Exhibitions as it completes twenty successful years of providing the travel–trade industry and discerning buyers an opportunity to do business.
With 150 participants from various travel-trade organizations and tourism boards from 20 Indian states, IITM will showcase a variety of spheres such as pilgrimages, adventures, culture and heritage, beaches, hills and many more.
Sphere TravelMedia Director Sanjay Hakhu said: "As we recover from the pandemic to get back into business mode, India has emerged as one of the most interesting and productive countries for the travel industry both for leisure and business travel. A combination of factors is responsible for the growth and demand of travel within India. The visitor profile is on a B2B & B2C format and will have over 15,000 visitors over three days".
Sphere TravelMedia Director Rohit Hangal added "With the present ongoing recovery of tourism and with International Arrivals in India on a slower growth, 'India International Travel Mart' is the right event to provide an impetus to the Indian domestic tourism industry. The tourism stakeholders from the states of Karnataka, Rajasthan, Goa, Himachal Pradesh, Punjab, Jammu and Kashmir, Chhattisgarh, Maharashtra, Himachal Pradesh, Kerala and many more destinations will be seen aggressively marketing their products".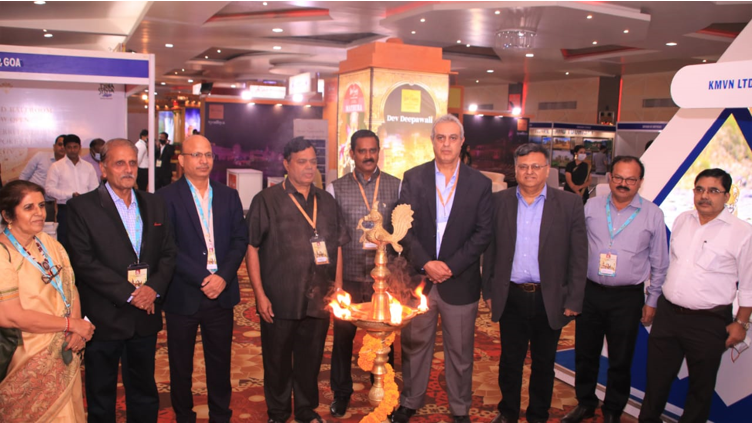 Highlights
This year the event has than 20 Indian State tourism departments participating, making it one of the highlights of the travel industry in the country.
Karnataka, Uttar Pradesh and Uttarakhand are the Partner States
Himachal, Punjab, Goa, Jammu and Kashmir, Tamilnadu, Chhattisgarh and Chandigarh are the Focus States
Madhya Pradesh and Rajasthan are the Feature states
More than 100 travel organizations, hotels and resorts participated from all over India, making it one of the most diverse ranges of hospitality products in the country on display.
Supported by India Tourism, the event showcased diverse Tourism segments such as Pilgrimage Travel, Adventure, Cultural pursuits, shopping tours, etc.
Attractive discounts on offer for Spot Bookings.
Excellent options to explore the country during monsoons
Perfectly timed to target Winter Holidays
The Visitor Profile is on a B2B & B2C format.
Entry is free
The 'India International Travel Mart' provides an ideal 'marketing opportunity' and 'excellent backdrop' to enhance the participant's 'brand-equity' in the eyes of the discerning end consumer and the travel-trade.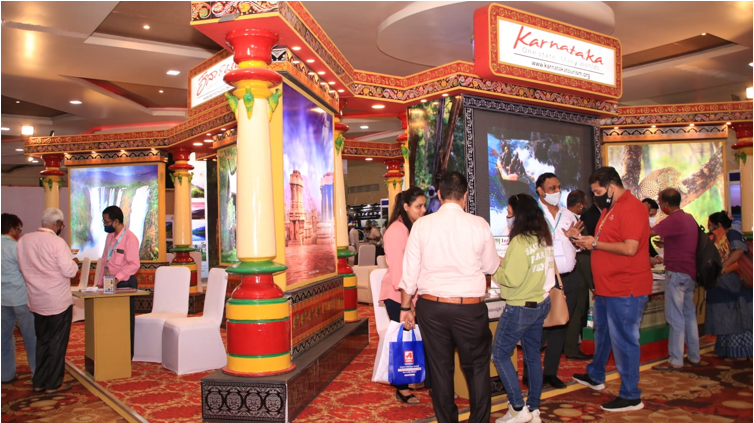 ---
About IITM: IITM 2021 is the region's premier B2B networking opportunity for professionals within this ever-growing industry. It is the most important national exhibition for Travel & Tourism Trade. These events bring together thousands of key decision-makers from among National / State Government Tourism Departments, National / Regional Tourist Organizations, Destination Management Companies, Convention and Visitors Bureaus, Amusement / Themes Parks, Railways, Car Rental Companies, Convention Centres, Cruise Liners, Educational Institutes, Golf Courses & Resorts, Hotels & Resorts, IT Companies, Medical Tourism, Spas and Wellness Centres, Sports Tourism Products, International Tourism Organizations, Travel Agents, Tour Operators, etc globally.