The Airports Authority of India (AAI) has recently started construction of the new integrated terminal building of Veer Savarkar International Airport, Port Blair. This decision has come after taking into consideration the rise in passenger traffic.
With a built-up area of 40,837 sq m, the construction of the building will cost INR 700 crore. Once built, it will be able to handle 1200 passengers during peak hours and 50 lakh passengers every year. Currently, the airport is only capable of handling 18 lakh passengers annually.
The new terminal building is scheduled to open by the middle of 2021
More than 65 percent of the project is completed. The building will have three-levels comprising of lower ground, upper ground, and first floor. The lower ground floor will be used for remote arrivals, departure, and service areas. The upper ground floor will have entry gates for passengers who are departing. There will also be exit gates for arriving passengers. The first floor will be a waiting lounge for international travellers.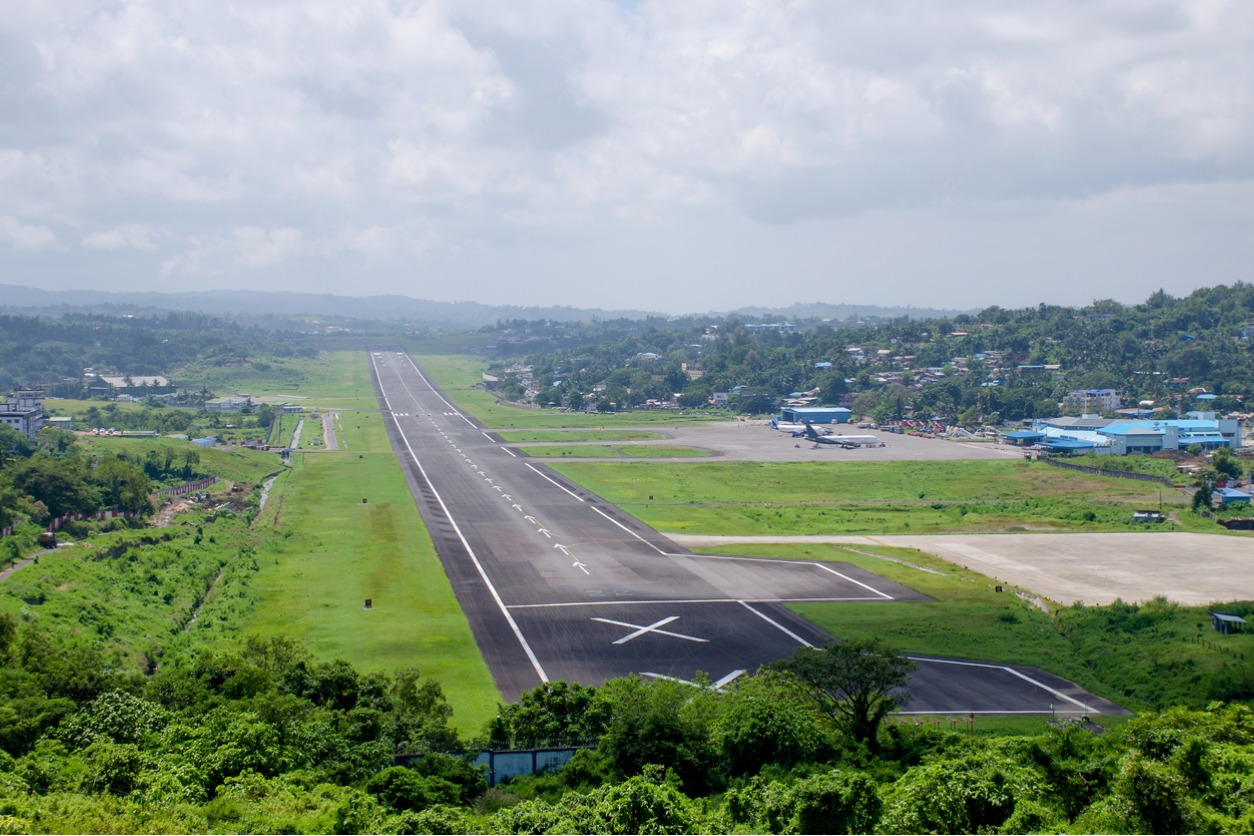 The building will have modern passenger facilities with 28 check-in counters, three passenger boarding bridges, five conveyor belts with an In-line scan system, and fire fighting and fire alarm systems. The airport will also have parking facilities for cars, taxis, and buses.
The design of the terminal is inspired by nature and it will be a shell-shaped structure depicting sea and islands. It is a structural steel-framed building with aluminum sheet roofing and cable net glazing on all sides.
The entire terminal will also have complete natural lighting provided through skylights at the roof level. There will also be curved shaped cable net glazing around the terminal building. 
Also Read: Leh Airport To Construct New Terminal Building With Modern Facilities