From 3 July onwards, Palladium Hotel Group will open seven of its hotels in Ibiza, Tenerife and Málaga welcoming back national and international travellers once more to enjoy their holidays in three of Spain's favourite destinations. 
In Ibiza, the company plans to open five of its hotels. Grand Palladium Palace Ibiza Resort & Spa and Grand Palladium White Island Resort & Spa will start their summer season on July 3 with first-rate services for the whole family, located on the well-known golden sands of Playa d'en Bossa. 
Nearby, Hard Rock Hotel Ibiza will open its doors on 10 July combining modern décor with the characteristic essence of the island and the energy of the Hard Rock brand. Further north in Ibiza, in the exclusive area of Cala Nova, Bless Hotel Ibiza will welcome clients from July 10. 
Visitors can experience an exclusive rural property from July 8
From 8 July, visitors looking for an isolated and relaxed setting in Ibiza can seek quiet refuge at Agroturismo Sa Talaia. This exclusive rural property is ideal for those seeking seclusion, privacy and complete relaxation in a natural setting, set in the surrounding hills of San Antonio in the east of the island.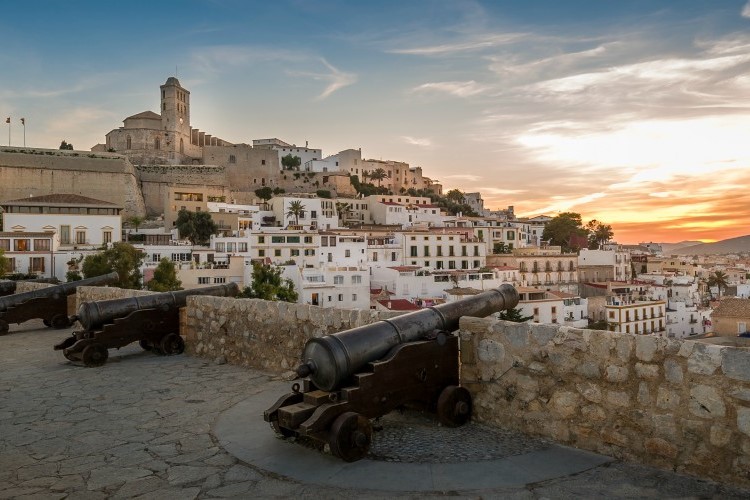 For those looking for a holiday in Spain's mainland, Palladium Hotel Costa del Sol offers the ideal location in Benalmádena, Málaga, southern Spain. Opening on 16 July, this property underwent a complete renovation in 2019 and offers a new modern design and beachfront location ideal for couples and families with comfortable contemporary rooms, seven bars and restaurants, a spectacular rooftop, as well as a spa and pool. 
While those who prefer the characteristic charm of the Canary Islands, Hard Rock Hotel Tenerife will be opening its doors from 30 July. Palladium Hotel Group aims to gradually reopen other properties based on demand and occupancy, as well as extend the season of some of its hotels until November so that customers have more time to travel. 
Redefining the travel experience with maximum security guarantees 
Palladium Hotel Group looks to open these seven hotels with a firm commitment to the safety and wellbeing of its guests and collaborators which continues to be the highest priority for the company. To do this, it has partnered with a world-leading entity in the sector, SGS, for the certification of its new safety and hygiene protocol that includes new norms and processes, as well as improvements in the safety, quality, hygiene and health standards of all the group's properties worldwide. 
With this, Palladium Hotel Group wants to guarantee that the opening of its properties both in America and in Europe, are carried out with the maximum health and safety guarantees so that employees and guests are protected at all times and travelers can continue to enjoy a stay full of unique experiences. 
Also Read: London Demand Falls Due To Decline In Flight Bookings