The food and beverage (F&B) industry has always been a major source of competition, innovation, and growth in the economy. The Covid-19 crisis resulted in a wide range of effects, from the most depressing to the most positive. Among those things, Open Innovation exploded in industries like food and beverage and health care, putting this idea in the spotlight. If ever there was a time, this is it. As the industry continues to evolve, companies must come up with creative ways to differentiate themselves in order to stay ahead of the competition. One way to do this is to adopt an open innovation approach to drive innovation and stay ahead of the competition. Companies in the food and beverage industry are increasingly deciding to improve internal idea development by adopting an "open innovation" strategy, which enables further exploitation of outside ideas and routes to market.
What is Open Innovation?
Open innovation is a strategy which encourages collaboration and knowledge sharing both within and outside an organization, allowing for rapid innovation and ideation. Open innovation can be implemented through platforms such as crowdsourcing, open R&D, and open data analytics, enabling companies to identify innovative solutions and capitalize on them. These platforms allow companies to benefit from the ideas of others, while also offering a more cost-effective way to develop new products and processes. Open innovation also allows companies to interact with communities of experts and practitioners to stay in the know of the latest trends and insights, capitalize on new ideas and technologies, and develop new products and services. In addition, the open innovation approach enables companies to co-create with customers, developing products and services that meet consumers' specific needs and desires, resulting in a competitive advantage in the industry.
Overall, open innovation is a beneficial strategy for companies in the F&B industry, as it enables them to develop more innovative products and processes, stay up to date on the latest trends and insights, and benefit from the ideas of others. This approach seeks to create a collaborative environment that is focused on optimizing the customer experience and driving innovation in the industry.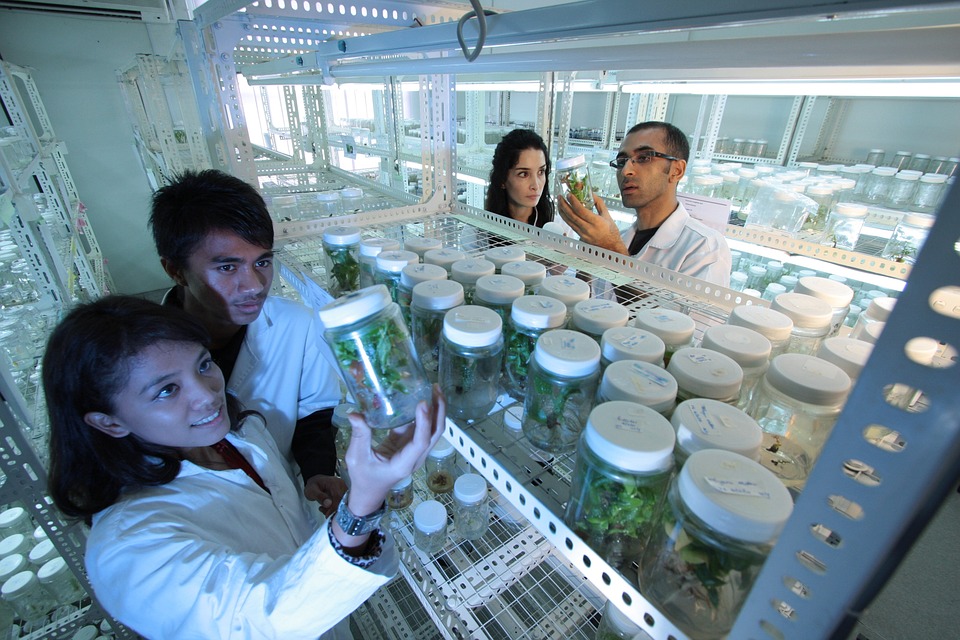 Open Innovation in the F&B Industry
Reverting to F&B Open Innovation, it now appears even more appropriate to the expanding markets for Plant-Based Meats and Health Beverages. These industries revolve around innovation and coming up with new ways to reconsider our eating and drinking habits. It is no surprise that technology has been a fundamental driver in the F&B Industry, driving innovation and change in recent years. However, with open innovation, we can see more drive to create solutions that can be implemented in various aspects of the industry. The positive relationship between Food & Beverage and Open Innovation did not wait for the pandemic to spread and become more severe. In fact, there are numerous instances where the food industry has successfully embraced open innovation already. The Heineken Innovation lab is a great illustration of the same.
Heineken Innovation Lab was created in 2017 to make Heineken's products available to a wider audience through innovation. Their aim was to use consumer data and machine learning to improve their existing products and create new ones. They launched a series of collaborations with companies such as IBM, Deloitte, and Accenture to develop new technologies such as AI-powered beer-pairing and augmented reality as a part of their innovation lab. This initiative successfully drove innovation in the F&B Industry and enabled the company to break into new markets.
Coca-Cola's effort in Southeast Asia is another excellent example. They partnered with neighbourhood restaurants to test what customers were looking for in terms of new tastes in their Coke products. They were willing to adapt to local consumers and engage in a customer-driven F&B Open Innovation system. Although they are withholding the results, for the time being, the experience is not entirely an Open Innovation project. Nevertheless, they chose to "collaborate" with local customers in order to adapt to the ever-changing market.
Some More Examples of Open Innovation
Similarly, you have ​​Food major companies like Cargill, who have opened their first Innovation Centre in India that will offer solutions to food and beverage companies and accelerate their product innovation pipeline by co-developing nutritious products. The business claimed that in order to provide comprehensive product innovation solutions, it will draw on its expertise in edible oils, starches, sweeteners, texturizers, cocoa and chocolate, as well as specialised blended ingredients. The Innovation Center is said to house 27 food scientists and emphasise research partnerships with academic institutions, agribusinesses, and food corporations.
Some of the other examples of Open Innovation in F&B also include Nestlé launching its Nestlé Performance Center, an open innovation platform that enables customers to scale up their own recipes and continuously improve products. PepsiCo launching its "Solutions for Society" project in India, an open innovation model that works to solve social and environmental problems. Open Innovation Challenges by Unilever, and Kraft Heinz's Open Innovation Program.
The opportunities to adopt an Open Innovation approach in the F&B industry are enormous. The complexities of the industry, the need to create new products and services, and the ongoing search for an innovative edge make open innovation a necessity for businesses in the food and beverage industry. Open innovation can drive new product and service development, increase customer engagement, cultivate collaboration with industry partners, and create an overall competitive edge in the industry. Companies need to embrace open innovation in order to stay ahead of the competition and achieve success in the F&B industry.
Adapting to Open Innovation
Furthermore, Open Innovation enables the industry to address some of the pressing challenges such as food waste reduction and decreasing our climate footprint. A significant share of food waste comes from the F&B industry, which not only affects the bottom line but also the environment. With Open Innovation, companies can find sustainable solutions and come up with ways to minimize the environmental impact of the F&B industry. Additionally, the collaboration between industries enables them to tap into a larger pool of talent and resources enabling a shared solution that can trickle down to the smallest of the smallest player within the industry.
With the Indian F&B industry expected to reach $258 billion by 2025, open innovation has never been more important. Companies need to leverage open innovation to drive innovation, stay ahead of the competition, and create a sustainable future for the industry. Changing government regulations, competition between industries and a need for customer-centric innovation, Open Innovation has become imperative for the growth and success of the F&B industry. Through Open Innovation, companies will be able to access a larger pool of resources and talent, cultivate collaborations with industry stakeholders, develop sustainable solutions, and most importantly, stay ahead of the competition. In essence, Open Innovation provides an opportunity for the F&B industry to stay ahead and drive innovation in the industry.
As the focus now changes to transparency, sustainability, ethical sourcing and veganism, the F&B industry has to look at various new challenges and trends that now need a balance of innovation and technology to keep up with the ever-changing demand of the market. Gone is the era of traditional dining experiences. Nowadays experiential dining and experience are in. Open Innovation can be a great tool for this.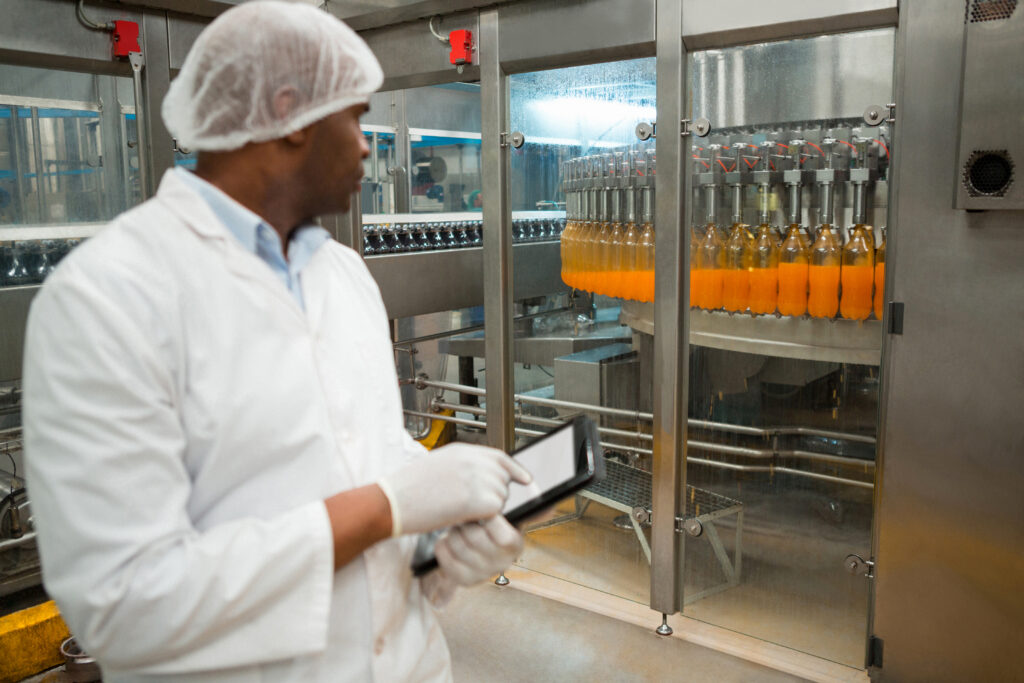 A Collective Effort
Companies within the F&B industry can adapt to this shift and look out for new ingredients, flavours, formats, and products to meet the market requirements as well as to come up with innovative methods to reduce carbon footprints and cut down on food waste. Additionally, Open Innovation could also help companies to gain feedback from customers and industry partners to build products that cater to the changing needs and wants of the modern customer.
We see collaboration even today. Especially by new-age brands, that aren't afraid to explore the various aspects of the market and include their customers in the innovation journey. So why should that be any different for the bigger brands? It is very clear that Open innovation holds tremendous potential for the F&B industry. Allowing various stakeholders to collaborate and involve themselves in the innovation process will not only enable companies to create new products and services but also tap into a larger pool of customers and create better awareness.
It is evident that the F&B industry needs to re-look at its traditional processes and start to embrace open innovation for the betterment of the industry. By doing so, companies will be able to move away from the traditional linear process of product development and create new and innovative products that not only meet the changing customer needs but also promote sustainability and reduce food waste. It is important to remember that Open Innovation is not a "quick-fix" solution and therefore companies should focus on creating an open innovation system that incorporates all of the stakeholders to drive the desired results.
In a Nutshell
Thus to conclude, Open Innovation represents a great way for the F&B industry to move ahead and stay ahead of the competition. Companies should focus on creating an open innovation system that allows various stakeholders to collaborate and innovate in order to develop innovative products and services that cater to the changing needs of the market. Additionally, companies should also look to collaborate with academia and industry partners to enhance collective knowledge and promote sustainability and reduce food waste. And lastly, it is important to remember that Open Innovation is not a "quick-fix" solution and requires continuous effort and flexibility.
Other Related Reads You Might Like