Azerbaijan has witnessed a significant year of growth in its tourism industry. The number of Indians visiting the capital city of Baku and other regions across the country have increased by 66.8 percent. A key contributing factor to this increase in the number of Indian tourists is 'Take Another Look'. This was a campaign launched by the Azerbaijan Tourism Board (ATB) in 2018 that has now contributed to a growing number of Indian tourists in the region.
Azerbaijan to double inbound tourism by 2023
Aside from India, other important markets in Azerbaijan that have increased in the past year include the UK, up by 27 percent, China, up by 64 percent and Germany, up by 22 percent. Azerbaijan has set clear goals for 2023, aiming to double current inbound tourism by 2023. This steep incline in the number of visitors from around the world is primarily due to an intensive global marketing campaign. Further, Indian travelers have begun to take an interest in exploring more off-beat destinations.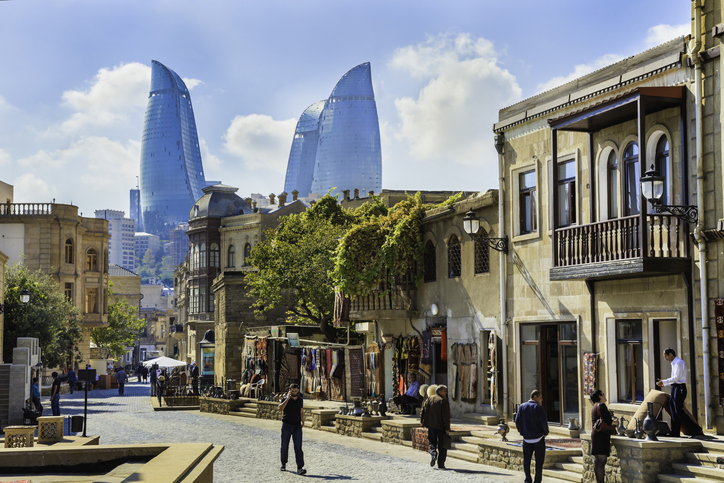 At SATTE 2020, the Dope spoke with Rovshan Rahimov, the Regional Manager (South Asia) of the Azerbaijan Tourism Board who offered an interesting take on why Indians are drawn to Azerbaijan. He said: "Through our research we have discovered that the strong historical connections between India and Azerbaijan have been instrumental in bringing more Indian tourists into the country. Culturally, India and Azerbaijan have a lot in common; at one point in time, there was a silk route that connected both the countries. To this day, there are many temples in Azerbaijan that are visited by Indian tourists."
Three-city roadshow planned in India
The ATB is also making investments to enhance the product portfolio of Azerbaijan and further appeal to the Indian market and their preferences. This includes adventure activities like skiing, hiking, private jeep tours to the mountains, cultural experiences such as vineyard tours, art and music festivals, and golf for the sports enthusiasts. A three-city roadshow in India across major cities is also in the works. The roadshow will be a platform for airlines and tour operators to network and connect. 
Also Read: SATTE 2020: Close Cultural Ties Between India and Azerbaijan Set To Boost Tourism