A physical event titled "NewIndia.Travel" in Bengaluru witnessed a historic moment when Skal India worked alongside ASSOCHAM for the betterment of the travel and tourism industry revival.
On Friday, 27th of August 2021, ASSOCHAM the fountainhead of Knowledge for the Indian industry, and Skal International India, a global travel & tourism association came together to extend support to the local promoters. Since the Indian tourism industry has suffered great losses due to the Covid-19 pandemic and the entire value chain has been hit badly too, this program was held to express support to the industry. "We Stand Together" was the motto of the entire program.
All the COVID protocols were taken care of including social distancing and sanitization. This travel conclave was held at Ritz Carlton Hotel in Bengaluru. The conclave received great support from the Government of Karnataka, Department of Tourism.
Commenting on this, Mr Anand Singh, Minister of Tourism, Govt. of Karnataka said: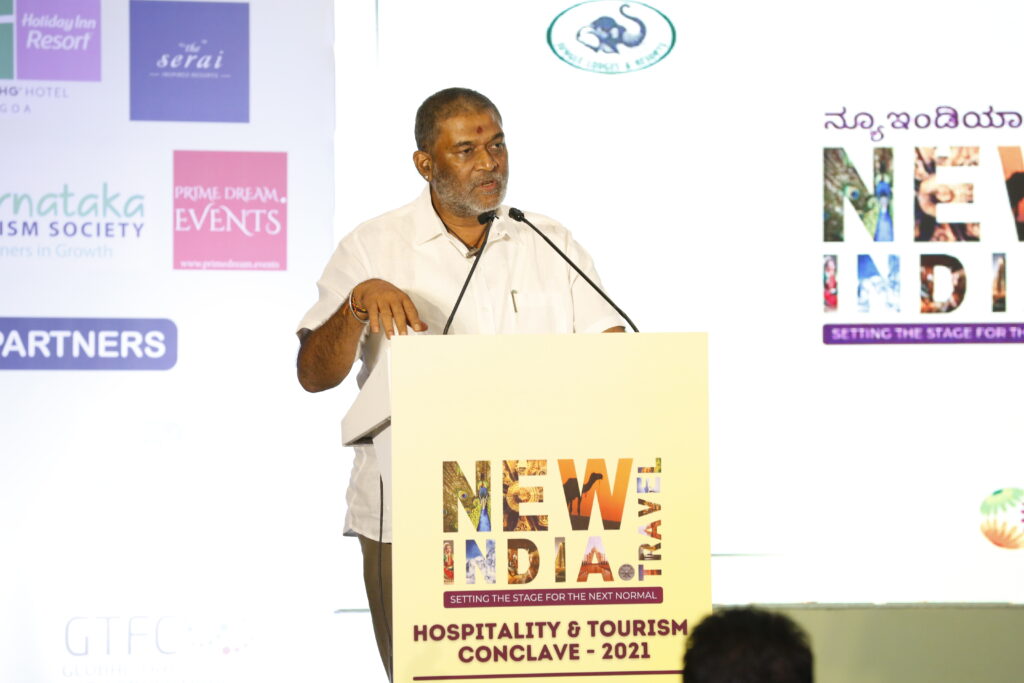 Mr Pankaj Kumar Pandey (IAS), Principal Secretary, added;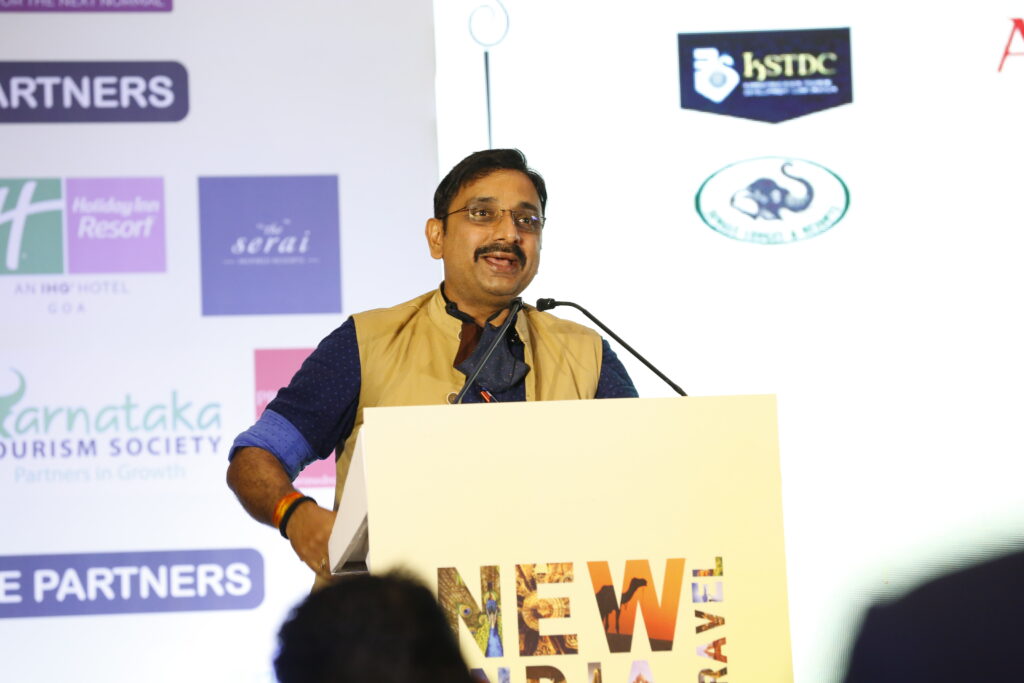 In his welcome speech, Mr Carl Vaz, President of SKAL International India said: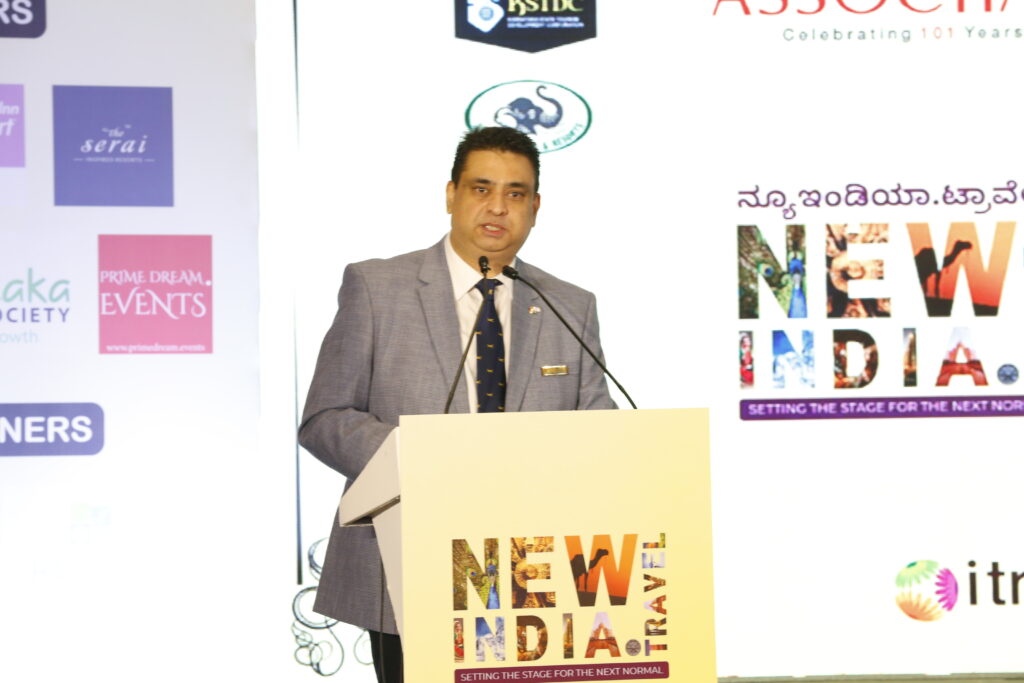 Mr Vineet Agarwal, President ASSOCHAM, added;
Shri B.V. Naidu, Chairman Southern Region ASSOCHAM added;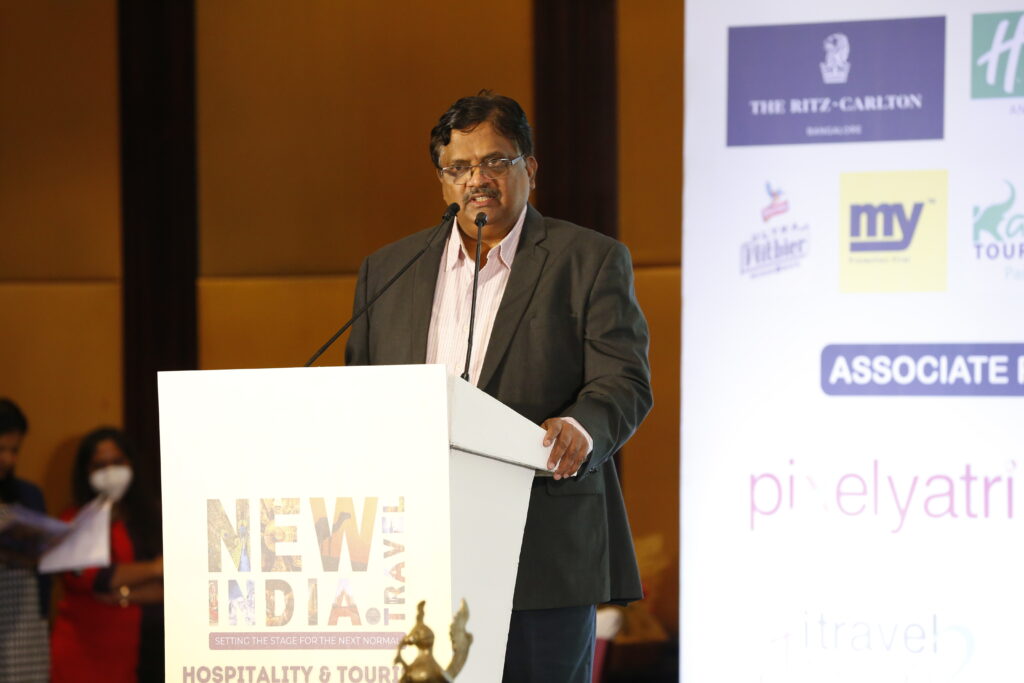 Shri Sudipta Deb, National Committee Head- Alliances SKAL International India, also had something to add to this. He said;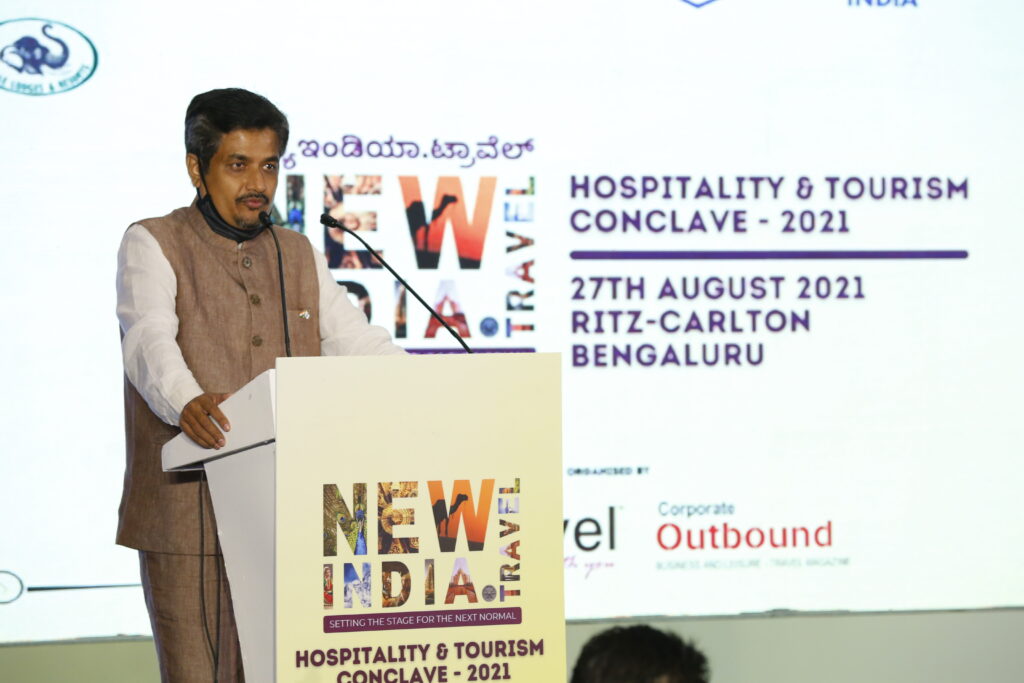 Shri Anurag Gupta, Promoter- NewIndia.Travel and President SKAL, Bangalore ended the speech with a heart-touching speech.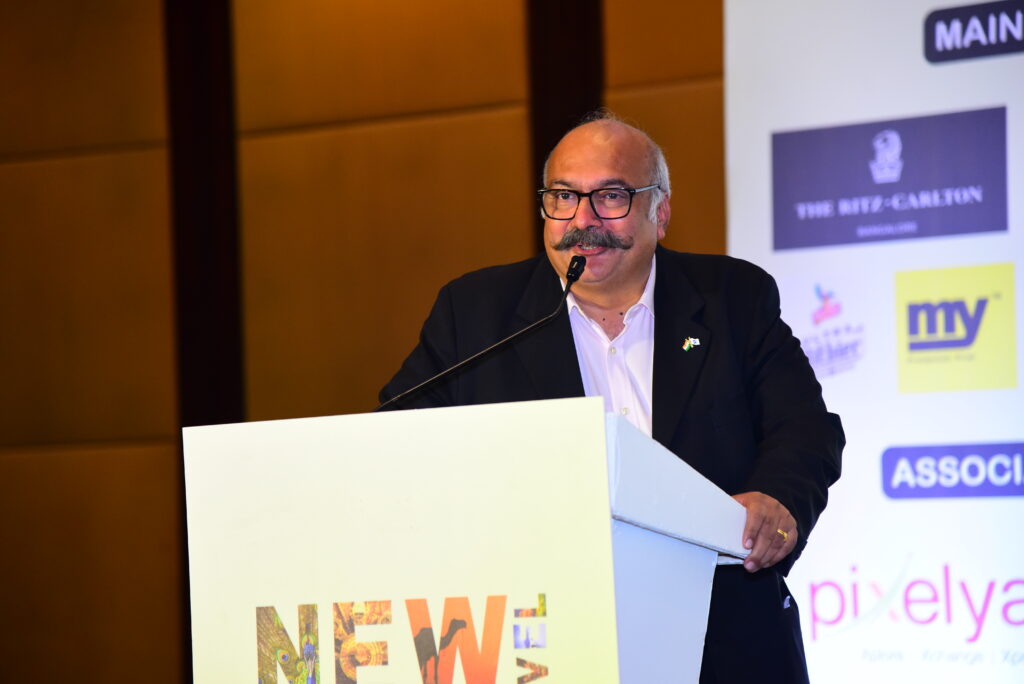 The event was followed by panel discussions including interesting topics mentioned below:
Panel Discussion 1: "Let's inject Confidence – Health & Safety in tourism"
Brief:
COVID-19 has generated an unprecedented level of fear, likely impeding tourism industry recovery after the pandemic is over. One of the key challenges for the tourism and hospitality sector is to restore confidence. The panel will discuss measures to restore confidence in the travelers.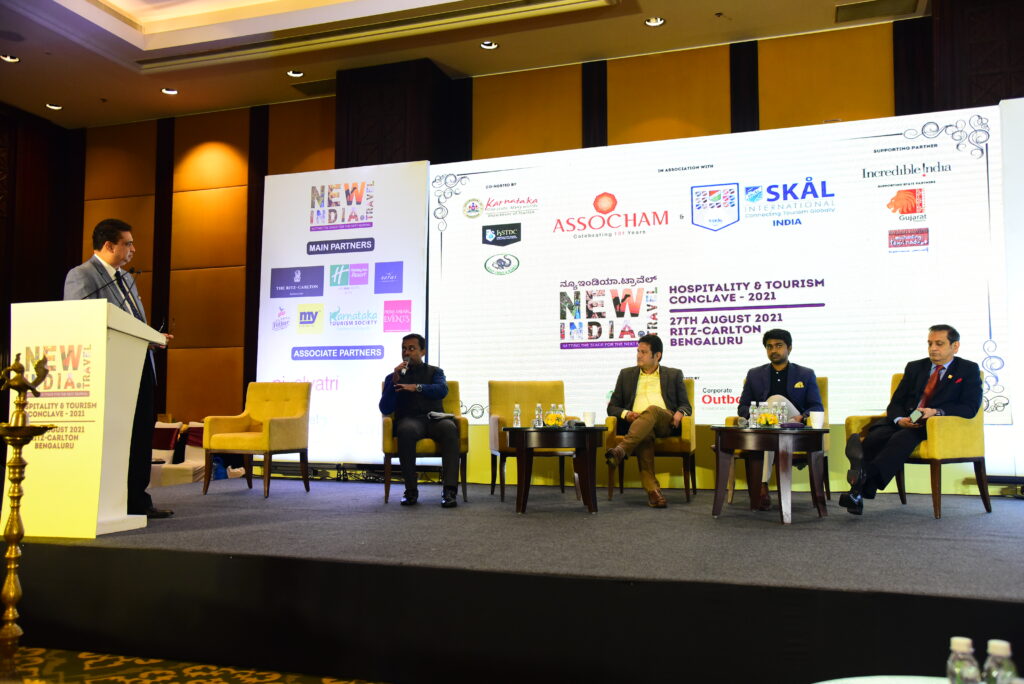 Probable Panelist
Mr. Kavin Kandasamy – Founder and CEO of MY PPE WELLNESS Pvt Ltd
Mr. Tuhin Biswas – President and Chief Human Resource Officer – Emami Ltd
Dr. Vinay Devaraja – MD, FNB – Consultant Infectious Diseases – Apollo Hospital Bangalore
Mr. P.K. Mohan Kumar – Former Area Director – Taj Luxury Hotels, Former MD & CEO Ginger, Founder and CEO Turnstone Hospitality and PR Director for SKAL International ASIA.
Moderator: Shri Carl Vaz – National President – SKAL International India
Panel Discussion 2: "Connecting Tourism with Corporate World – Powered By KOTIN"
Brief:
SKAL India an umbrella association of various stakeholders from the tourism and hospitality sector which will spell out their strategy for AFFIRMATIVE ACTION & THEIR COMMITMENT to chart out the Revival Path.
The panel will be represented by leading visionaries who are going to discuss specific issues related to each sector and possible ways to build a bridge between Tourism and other industries towards Pragmatic Recovery of Tourism.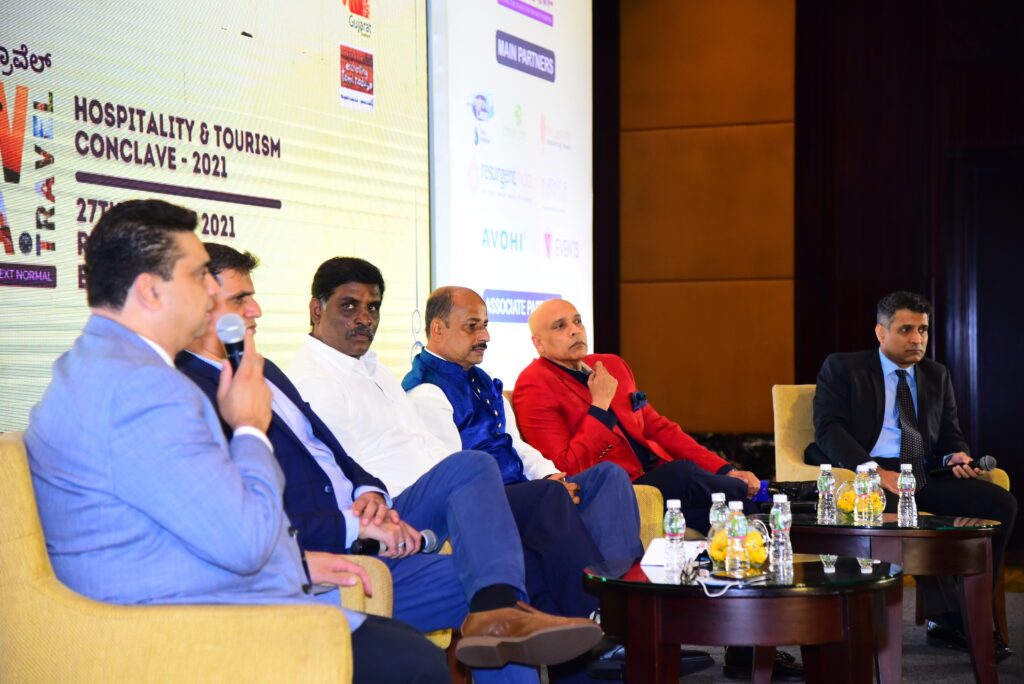 Probable Panelist
Mr. Carl Vaz – National President – SKAL International India, MD and Chairman Charson Advisory
Mr. Vijay Ladani – Managing Director – VISA LOUNGE
Mr. Amarnath Lal Das – Vice President, Accenture – Travel, Events & Meetings
Mr. Mohammed Farooq – Director – India Tourism
Moderator: Mr. Sheldon Santwan – Editor Saffron media
Panel Discussion 3: Moving from Payjamas to Formals – Action Plan Across Stakeholders
Brief:
The Tourism and Hospitality sector (according to a newspaper report contributed up to 10% of India's GDP around 275 billion USD) Due to continued lockdown the tourism and hospitality sector has been accumulating losses. Many of the businesses are staring at imminent closure to due financial constraints.
The panel will discuss the stimuli required to resuscitate the sector, covering the demands of the industry and government measures to support the industry.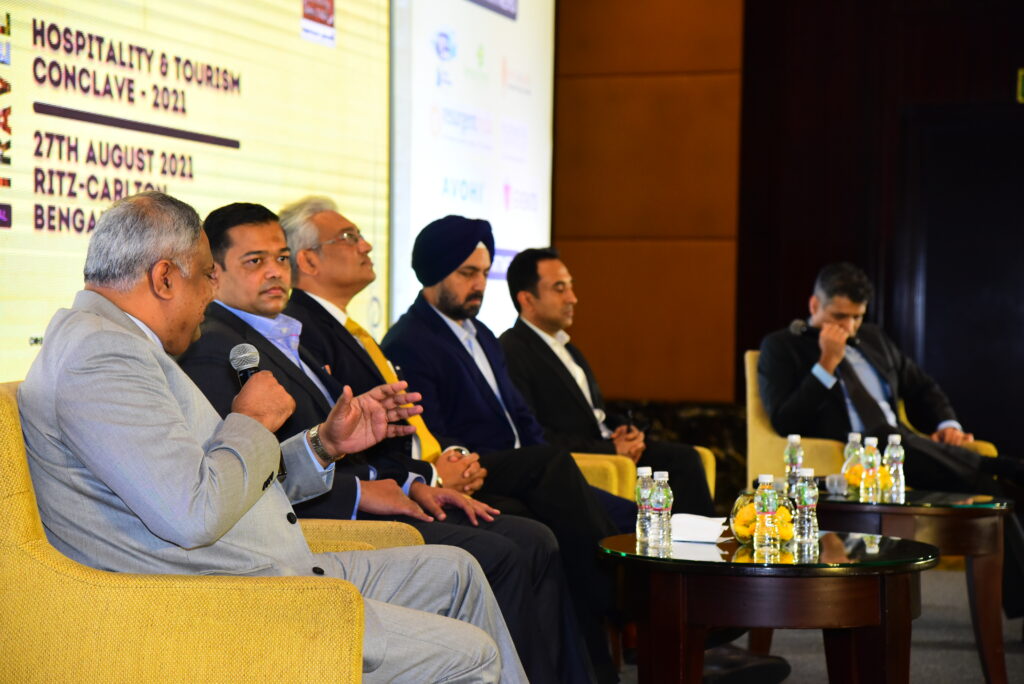 Probable Panelist
Mr. Vikramjit Singh – President –Lemon Tree Hotels
Mr. Rajdev Bhattacharya – Global Head Travel and Hospitality – Wipro Ltd
Mr. Vikram Kanchi – Regional Head Southern India – MMT
Mr. Sunil VA – Regional Head – OMAN Airlines – India and Nepal
Mr. Nandan Bhatia – Director – Arogya World
Moderator: Mr. Sheldon Santwan – Editor Saffron media
The event tends to bring hope within the travel industry and give confidence to the stakeholders to fight the battle with the pandemic. The revival might take time but there is still hope.