As the world population grows, so does the demand for the food and beverage industry. But we are way past the mere demand for sustenance. The food and beverage (F&B) sector has truly come into its own in the last couple of decades, becoming one of the largest marketplaces of the twenty-first century. The last ten years in particular have provided a rather distinguished portrayal of the F&B space, with the industry undergoing a slew of changes as a result of ever-changing consumer demands and massive innovations. The food and beverage industry in India is one of the largest in the world and is expected to grow at a rate of 7.5% annually over the next decade. The industry is expected to be worth $258 billion by 2025.
Today, the F&B industry is all about healthy and convenient food options, on-the-go snacking, and artisanal and small-batch food and beverage products. Indians are now more health-conscious and are seeking out healthier food and beverage options, both in terms of what they eat as well as what they drink. In addition, the rise of the working woman and the growth of the middle class has led to a change in eating habits, with more people opting for quick and convenient food options that can be consumed on the go. This is just one of many trends or changes we see in the industry.
Trends and Changes That Challenge The F&B Industry
Plant-Based Foods and Sustainable Living
As Indians become increasingly health-conscious, they are seeking out healthier food and beverage options. This has led to a rise in the demand for healthy and convenient food options, such as healthy snacks, ready-to-eat meals, and food delivery services. Considering the changing times and an increased emphasis on eating healthy, plant-based meals, which have been steadily increasing in popularity, are poised to reach new heights. More and more people are actively seeking meals and services from environmentally responsible businesses.
Building trust and transparency are critical for businesses that want to engage consumers by assisting them in making responsible food choices. When this is combined with a renewed emphasis on health, it is easy to see why nut-based milk, plant-based meats, and vegan alternatives are gaining popularity among consumers. Veganism is undeniably no longer a fad, but rather a way of life. From Hello Tempayy, which provides a variety of plant-based protein options, to Imagine Meats, Wakao, and Good Dot, which produce vegan meats on Indian soil, to Soft Spot, Liveyumfoods.com, which specializes in vegan cheese substitutes.
Similarly, individuals have begun to choose sustainable living habits and diets. An increasing number of people have begun looking at ways to cut down the impact they have on the environment by intentionally composting food waste and leading a zero-waste lifestyle. Subsequently, restaurants, businesses, and chefs are finding creative ways to repurpose leftovers, whether it's storing them for the next day, using them as an ingredient in another recipe, or simply donating them to those in need. Restaurants are increasingly turning to local vendors in the interest of sustainability. This shift has resulted from rising raw material costs and scarcity as a result of supply chain disruption.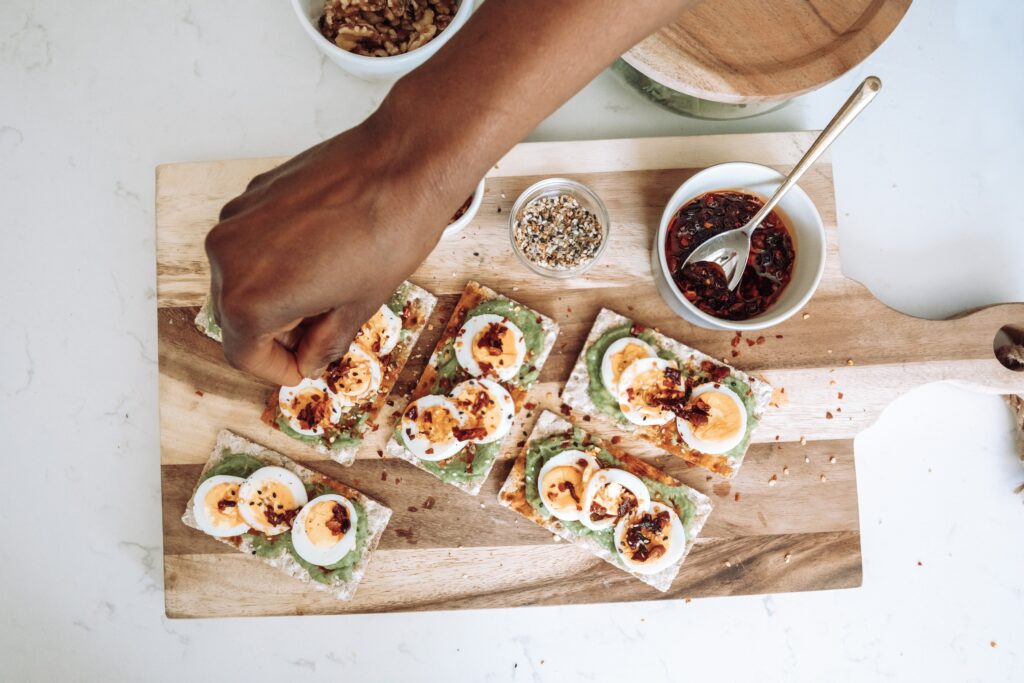 Innovation and Technology 
As more restaurants adopt contactless ordering, payments, rewards, and aggregators, simplifying kitchen processes may help deliver a consistent guest experience, which is critical for business growth. Many restaurant owners and managers are investing in digital technology to automate back-of-house procedures, with 36% reporting that their company's information technology infrastructure has been improved. However, this is not just limited to mainstreaming back-of-house procedures. As technology continues to grow and infiltrate various aspects of the F&B industry, many are beginning to adopt technological attributes and aspects into the business and experience model. We can see more technologically themed restaurants, with robots, cryptocurrency, AI technology, walk-out shops, drone deliveries and much more becoming a standing trend in the hospitality business.
This democratization of modern technology is not just limited to large corporations and brands, rather these can also be seen trickling down to small and medium-scale establishments. Suffice to say that technology and innovation in the F&B industry have not only impacted the operational and back-of-house procedures but also enabled businesses to implement new-age tech into the consumer's journey.
Outdoor Dining, Delivery and Cloud Kitchens 
As restrictions have been lifted and cities have opened up again, outdoor dining has seen a rather surge. As city centers continue to develop and life returns to normal, we see more concept restaurants opening up that are focused on 360-degree experiences, taking into account decor, food, drinks, service and the overall vibe of the place. These upcoming high-street restaurants seem to be outperforming traditional hotel restaurants by tactically combining experiential trends and collaborative marketing strategies to enable innovation, brand knowledge and overall dining experience.
Just as outdoor dining continues to trend, delivery of groceries and food also continues to grow. Brands like Dunzo and Swiggy are leading the trend in quick instant delivery of groceries and food. However, this isn't news to the F&B industry. What is changing is the accessibility to brands and experiences. With the help of technology and innovation, many bigger brands and restaurants are taking the help of ghost or cloud kitchens to bring onsite experiences to customers in the comfort of their own homes. Might it be a 'Do It Yourself' kit or innovative food packaging, brands have begun investing in both onsite and offsite F&B services to enable further brand awareness and market opportunities.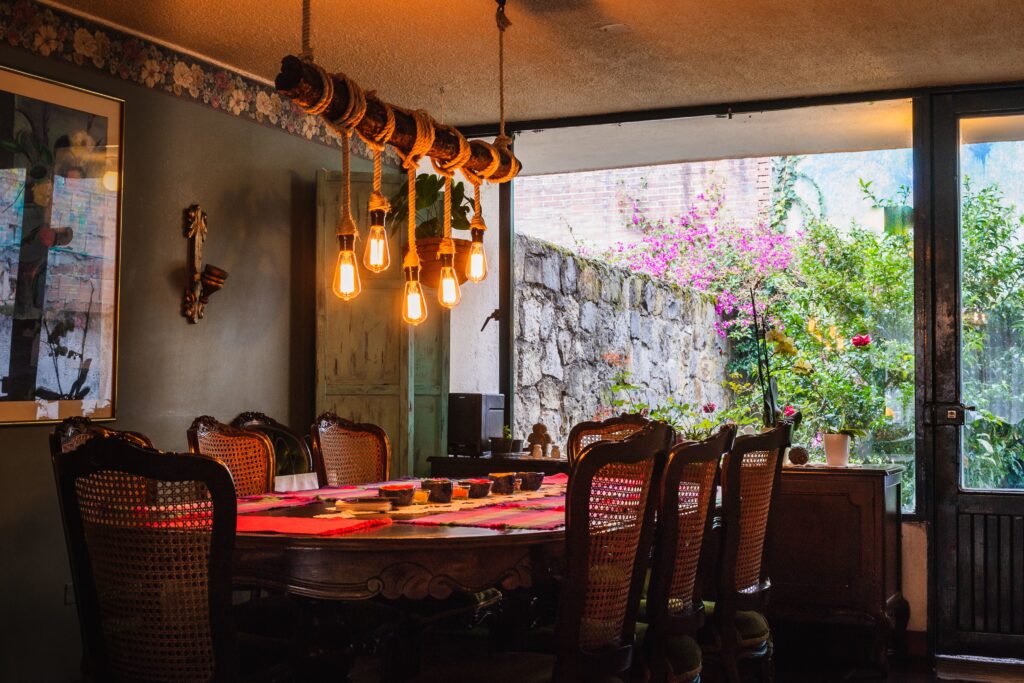 Further Challenges in the F&B Industry
Even though a paradigm shift has been seen in the F&B industry, with people engaging with brands that are conscious, environmentally, ethical and innovative, there are a set of challenges that follow these shifts. While COVID-19 has pushed various industries to adapt and innovate, many brands and organizations have struggled to keep up. Similarly, the challenges that arose in the F&B industry prior to the pandemic have only been amplified post-it. For example, one of the challenges that the F&B industry still faces today is managing supply chain disruption. This is no new challenge for brands and organizations, rather the issue has heightened shedding light onto topics that were once on the back burner.
Companies in the food and beverage industry must optimize their supply chain processes to make them more agile, resilient, and visible in real time. They will be able to reduce time to market, eliminate costly inefficiencies, save money, optimize operations, and drive sales and profitability as a result of this.
Traceability, Plastic Ban, and Sustainability
Similarly, today's consumers want more than just top-quality products. They are looking at quality consumer interactions, increased transparency and a reliable eCommerce platform. Consumers want to know where their food comes from and how it is made. To maintain their competitive edge and keep their customers happy, food and beverage companies must step up their transparency and sustainability efforts to ensure that their consumers understand how humane and sustainable their products are. Traceability is a critical issue in the food and beverage industry, not only for record management but also for meeting the bottom line – generating revenue for all sectors.
With public trust in food supply chains dwindling and increased awareness of flaws in the F&B supply chain over the last decade or so, end-to-end traceability has emerged as one of the most recent trends in the F&B industry, posing a great challenge. Alternatively, with F&B companies and manufacturers now striving towards making the food manufacturing process highly conducive to the environment by adopting numerous recycling practices, the elimination of plastic becomes another hurdle. Eco-friendliness has emerged as the newest catchphrase due to the disastrous effects of industrialization, of which the F&B sector is a major branch.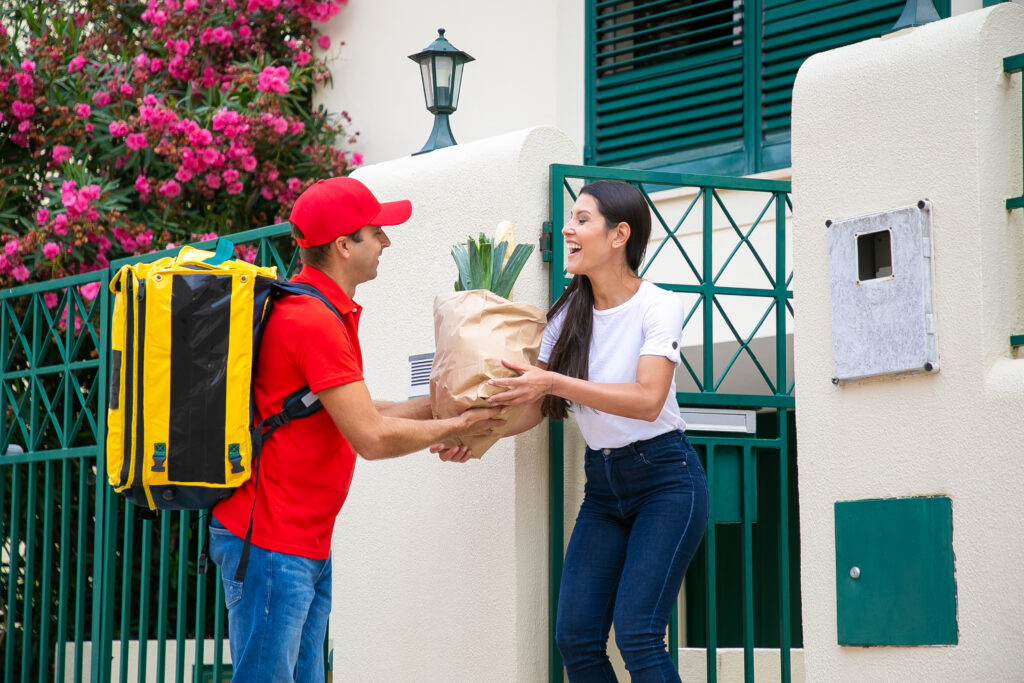 The Future of the F&B Industry
With an increase in retail stores and food services, the F&B sector primarily makes up the unorganized sector. Ambiguity in food regulations and compliance costs has slowed this industry's expansion. However, as observed through this article, the F&B industry has great potential with emerging new trends and subsequently old and new challenges. With a little help from government authorities and the private sector, the F&B industry can definitely revamp to emerge stronger and more conducive. Ground-level specific regulations can be implemented in order to address supply chain inefficiencies, and the impact of regulations and set higher standards to accommodate sustainability, waste reduction and traceability.
Similarly, the further attraction of investment in infrastructure, technology and awareness programs can help create F&B businesses to remove bottlenecks that impact the overall supply chain disruption and further expand. As trends change, consumers' expectations for hygiene, transparency, and ethics are higher than ever, especially post-pandemic. Regular audits by governing authorities and enactment of Food Safety and Standards at the ground level will yield greater productivity and accountability. Just as technology has enabled the automation of various operational aspects of the F&B industry, it has also opened up the conversation on how inventory, packaging, health, immunity and optimisation of yield can be supported by the same.
In a Nutshell
Thus, to conclude, with the Indian consumer market predicted to overtake China as the fifth-largest in the world by 2025, innovation has become a key attribute of the F&B industry. Technology, consumer demand, and lifestyle trends have pushed the barrier and enabled F&B brands, organizations and businesses to be more experiential and awaken a spirit of innovation. The effects of COVID-19 although detrimental has in fact allowed for the ever-traditional industry to be more open to innovation and technology driving their future.
It's also interesting to note that companies who have awakened the spirit of innovation in their organizations and brands have also invested in improving their supply chain, traceability and other processes. India's F&B sector is expected to show promising growth even in times of rebuilding and recovery. And, to remain on top of the game, brands, organizations, food and beverage companies, manufacturers and all other players of the F&B sector will have to adopt the latest trends. The F&B sector has a long way to go, however, with new innovations on the horizon, we are excited to see what comes next for the industry.
Other Related Reads You Might Like