One of the world's giant airlines has recently announced that they will now change ways how passengers book flights. This is a piece of good news to many travellers because of new options by US airlines to include non-binary passengers.
Will this be a prodigious revolution for non-binary individuals?
Also read, World's largest commercial Aircraft being dismantled.
US airlines passengers who do not identify exclusively as male or ‍female will soon have more gender options to choose while booking tickets for travel. And this is gonna be joyous news on the travelling front for transgenders who have been struggling since long for their basic human rights.
The new gender options will be named/categorized as Unspecified OR Undisclosed.
All about the announcement!
Airlines for America (A4A) and the International Air Transport Association (IATA) members have together approved a new International standard for non-binary passengers recently, which will be effective from June 1, 2019.
Gillian Branstetter, the media relations manager at the National Center of Transgender Equality conveyed that Seven states in the US and the District of Columbia allow citizens to define themselves as "X" gender, in addition to male and female.
Challenges and the need for revolution!
While travelling, the most important concern for us is ID proof and Passports. But it has not been an easy journey for transgenders.
"As a non-binary person, not being able to change my gender on any of my identification documents is really disheartening, dysphoria inducing, and kind of dehumanizing. I'm not
allowed to be me."
Says voice of a transgender as per National Center for transgender equality report 2018!
Mentioned below are the challenges faced by respondents on their ID proofs and records
Some 30% of respondents had the name they preferred on all IDs and records.
Only 22% had the name they preferred on some IDs and records.
Nearly half (49%) of respondents did not have any ID or record with the name they preferred. Non-citizens, including undocumented residents (68%), were more likely to say that none of their IDs or records reflected the name they preferred.
The Big shift had to come because:
Only a few of the US states allow citizens to identify by non-binary genders
Only a minority of countries within the European Union permit citizens for self-identification as per their gender preference.
The Continuing Concern!
The key findings show a disturbing picture of the impact of stigma and discrimination on the mental and public health status of many transgender people.
A staggering 39% of respondents experienced serious psychological stress in public places as per the survey.
Among the shocking findings is that 40% of respondents have attempted suicide in their lifetime, nearly nine times the attempted suicide rate in the U.S. population (4.6%).
In short, non-binary people face all kinds of unnecessary, and discriminatory behaviours in multiple industries, among them being, travelling, airlines, airports, and security services where they struggle right from ID verification to security checks and then travelling to multi destinations.
Key Findings on IDs: Depicts a hard Journey
Only Eleven per cent (11%) of respondents had their preferred name while 68% reported that none of their IDs had the name and gender they preferred.
Forty-nine per cent (49%) did not have an ID or record with the name they preferred
& 67% did not have an ID or record with the gender they preferred.
Thirty per cent (30%) of respondents had to, unfortunately, undergo a legal name change.
Thirty-four per cent (34%) of people who were granted a legal name change reported
to spent over $250, and 11% spent above $500
Thirty-five per cent (35%) of those who did not try to change their legal name did not because they were economically weak.
Of those who wanted to update their driver's license or state ID, only 44% were
able to change their name on the license and about 29% were able to change
their gender
Of those who wanted change in their birth certificate, only about 9% were able to do so.
Of those showing an ID with a name or gender that did not match their gender
presentation, 25% of people were verbally accused, 16% were denied any kind of services or benefits or rights, and some 9% were asked to leave that particular location and 2% were attacked.
More than two-thirds (68%) of respondents did not have any ID or record that reflected both the name and gender they preferred.
Foundations & Progress Report 2003 onwards:
The National Center for Transgender Equality is the nation's leading social justice advocacy organization working towards life-saving changes for transgender people.
It was founded in 2003 by transgender activists who recognized the necessity for a change to advance transgender equality. With some dedicated board of directors, a volunteer staff of just one, and donated office space, they set out to accomplish what no one had yet done.
The National Center for Transgender Equality Action Fund was launched in 2017 to organize and actually empower transgender people and help them with basic life issues. They gave a hand to all people who believed in transgender equality, to make their voices heard in the noisy world.
The New Beginning and Good News!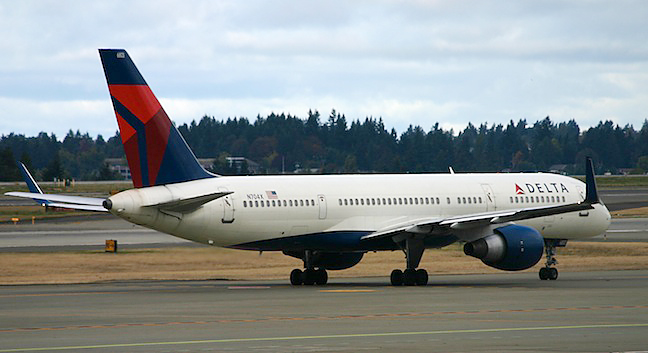 A4A's group and Delta Airlines have got the above concerns right and are working (separately but in line with other states) to offer gender-neutral designations on IDs and this is going to be an important step toward ensuring safe and smooth travel for all passengers regardless of their gender.
Last month, a new law in New York city also made it easier for transgenders and non-binaries. Citizens of New Yorker will get to reflect their gender identity on their birth certificate without the need for a signed affidavit from a healthcare provider. And now the airline sector is adding another service to be availed and provide comfort to its different customers.
In 2017, Washington, D.C. issued the nation's first gender-neutral driver's licenses.
"In the coming weeks, customers will be able to select the gender with which they can easily and confidently complete the booking process." Confirmed a recent Tweet from the US. The Delta Air Lines also plans non-binary gender options during the booking process, confirmed sources.
Additionally:
Multiple airlines are making plans to be more adaptable for diverse passengers and the news is being appreciated by advocacy groups.
"NCTE applauds the A4A for adding gender options," said Arli Christian spokesperson for NCTE.
However, implementation of the new gender options is now up to each individual carrier, according to A4A. JetBlue, Alaska Airlines, Hawaiian Airlines, American Airlines, Southwest and United are all members of A4A.
A Year Of Hope!
American Airlines has already confirmed to CNN they are working to on implementing the change to accommodate passengers.
The fact that multiple states are now adding more gender option on birth certificates and other identification documents has led to these additions
New options will also be added by Delta (Not part of A4A, but they are also working on adding non-binary options ) as part of options by US airlines to non-binary passengers.
Overall this sounds good news for the planet because people from the transgender community are also just people yet it is so strange that it should take anyone so long to reach this realisation!
So the only thing that remains to be asked – when is the rest of the world coming on board to make things all inclusive for people who don't identify with the normative genders of male and female?
If you are planning a trip soon, do read about the airport looks you are obsessed about.