With more than 14,000 hotel rooms within a walk of the Pennsylvania Convention Center, Philadelphia has an extensive assortment of hotel brands – from posh, top-of-the-line properties to economy-minded options with bunk beds – that also offers a wide variety of event venues.
Newest Hotels in Philadelphia:
Live! Casino & Hotel Philadelphia
The Live! Casino & Hotel in South Philadelphia's Stadium District is now open and features more than 510,000 square feet of gaming, hotel, dining and entertainment space. The venue is located at 900 Packer Avenue on the corner of 9th and Darien Streets in the Philadelphia Sports Complex, adjacent to Xfinity Live!, Citizens Bank Park and Lincoln Financial Field. The hotel is home to more than 200 upscale rooms and approximately 2,700 parking spaces. The building also features food from iconic Philadelphia eateries such as Lorenzo and Sons Pizza, Termini Brothers, and Sang Kee Noodle Bar & Kitchen.
Hyatt Centric Center City Philadelphia
The Hyatt Centric Center City Philadelphia — the first of Hyatt's upscale lifestyle brand to open in Philadelphia — is now welcoming guests just steps from Rittenhouse Square and the many shops, cafes, and restaurants that fill the bustling neighbourhood. The hotel features 332 stylish guest rooms including 22 spacious suites, with locally-inspired art incorporated throughout the building. The Hyatt Centric also boasts over 5,000 square feet of customizable meeting and event space with a 2,700 square foot ballroom accommodating up to 200 guests. Each of the seven meeting rooms is equipped with state-of-the-art audio/visual technology for modern meetings, with each space named after a different influential or famous Philadelphia native. The 13-story property currently features a fitness centre, retail, and underground parking on-site, and will also soon open a full-service restaurant and bar, Patchwork.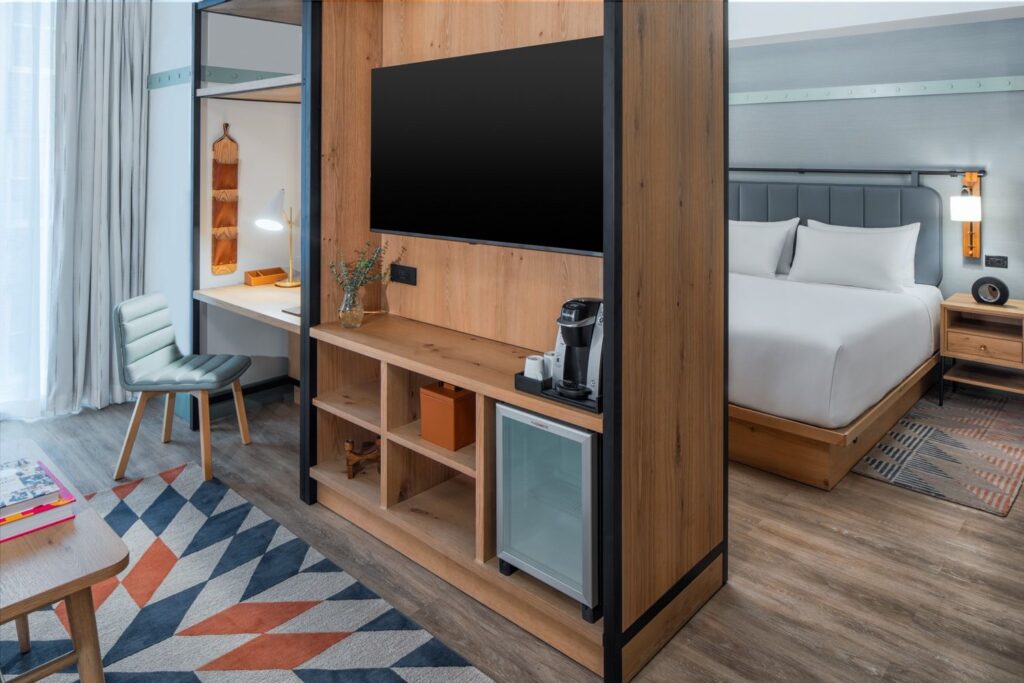 Canopy by Hilton Philadelphia Center City
Canopy by Hilton Philadelphia Center City is the first Pennsylvania location of Hilton's luxury and lifestyle hotel brand. The 236-room property, located at the East Market development in Center City, offers a boutique lifestyle hotel experience, completing a full revival of the historic Stephen Girard building at 12th and Ludlow streets. The hotel's robust art program is heavily inspired by Philadelphia's modern street art with an emphasis on creating a truly local experience. Amenities include approximately 3,600 square feet of indoor and outdoor meeting space, complimentary Canopy Bikes for exploring the city, rooms and suites with signature Canopy beds, free WiFi, and a 24-hour fitness centre. An extension of the hotel's patio, East Market's 10,000 square foot courtyard is a sunlit oasis in Center City compete with swings, café tables and chairs and string lights, providing a year-round space for events and activations. Canopy Philadelphia is participating in the Hilton CleanStay Program, a new program to deliver an industry-defining standard of cleanliness and disinfection in Hilton properties around the world.
Sheraton Philadelphia Downtown
Philadelphia's second-largest hotel has a new name and significant updates. The reimagined Sheraton Philadelphia Downtown offers more than 60,000 square feet of well-conceived event space and is within walking distance to a number of local attractions. The hotel offers 760 upgraded guestrooms with a contemporary design and panoramic views of Center City. The newly renovated 2,071 square foot fitness centre features four Peloton® bikes offering immersive indoor cycling training with live classes and on-demand classes via Peloton Digital®. The completely transformed fitness centre offers a variety of cardio and strength-training machines, including the core-strengthening TRX suspension system, along with a full complement of free weights, kettlebells, resistance bands, and medicine balls.
Four Seasons Hotel Philadelphia at Comcast Center
Four Seasons Hotel Philadelphia at the Comcast Technology Center is now accepting reservations. The luxury hotel is located on the 48th to 60th floors of what is the tallest building in Philadelphia at 1,121 feet (342 meters), which offers sweeping views of the city. With 219 modern guest rooms and 39 suites, the hotel is the perfect venue with more than 15,000 square feet of flexible corporate meeting facilities and event spaces, an infinity pool, a restaurant and a lounge on the top floor with 360 views of the city, and a ground floor restaurant. Travel + Leisure recently recognized the Four Seasons Hotel Philadelphia at Comcast Technology Center as one of the best new hotels in the world on its 2020 It List.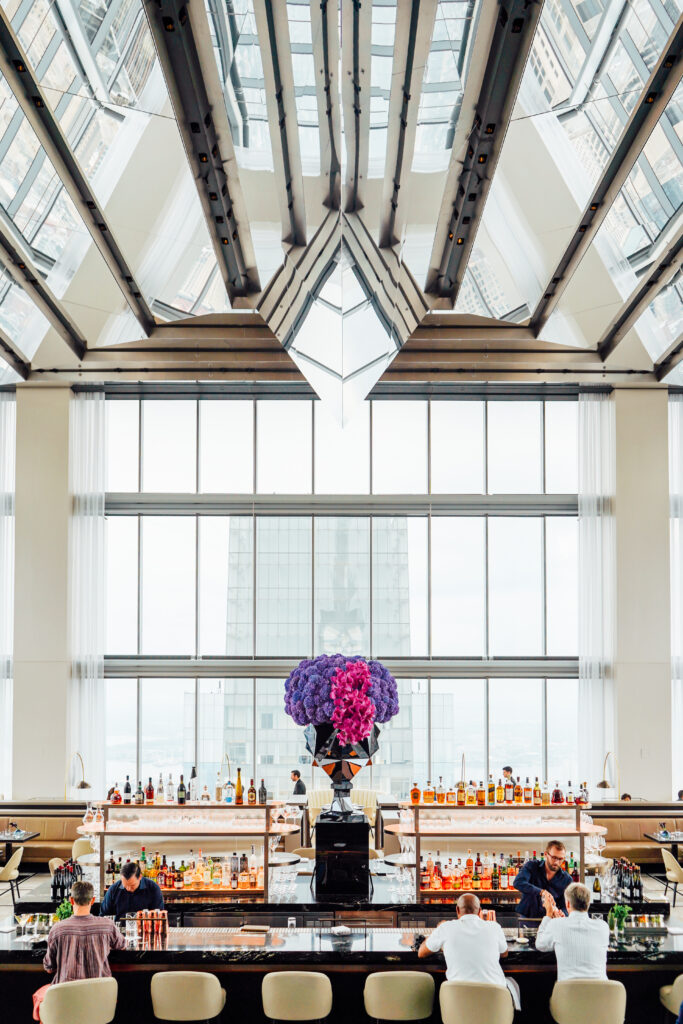 Windsor Suites Philadelphia
Windsor Suites Philadelphia has completed multimillion-dollar renovations to its 24th floor with a rooftop infinity pool, Skydeck terrace with heaters and a fire pit, a relocated fitness centre, private lounge and eight new suites. Most of the 196-suite rooms in the hotel are connected and can be combined as flexible space to be rented. The hotel also features new penthouse rooms.
The Notary Hotel, Autograph Collection
The Notary Hotel, a new Autograph Collection property, has opened in the former Philadelphia City Hall Annex. The building, listed on the National Register of Historic Places, was formerly the Courtyard by Marriott Philadelphia Downtown and recently underwent a rebranding and renovation of over $20 million. The property now features 499 guest rooms and over 10,000 square feet of conference space throughout 12 event rooms.
Philadelphia Marriott Old City
The Philadelphia Marriott Old City, formerly the Sheraton Society Hill, has been reimagined with distinctive spaces and inventive amenities to create an enhanced guest experience, including a four-story Great room Lobby, modern guest rooms, 4,000 square foot state-of-the-art fitness centre, and M Club, the first of its kind in Philadelphia.
Motto by Hilton Philadelphia Rittenhouse Square
Formerly the Pod Philly, Philadelphia's first micro-hotel has reopened as Motto by Hilton Philadelphia Rittenhouse Square — an 11-story, 100,000 square-foot property with 252 rooms averaging 180 square feet and featuring expansive floor to ceiling windows. Rooms include space-efficient queen and bunk bedrooms, barn doors, built-in storage and high-tech amenities that allow guests to stream their own media. The hotel has an onsite fitness centre, a first-floor restaurant, coffee bar, and a retractable greenhouse-styled rooftop bar with panoramic views of the city, open year-round, at 31 South 19th Street.
Courtyard Philadelphia South at the Navy Yard
The only hotel in South Philadelphia's Navy Yard complex, the Courtyard Philadelphia South at the Navy Yard has recently completed renovations on several of its public spaces following an increase to its total room count in 2017. The hotel's lobby and Bistro dining areas have introduced improved seating and amenities for guests, such as pod-like booths with their own dedicated TVs, additional outlets, a massive HDTV wall, and more modern design elements throughout the space. The 1,400 square feet of meeting space has also been renovated to better suit a variety of event types and purposes — such as hybrid meetings — with enhanced audiovisual capabilities and technology.
Lokal Fishtown
Lokal Fishtown is a 6-unit boutique hotel, focusing on "invisible service," with apartment-style suites offering guests an authentic Philadelphia experience and an escape that feels like home.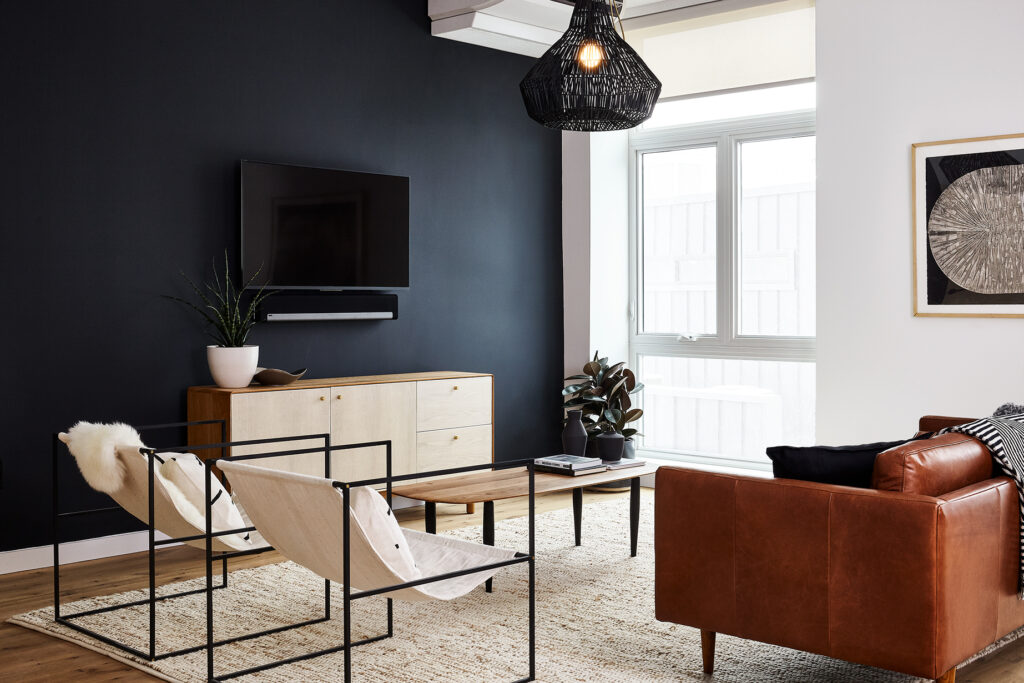 Hilton Garden Inn Camden Waterfront
The Hilton Garden Inn Camden Waterfront is the first hotel in Camden, New Jersey, in more than 50 years. The eight-story property features 180 rooms, with 20 custom-built suites that include a kitchenette. From the guest rooms to the hotel restaurant, visitors can enjoy views of the scenic Philadelphia skyline, Delaware River, and Ben Franklin Bridge. Indoor and outdoor dining are onsite at The Water Street Grill, enhanced with fire pits, cosy seating and unique menus. Other amenities and services include complimentary Wi-Fi throughout the property, a 24-hour business centre, and a 1,300-square-foot state-of-the-art fitness centre. The hotel includes over 4,100-square-foot of multiuse space, equipped with projection screens, 65-inch smart TVs, and built-in audio-visual equipment, including an executive board room and ballroom. A participant in the Hilton CleanStay Program, the hotel will be one of the first in the U.S. to have an upgraded filtration system throughout, known as Bipolar Air Ionization. Playing an important role in Camden's revitalization, the Hilton Garden Inn Camden Waterfront is just stepping away from venues like BB&T Arena, Adventure Aquarium and the Battleship NJ.
Philadelphia Hotels Under Renovation:
Renovations at the Philadelphia Marriott Downtown are nearing completion and include technology upgrades such as workstations in public spaces, impressive amounts of WiFi access points, bandwidth, security and infrastructure systems. Two ballrooms have been renovated (Liberty and Independence). 55" smart TVs have been installed in all 1,408 guest rooms. The lobby has been fully modernized including a new front desk, seating area, library zone, and the Cirq Lobby Lounge. Multiple technology hubs have been installed, most soft furniture has both portals and plugs charging capability. Two model guest rooms have nearly been completed so that the largest hotel in Philadelphia may showcase their rooms renovation, which is already in progress.
When complete, Philadelphia Marriott Downtown's front-drive will change to revitalize the entrance. New décor and lighting will be installed on the porte-cochere, a new Marriott logo will be placed above the hotel, and in the garden on ground level. A grab & go marketplace will be added to the lobby. All 1,408 guest rooms and hallways will be fully refashioned. The rooms renovation will feature new ceilings, floors and all new lighting and light fixtures in all rooms related areas of the hotel. Guest rooms will have walk-in residential-style entrances with polished stone flooring that will continue seamlessly from the entrance into the bathroom. Bathrooms will be fully reconditioned to include walk-in showers with dual heads (rain as well as hand-held body wand). Beyond the bathroom, the carpeting, wallpaper, ceiling, lighting and style of the guest room will be fully reinvigorated. New furniture will include beds, seating areas, technology centres and many upgrades.
Philadelphia Hotels Under Construction
W Hotel will open in Q2 of 2021 and will offer an original and vibrant spin on traditional luxury. The 51 story hotel offers 295 rooms and suites with expansive views of Philadelphia, a ground-floor 90-seat restaurant, a 7,000 square foot outdoor terrace with a year-round heated pool and bar, spa, gym and 45,000 square feet of event space. The rich history, dynamic art galleries and eclectic music scene that define Philadelphia just a step away from the hotel's Center City location and specially created cocktails will be served nightly in the Living Room and at W Philadelphia's all-season WET Deck bar terrace.
Element Hotel is scheduled to open this month. Gather, connect and maintain balance in the bright Sky Lobby and Motion Fitness Center. Element Philadelphia will have 460 spacious rooms and suites with fully equipped kitchens and the signature Westin Heavenly® Bed. The property also has 45,000 square feet of event space offered by the connecting W Philadelphia.
The Guild House Hotel is set to open later this year at 13th and Locust streets. The luxury boutique hotel will occupy a Victorian-era rowhouse that was once the home of The New Century Guild — one of the nation's oldest and most prominent women's empowerment organizations — and will feature 12 elegant suites inspired by the leaders of the New Century Guild and designed by Philadelphia-based, woman-owned interior design studio ROHE Creative. The hotel will also feature amenities from other local women-owned businesses, including coffee from Sip & Sonder and bath products from Fork & Melon. The hotel's location is just steps from the popular shops and restaurants of the Washington Square West and Rittenhouse Square neighbourhoods, and only a few blocks south from the Pennsylvania Convention Center.
For more information, please visit https://www.discoverphl.com/