The COVID-19 pandemic has exposed the condition of healthcare around the world. Some countries have expertly tackled the pandemic with efficient healthcare systems that have benefitted citizens. Other countries, with massive populations and a high number of cases, are buckling under pressure. India continues to witness mounting cases across the country, during such dire circumstances, it is important for the government and the citizens to unite and offer their services to everyone who is in need. 
Mumbai developer, Mr. Jayesh Shah, who is the founder of Shree Naman Group took a proactive step to help thousands of COVID-19 patients in Mumbai. Mr. Shah spoke to the Dope to discuss his noble initiative. With the help of his team and family members, Mr. Shah has successfully set up a COVID-19 care centre at Mahalaxmi racecourse. The centre is equipped with 600 beds and multiple facilities including contactless testing, an X-ray testing facility, separate donning and doffing areas to maintain correct PPE protocol, and CCTV cameras.
This testing facility has come to be a massive form of aid. Speaking about his decision to begin this initiative he said: "The ongoing pandemic has caused a lot of loss, we've seen migrant labourers suffer and seen several individuals across the country struggling to get access to medical facilities. We decided to establish this facility and help the government in whatever way we could."
The COVID-19 facility is equipped to withstand harsh weather conditions
Mr. Shah also went on to explain that the facility is built to be self-sustaining. "We've ensured that our facility can withstand all kinds of harsh conditions. Given that Mumbai is prone to heavy rainfalls, our facility will be able to tackle these downpours effectively," said Mr. Shah. The entire enclosure is made up of steel fabrication with high-grade tensile fabric cover.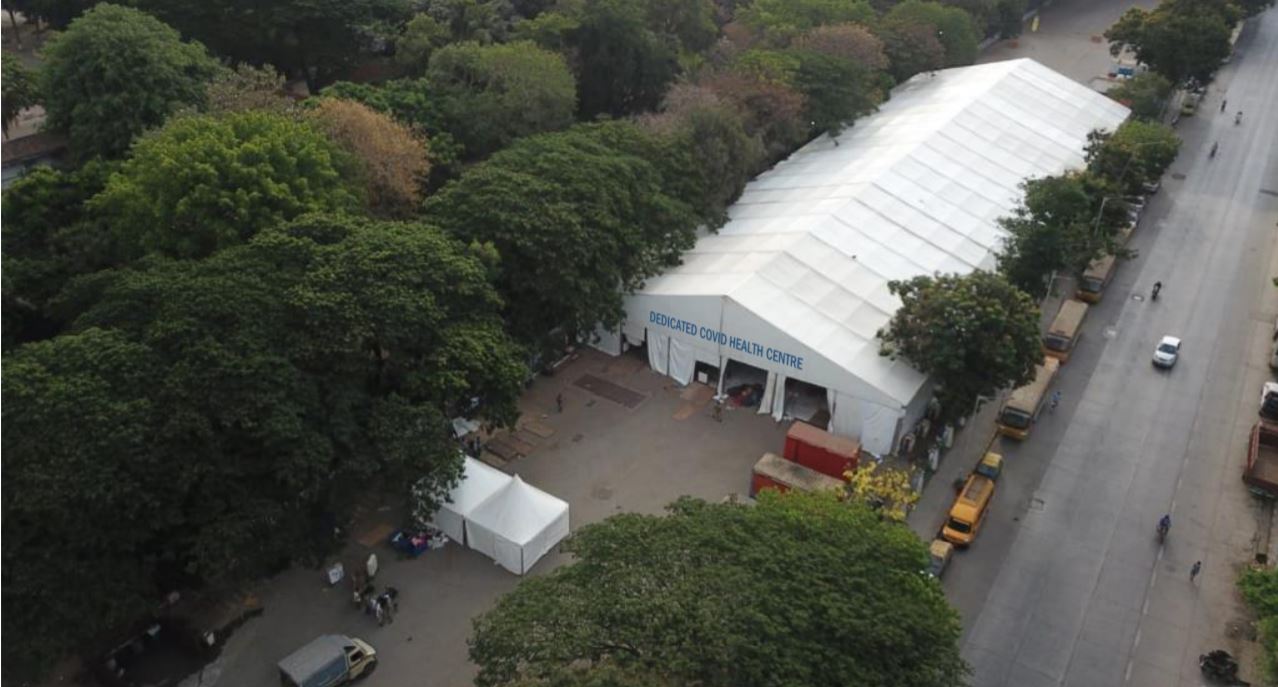 Establishing the facility came with its own set of learnings that Mr.Shah believes helped him. "We faced a lot of challenges but we wanted to help out with this service and were able to do so with the assistance of the government." The facility has been handed over to the Brihanmumbai Municipal Corporation (BMC) for future operations. 
Mr. Shah also wants to send a message to the citizens of the country during these trying times. "It would be wonderful if more people came forward and offered their assistance in any way possible. The more volunteers we have, the more effectively we might be able to battle this virus."
Also Read: 'Tigernomics' And The Need For Nature-Based Tourism: Julian Matthews Chairman Of TOFTigers