The government has taken a crucial decision to allow domestic air travel to resume its operations starting May 25th 2020. A carefully drawn strategy to restart services using new guidelines and SOPs has been established by the Ministry of Civil Aviation (MoCA), which has been discussed with all the stakeholders. Airfares will be controlled to avoid high prices.
Hardeep Singh Puri, Minister of State (I/C), Ministry of Civil Aviation said, "We need to have a balance between life and livelihood during this crisis. I think we have come to a time where we need to open domestic civil aviation. After we announced yesterday, we have put up the new SOPs on the Ministry's website and have shared it with all stakeholders. A very comprehensive process has been undertaken which involved all our stakeholders including; airlines, airport authority, security, etc have all agreed. Starting Monday May 25, we will recommence domestic civil aviation in a calibrated manner."
Flights will operate one-third of its capacity
MoCA has announced that the following areas will be allowed to operate one-third of their capacity:
Metro cities including; Delhi, Mumbai, Bengaluru, Chennai, Hyderabad, and Kolkata;

Metro to non-metro cities and vice-versa, where the weekly departures are more than 100;

All other cities, where airlines are free to operate on any route.
These restrictions do not apply for UDAN flights that operate under the regional connectivity scheme.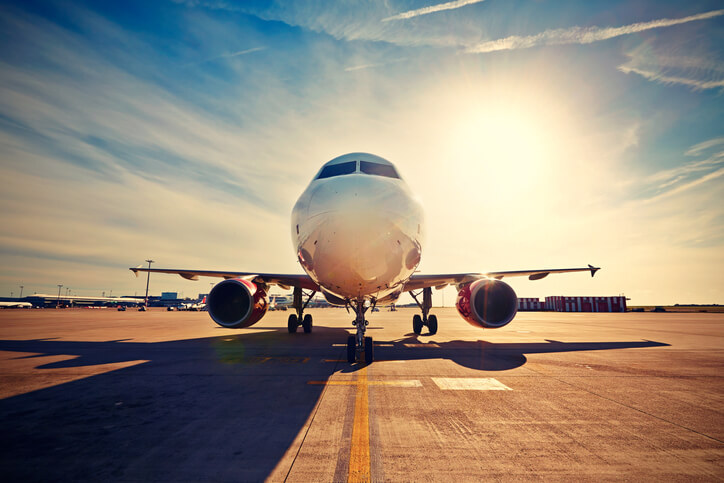 Hardeep Singh Puri, while addressing this new change, said "By the calibrated manner, we mean that we will operate to a limited extent of the required and approved capacity of the summer schedule of 2020. Metro to Metro will be 33.33% of the approved summer schedule. For Metro to Non-Metro, where the weekly departure is greater than 100, 33.33% of the summer schedule. Metro to Non-Metro, where weekly departures are below 100 weekly flights, operators can operate any route in the 1/3rd capacity. All other city operators can operate any routes in the 1/3rd."
Regarding the uncertain quarantine policy, the Minister announced that there will be no quarantine post-travel, as it is domestic travel and sufficient preventive measures have been taken. 
Airfares will shoot up due to high demand
As the capacities have been reduced to a third, there will be high demand with limited supply, thus creating demand-pull inflation. Airfares will shoot up, and to regulate that, MoCA has introduced various band fare measures. The Ministry has divided the domestic aviation routes under seven bands;
Flight duration less than 40 mins

40 mins to 60 mins,

60 mins to 90- mins, 

90 mins to 120 mins, 

120 mins to 150 mins,

150 mins to 180 mins, G] 180 mins to 210 mins. 
The ticket fare for each band will have a minimum and upper limit.
All routes have been segregated into seven categories
Speaking about the fare bands Pradeep Singh Kharola, Secretary-Civil Aviation, Government of India said, "We have categorized all routes into seven categories. As an example of the fare band, Delhi-Mumbai is the densest route in the country. In this case of the Mumbai-Delhi route the lower fare is set at Rs. 3500 and the highest is Rs. 10,000. To make it more efficient, we have a second rider that is 40% of the seats must be sold under the mid-point of the band, which means it will be less than Rs. 6700. This is a temporary formulation as there is a huge amount of pent up demand. This fare will be applicable till 11.59 pm on August 24."
Puri added, "We have studied airfares structure and also looked at corresponding rail fares. We want air travel to be affordable and all citizens. India is the world's third-largest domestic civil aviation sector and we have to bounce back and gradually become the first. We are also conscious of the fact that airline is working on thin margins, so we have kept them in mind while drafting. This is not a fare fixation in the normal time. We will have a limited flight in this period and there is a chance of high fare due to the tremendous demand. Once we exit from these three months, we can return to status quo ante of the pre-COVID scenario or as per market situations."
There have been a lot of discussions regarding the empty middle seat for social distancing. In an earlier statement, the International Air Transport Association (IATA) was against this, as they claimed it would "drastically reduce the load factor and will change the dynamics of aviation". MoCA has reaffirmed that the middle seats won't be kept empty.
Also Read: Greece Is Reopening Borders To Tourists