Marriages are made in heaven but weddings are still an earthly affair. In India, they are the grandest of ceremonies stretching into days of festivities and hundreds of guests. The pandemic has obviously put a wrinkle in the Indian wedding industry as stringent lockdown measures and social distancing have dealt a severe blow to all kinds of social events. Scores of couples and families have toned down on the size of the ceremonies and used digital solutions such as web casting to witness their wedding ceremonies amongst near and dear ones across the globe.
Eased restrictions have allowed weddings to have more people in attendance
In the past few weeks however, lockdown and travel restrictions have eased considerably and weddings are now permitted to have 50 to 100 guests in attendance. With this restriction, several families have chosen to conduct weddings in nearby, drive to resorts that give a sense of exclusivity, uniquely experience and all aspects of hygiene & social distancing in place. Here is where destination weddings have emerged as a viable solution. Having wedding ceremonies at a resort situated at nearby holiday destinations means that social distancing, hygiene and sanitation norms are already taken care of by the hotel. Also, the cap on the number of guests means that couples can now have more lavish celebrations without having to worry about overshooting budgets or managing stay, food, and travel arrangements for hundreds of people. Destination weddings are thus, fast becoming a preferred choice.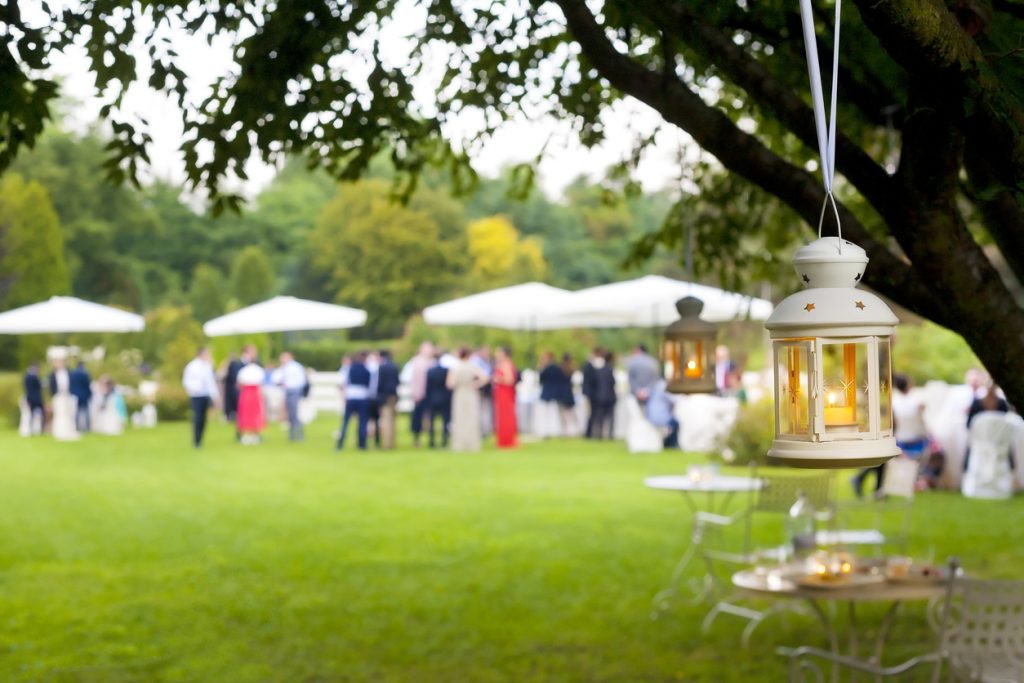 Most of the auspicious dates in November & December are already sold out in several resorts that have focused on this segment starting June or July of 2020. The next wave will be in Feb through May of 2021. Unique locales, food & beverage menu and service styling, Single window co-ordination and innovative solutions on web casting and other digital means of organizing and broadcasting the ceremonies have been the key innovations offered by several resorts that have focused on this segment. Open spaces offered by well laid out resorts itself by design encourages social distancing and this is one of the key criteria of selection of the resort. Standard protocols on COVID prevention is a norm now but is authenticated when the process and execution is certified by a known body.  While the size of weddings is likely to remain small for the foreseeable future, people are now increasingly opting for destination weddings to have the wedding of their dreams. Puri, Palavelli Godavari in Andhra Pradesh, Jaipur, Lonavala, Kodaikanal, Ooty, Darjeeling, Corbett, Goa, Guruvayur and Mussoorie are some of the preferred destinations for weddings as they offer the best of the hotels and resorts, and are at a drivable distance from key Indian cities and towns. Several wedding parties are booking out the entire resort and conducting wedding ceremonies. Such is the case in Anaikatti, Corbett, Lonavala etc.
Destination weddings are an emerging trend
Another reason why destination weddings are emerging as a trend is because a lot of new-age millennial couples value experiences over objects. And destination weddings offer couples the chance to have a small and intimate wedding affair with just the right amount of opulence and fanfare. With a limited number of guests, couples are now really focused on making the entire wedding an experience in itself that they can share with close family and loved ones; as a trend, this is expected to continue and even gain mileage in the years to come. Additionally, destination weddings with fewer guests at resorts offer families the opportunity to conduct ceremonies in indoor and outdoor venues with thematic and spacious setups.
Another important component that is receiving added attention and change is wedding catering. Food is probably one of the most integral aspects of a wedding because in many ways it is representative of the couple and their families. Most Indian weddings see a standard spread of buffets with a mix of traditional vegetarian and non-vegetarian dishes. However, with destination weddings now catching on, a number of guests wish to sample local and regional cuisines and hence, wedding organizers are making sure that there are a host of quintessentially local dishes on wedding menus.  For instance, Jain and Gujarati cuisines were coupled with Konaseema's vegetarian specials for one of the weddings that was recently hosted by Sterling Holiday Resorts.
Why 'Holidaygraphy' is so important
Last but not the least, wedding photography remains an integral part of the festivities. Scores of couples agonize over the logistics of arranging for the best wedding photographers; resorts have taken cognizance of this concern and brands like Sterling are now offering wedding photography packages. Sterling, in fact, offers its 'Holidaygraphy' service to guests for all kinds of events that are hosted at their resorts across India. The package includes pre/post wedding photo shoots in and around the resort's locales and much more.
A culmination of wedding festivities is obviously marked by a honeymoon and Indian couples have traditionally preferred foreign destinations for this. However, with the uncertainty surrounding international travel, a lot of Indian brands are now offering premium rooms and deals for honeymooners along with other customized services such as organizing dinners on private islands, photo shoots aboard houseboats and much more.
To conclude, the big fat Indian wedding might have gone leaner, but it is substituted by highly experiential weddings in a post COVID world.
*Vikram Lalvani, Chief of Sales, Revenue and Destinations at Sterling Holiday Resorts Ltd.
Also Read: What Is The Future Of Contactless Dining?