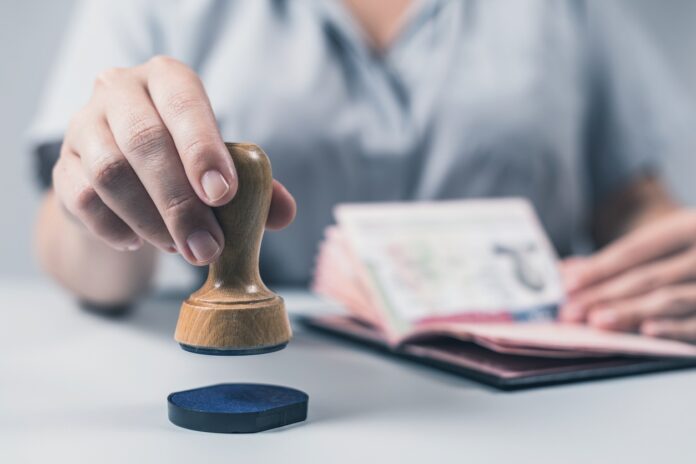 Within seven months of its inception, the MIA commenced international operations, according to a spokesperson. According to an airport spokesperson, the Manohar International Airport (MIA) in Goa is now an authorised immigration checkpoint for the entrance of individuals with e-visas.
He stated that international flights began at MIA on July 21, when a flight from London-Gatwick Airport arrived. GMR Goa International Airport Ltd (GGIAL), a subsidiary of GMR Airports Infrastructure Ltd, is responsible for the construction and operation of the MIA in North Goa.
The MIA is now an authorised immigration check post (ICP) for those with e-visas, according to a statement shared to the media on Saturday.
"In attempts to ensure a seamless and trouble-free experience for international travellers, the MIA has obtained the prestigious status of an authorised ICP for the entry of individuals with e-visas. E-visas are granted to foreigners who wish to travel to India for purposes including tourism, visiting friends and family, medical treatment, and business.
E-visa holders are only permitted to enter India through designated international airports and seaports, according to the spokesperson.
With the e-visa system now operational at MIA, international visitors can anticipate a streamlined entry procedure. "The airport eagerly anticipates the gradual addition of more international airlines," he said.
On December 11, 2022, the airport was inaugurated by Prime Minister Narendra Modi.
"It began domestic operations on January 5, 2023, and within three months, based on domestic traffic data from March 2023, it ranked among the top 20 airports in India," the spokesperson said.
Within seven months of its inception, the MIA commenced international operations, he said.
In a statement, R V Sheshan, CEO of GGIAL, said, "The implementation of the e-visa facility represents yet another significant milestone for the MIA. To facilitate international travel, our airport is now endowed with world-class infrastructure, including e-visa, immigration, and customs services." He stated that the demand for increased air connectivity between Goa and new international destinations is of the utmost importance.
"Establishing connections with additional international destinations will not only boost tourism in Goa but also catalyse socio-economic development in the region," he added.