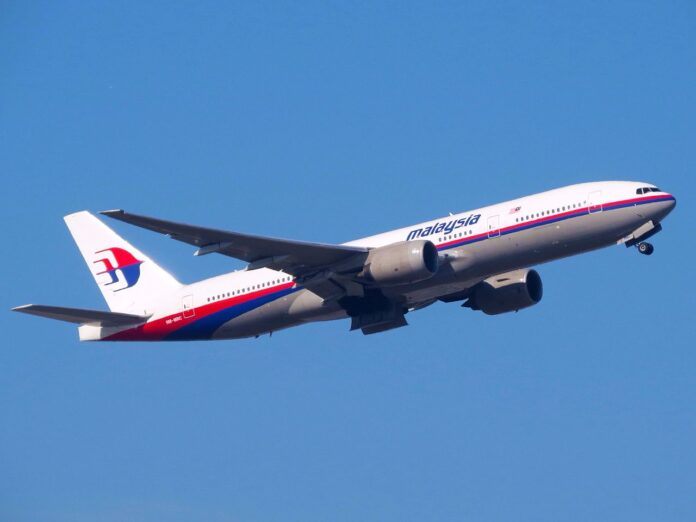 Malaysia Airlines is pleased to introduce MHPay, a new alternative payment method for consumers to purchase air tickets, ancillary products and services via malaysiaairlines.com. MHPay is designed to complement the airline's entire array of digitalized payment methods which aims to enhance its customers' experience by providing greater access to all payment options through a single integration point.
In collaboration with the International Air Transport Association (IATA) through IATApay and powered by 2C2P, the full-suite payments platform, MHPay offers Malaysia Airlines customers a seamless and secure method of making payments online. Malaysia Airlines is the first airline in Southeast Asia to adopt IATAPay and has successfully rolled out the alternative payment method.
In the first phase, customers in the United Kingdom, Europe, India and Hong Kong will be able to use MHPay through a preferred online bank and benefit from more convenient and secure digital payment solutions as it offers a real-time payment option that uses [ UPI ] rails with more than 90% retailing banks from the respective market that supports account-to-account payments without using a credit or debit card at no service fee charge. In addition, MHPay offers a cost-effective payment alternative with a quick transaction time of less than a minute for end-to-end flow, depending on the connectivity which also has proven lowered payment fraud cases to further enhance the payment security which is a high priority of the airlines.
Group Chief Marketing and Customers Experience of Malaysia Airlines, Lau Yin May said, "We are thrilled to launch MHPay as a testimony to our digitization initiatives while we continue innovating to fulfil evolving business and customer needs and respond to the rise of digitally savvy consumers.
Customers will benefit from MHPay as it offers a fast and secure way to purchase real-time airline tickets online as well as through our mobile app, with no additional service fees. This reinforces our commitment to enhancing the customer experience, and we intend to expand more networks in the near future. As travel demand rises, we encourage travellers to take advantage of this opportunity to visit new places and Fly Confidently with Malaysia Airlines, as we have implemented stringent health and safety procedures both on-ground and in-flight to ensure that travellers have a rewarding experience with Malaysian Hospitality."
The introduction of MHPay adds to Malaysia Airlines' efforts to enable a comprehensive payments platform by offering flexible payment options to customers in Malaysia and Singapore as well as through the first-of-its-kind Buy Now Pay Later (BNPL), in collaboration with 2C2P and hoolah (which has since been integrated to ShopBack, and is now known as ShopBack PayLater). 
"2C2P is proud to support Malaysia Airlines' payment ambitions every step of the way – from empowering them to be the first in the region to offer ShopBack's Buy Now Pay Later option, to now enabling MHPay together with IATA. Our versatile payments platform enables enterprises like Malaysia Airlines to diversify their offerings to stay ahead of the game in a rapidly developing environment and meet consumers' demand for convenient and flexible payments anywhere," said Reggie Weston, Country Head of 2C2P Malaysia.
Since March 2022, consumers opting for ShopBack Pay Later's flexible payment method can spread the cost over three-monthly interest-free instalments to book flights with Malaysia Airlines and shop on Journify, a highly personalised travel e-commerce platform by Malaysia Aviation Group.
Journify offers customers easy access to information and knowledge to 'discover' places of interest, 'plan' bespoke travel experiences, and a marketplace where they can 'shop' for wide range of products and other services such as Journify2U at KL International Airport, that allows customers to purchase products on its dedicated website or app and have it delivered to them at the boarding hall. On top of that, Enrich members can earn and redeem Enrich Points for all purchases on Journify.
In addition to its distinctive Malaysian Hospitality on all flights, Malaysia Airlines is dedicated to facilitating safe and seamless travels through the implementation of extensive MHFlysafe COVID-19 health and safety measures, so passengers can #FlyConfidently and travel worry-free. Malaysia Airlines is a Travel Safe Alliance Malaysia (TSAM) member and has been awarded a 7-star rating from AirlineRatings for its COVID-19 safeguards.
For more information and to stay updated on the latest exciting deals, visit the official Malaysia Airlines website at www.malaysiaairlines.com. Sign up to become an Enrich member at www.enrich.malaysiaairlines.com to start earning Enrich Points and be sure to download the Malaysia Airlines' App to get the latest promotions conveniently at your fingertips, anytime and
anywhere!